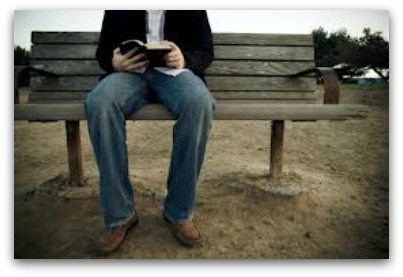 Jesus Has Some Questions For You
The story of Jesus transforming a boy's lunch of five loaves and two fishes into a meal for 5,000 men plus women and children is well-known. In fact, it is the only story that is told in all four gospels.
Large crowds had been following Jesus, intrigued by the miracles He had performed. Out in the middle of nowhere, it was meal time and His disciples reported that the people were hungry. The account in the gospel of John includes a question-answer exchange Jesus initiated with Philip about how the crowds were to be fed. Jesus' question to Philip tells us much about His heart toward us and how questions can help us grow. Yes, questions can be a powerful tool to point us to Jesus.
About Questions
Have you ever noticed that when someone asks you a question, you're internally driven to answer it? At least that's how I usually respond. And I think other people respond similarly. Granted, there are some questions that don't take much thought. However Jesus tends to ask us simple, yet deeply thought-provoking questions that require our self-examination. Many of His questions may take our entire lives to answer.
Questions have long been a fundamental method of teaching. God must like questions, too, since there are 2,272 questions in the Old Testament and 1,022 questions in the New (KJV). For teachers or Rabbis, asking questions was a part of long-established traditions. So, it's not surprising that Jesus frequently used questions as a way to lead the respondent to new insight. His questions will always give us insight about our relationship with Him.
The Question Jesus Asked of Philip
"When Jesus looked up and saw a great crowd coming toward him, He said to Philip, 'Where shall we buy bread for these people to eat?'" John 6:5 (NIV). This seems like a straightforward easy-to answer question, doesn't it? But Jesus had a lesson plan in mind and it was designed specifically for Philip.
Jesus Singled Out Philip
All the other disciples were present. Why do you think Jesus singled out Philip to ask this particular question? Bible commentaries observe Philip was from that area and would have first hand knowledge of where to acquire provisions. But Andrew and Peter were also from the same area. I think that Jesus singled out Philip to build his faith – to lead Philip into knowledge of who Jesus was. John 6:6 says "He (Jesus) asked this only to test him (Philip), for He (Jesus) already had in mind what He was going to do." The way the word test is used here means to ascertain quality. Jesus wanted to not only determine how Philip viewed Him, but also challenge Philip to test his own perception of who Jesus was. It was a moment that Jesus had designed especially with Philip in mind.
He does the same for us. Questions may come from a Bible verse or may initiate from an inward witness of the Holy Spirit. A question that often engages me is "Simon (Peter), lovest thou me?" I can hear Jesus asking "Olga, lovest thou me?" I pause and think about the reasons I love Him. My love for Him is reinforced and I am challenged to love Him ever more deeply and completely.
Another question that causes me to think is the one Jesus posed to the invalid at the Pool of Bethesda, "Wilt thou be made whole?" (John 5:6). It's a very simple question, yet requires deep self-examination. And I also must ask myself: Do I truly want to be made whole? But Jesus' question to Philip was somewhat different than these: On the surface, it was totally framed in the natural.
Jesus' Question Was Framed In the Natural
What do I mean by saying that Jesus' question was framed in the natural? When Jesus asked "Where can we buy bread for these people to eat?" the words he used meant exactly that. There is no hidden or deeper meaning in the words themselves. Jesus asked where physical bread could be purchased with money for the people's physical sustenance. It was not posed as a spiritual question.
And so Philip answered the question considering the natural factors: availability of such a large amount of bread and the means to pay for it. And his proposed solution would have yielded a meager portion for those in the crowd.
But natural questions don't necessarily have natural answers. Philip was focused on the "how" of solving this problem that Jesus had posed in His question. Jesus saw the opportunity to solve this natural dilemma in a supernatural way. Jesus wanted Philip to know Him as the "Who" – the answer to every need of mankind.
"How" Versus "Who"
Jesus wanted to lead Philip to recognize Him as the Bread of Life; the Supplier; the giver of all good things. Jesus could have supplied the food, yet Philip hadn't yet understood Jesus' divinity. Jesus could have rained down manna, or money or any other number of things to solve the problem. He wanted Philip to discern that when Jesus is present there is no lack. He is our Provider.
I wonder what Philip made of Jesus' question when he looked back on that incident. I would imagine that he marveled when he compared his "how" response to Jesus' miraculous feeding of the multitude. How about you? Are you trying to workout the "how," when the "Who" is tenderly calling you to rely on His infinite creative power to bring forth your miracle?
To Sum It Up
Jesus teaches us through questions, both throughout the scriptures and through the ministry of the Holy Spirit. If we'll listen and reflect, His questions are customized to bring about deeper revelation of Who He is, which will help us grow. As Believers we have the privilege of knowing Jesus personally – we know Who He is and that covers the "how" of our circumstances.