Here we are in week 4 of our Social Media series; many of you have let me know how much you appreciated the topic of blogging. Some of you even told me that you are thinking about starting a blog yourself.
There are so many ways to go about blogging, really. It is just fun! I always tell people, if you like to encourage others and you like to talk; blogging is for you. It really might be your thing to do. There are others out there that need to hear your story; something that you know or something that you have experienced in your life.
Think about it; how much fun that would be.
Anyway, today my good friend Elizabeth will be talking to you about a few more details about blogging. She is a lot of fun.
Here is Elizabeth Maness:

How Often Should You Be Blogging?
by Elizabeth Maness
We've read tons of posts on this subject and it seems like everyone has a different opinion and there is no right or wrong answer. The only one who can determine how often you should be blogging is you. I am about to give you the best blog tip ever so listen up and take notes.
The best way to determine how often to blog is to first determine what your goals are as a blogger. People blog for different reasons and those differences will determine how often you should be blogging.
What Are Your Goals As A Blogger?
To truly get this blog tip, you have to first identify what your goals are as a blogger. Are you blogging for your business primarily to help drive more traffic to your site? Are you blogging to provide value to your readers with the expectation to monetize your blog through ads and affiliate programs? Some people blog for personal reasons with no intention other than to share with others and build a community. So what are your goals?
Personal Blogging
There are a ton of personal bloggers out there; those whose sole purpose is to simply share with the world their own personal experiences and stories, grow community, and connect with like-minded people. Figuring out how often to blog if you are a personal blogger is simple. It's always a good idea to have some consistency. Create a schedule of some kind and train your readers when to visit your blog for new updates.
The one truth about blogging frequency that rings true no matter what your blog is that the more pages there are on your site to index in search, the more chances you will receive more traffic from search.
Blogging for Business
Blogs that are attached to your business website are a little different in nature. The main purposes of your blog should be to add value to your readers, establish your authority and expertise in your industry, and to increase search engine traffic. It would never be a bad thing to blog every day, if you can come up with enough relevant, compelling content, which can be a challenge.
We tell our clients that at a minimum they should be updating their blog twice a week, on consistent days, every week. If you send out an email twice a week, making those days the same day you update your blog is a good idea, that way you can include the link to your updated info in your emails.
When Blogging Is Your Business
So your blog is your business. What do you think you should do? As with any business activity if that is the primary way that you are making your income, or if you want that to be the primary way you make your income, then you should be going blog crazy.
It will be more important for you to have fresh, relevant, engaging content updated very frequently. You want to have as many pages as you can index in search engines, as most of your income will come not for referrals, but from search engine traffic. If blogging is your business then you should blog every day.
If you can't imagine updating your blog that often, or find that you have trouble coming up with content at that rate then fill your days with guest posts to help out and also bring additional traffic to your site. The more you blog, the more you will be successful at driving traffic to your blog. And when blogging is your income, traffic matters a great deal.
So to sum it up, there is no real answer. Consistency is essential and there is no way to deny the benefits of blogging more often. What are some things you have learned about the frequency of blogging? Do you have any blog tips to share?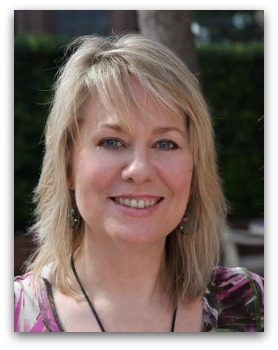 Elizabeth Maness
CEO AssistSocialMedia.com
Owned and operated by Elizabeth Maness,mompreneur, building business branding and relationship using social media since 2003.