A step-by-step action plan to
ONCE AND FOR ALL
Step into the life of your dreams!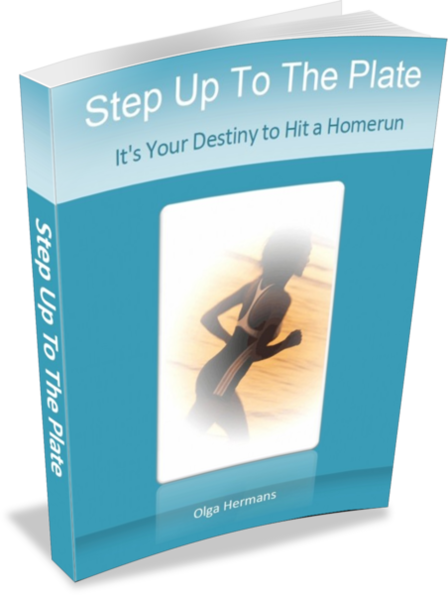 You were born for such a time as this!
This is your time to "Step Up to the Plate" and into the life you have always dreamed of.
Are you frustrated, chasing your dream with precious time and hard-earned money, yet still getting nowhere?

Are you wondering if your dream is even worth it?

Do you doubt you have what it takes to be successful?

Are you afraid to face the future?

Are you unsure how to make changes in your life?

Are you confused as to why you are stuck in the same rut?
My "Step Up to the Plate" ebook and Action Guide feature truths and tools that will help you, once and for all, to move into your destiny.  
If you are NOT moving toward your destiny, the tension and dissatisfaction of feeling unfulfilled can be constant.
Until you move into your calling, feelings of discontent may persist.
You know that you have gifts and talents that need to be expressed. Every time you observe someone flowing in his destiny, it rekindles your disappointment and intensifies your longing to step into the life you always dreamed of, but at this moment you have no idea how to do it.
The "Step Up to the Plate" ebook and Action Guide will lay out the transformational steps you seek.
YOU CAN discover everything that has been placed on the inside of you for this very moment of your life.
It is NEVER too late to Pursue your DESTINY.

Your destiny will fit you perfectly because it was custom designed for you.

 When operating in your destiny, you will love what you are doing.
My "Step Up To The Plate" eBook and Action Guide are precision tools, designed to break the cycle of frustration and failure. 

Here's how: As you identify and live the true blueprint for your life,…
You will experience greater energy and focus.

Your relationships will begin to flourish.

You will realize the fulfilled life you always dreamed of.

You will no longer find yourself a slave to the dreams of other people.
You will learn WHAT changes you must make to live out your DESTINY and…
Gain a transformative understanding of the four categories of people and which group you need to be in to achieve your dreams.

Clearly perceive success and failure, and how to consistently choose success.

Discern a clear map of your personal path to destiny.

That the purpose of life is to discover your gift.
You will learn HOW to make necessary changes AND MAKE THEM STICK by:
Learning to monitor your spiritual vital signs and make the necessary adjustments to be in top spiritual condition.

Discovering how God views you, the value He places upon you and how it affects your life.

Throwing off the self-imposed limits of your life.

Learning how to make determined thoughts work for you.

Stretching your faith for the life that you dream of.

Disciplining yourself.

Learning to pray out your destiny with five important keys.
As an indispensible companion to the "Step Up To The Plate" eBook, you will also receive, AT NO ADDITIONAL COST, my Action Guide.
Knowledge without activation is a dead-end.
  The Action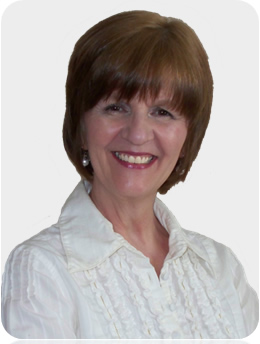 Guide questions will launch your inner journey into an exploration of parts of yourself that perhaps you've never known.   Through questions and journaling you will learn about your head, your heart and your spirit, and the vital influence of your inner journey on your outer life. The Action Guide questions are designed to draw out your true life desires, building upon the new material you will learn chapter-by chapter and step-by-step in  "Step Up to the Plate."  Upon completing the book and Action Guide, you will be equipped to have direction and be empowered to fulfill your life's purpose   The "Step Up to the Plate" ebook and Action Guide are from my heart to yours. 
 I know you want to live a purposeful and effective life. The more you are in tune with God, the better able you will be to hear your inner voice saying, "You were born for better than this; you are meant to live on a higher level that you are now. Don't be satisfied with less." I pray that these resources will empower you to "Step Up to The Plate" that is set before you.  It truly is your destiny to hit a homerun. I believe in you and will stand by you as you take action to fulfill your purpose!

Download Your Set Today!
My ebook comes to you in an easy download package: eBook, Action Guide plus our ETRA BONUS. This is our most comprehensive product yet and can be yours for $47.00 USD
Take advantage of this introduction offer TODAY!!  
Regular price $97.00  
And for the first 100  
$ 37.00