Inspire International was Founded by Pastors Caleb and Sarah Wehrli in Aug. 2008.
Inspire International, is a ministry focused on: evangelizing the lost, encouraging people, and equipping leaders. Caleb & Sarah have ministered in over 30 different countries on crusade outreaches, and leaders initiatives over the past 12 years. They previously served as young adult pastors at Victory Christian Center in Tulsa, OK alongside their pastors (& Sarah's parents), Billy Joe and Sharon Daugherty. Caleb & Sarah have two children: Issac(5), & Elizabeth(3)
Inspire International has a God-given mandate to help minister to the needs of people through: evangelism, humanitarian relief, practical training, service projects, and biblical teaching.
Caleb & Sarah's ministry experience:
– Youth & Young Adult Ministry
– Women's Ministry
– Local Church Ministry
– Evangelistic Outreaches
– Bible School Teaching & Leadership Training
– Humanitarian Relief Outreaches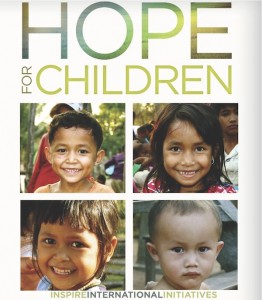 HOPE FOR CHILDREN Initiatives:
– Feeding Programs
– Water Wells
– Orphanage Projects
– Children's Literature Distribution
– Assisting programs that rescue victims of human trafficking
Jas 1:27 Pure and genuine religion in the sight of God the Father means caring for orphans and widows in their distress and refusing to let the world corrupt you.
You are invited to be an extension of this ministry through ongoing financial and prayer support. We know our global mission is impossible to accomplish alone, but Together we can make a difference!
Click here for more information.