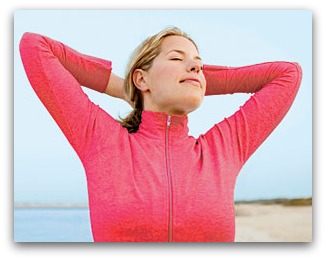 Stress Relief
Eliminating stress completely from your life is impossible. However, there are ways to manage and reduce it. Some of our Essential Oils can be a tremendous help in stress relief. We are all faced with stress at some point in our lives. Controlling it is crucial to your overall health and well being. The natural properties found in essential oils produce a soothing, uplifting effect on the mind and emotions which allow for natural stress and depression relief. When an oil containing the optimum level of therapeutic constituents is diffused or applied topically, the result fosters a sense of emotional balance and well-being.
To see more essential oils and other Young Living products, check out Young Living's Virtual Catalog.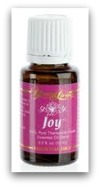 Joy is a luxuriously exotic blend with uplifting overtones that creates magnetic energy and brings joy to the heart. When worn as cologne or perfume, Joy exudes an alluring and irresistible fragrance that inspires romance and togetherness. When diffused, it can be refreshing and uplifting. You can apply it by:
Rubbing a drop of Joy oil over the heart and on the bottom of each foot to relieve feelings of frustration or depression.

Putting a drop of Joy oil on the tip of the nose to uplift your mood.

Wearing a drop of Joy oil behind each ear as a perfume.

Rubbing a drop of Joy oil between your palms and then spread over the face and neck after shaving.

Rubbing two drops of Joy oil on areas of the body with poor circulation to improve blood flow.

Rubbing two drops of Joy oil on the armpit area to use for a deodorant.

Rubbing two drops of Joy oil on the heart and feet to increase libido.

Sprinkling a few drops of Joy oil into potpourri to improve the fragrance.
How to use: Topical: Apply 2-4 drops directly to desired area. Dilution not required, except for the most sensitive skin. Use as needed. Aromatic: Diffuse up to 1 hour three times daily.
How to use: Apply generously on wrists or back of neck for relaxation.
Tranquil Roll-On Product Information Page (PDF)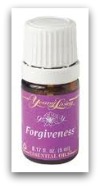 Forgiveness Forgiveness contains a synergistic blend of soothing and uplifting essential oils that may enhance the ability to release hurtful memories and move beyond emotional barriers. The process of growth can only proceed when we have the ability to forgive and let go of negative emotions.
How to Use: Diffuse, inhale directly, or dilute with V-6 oil to apply topically Using it daily can raise your vibration and allow the soul to forgive, forget and release on so many levels.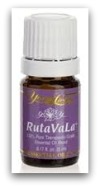 Ruta Vala RutaVaLa promotes relaxation of the body and mind. It helps ease tension and relieve stress. The blend helps overcome negative feelings while encouraging a positive attitude and comfort. This oil is wonderful for insomnia. It is good to use use it before bedtime or if you wake up in the night and can't get back to sleep. It is so calming and relaxing. RutaVala is also good as an antidepressant.
How to use: Diffuse or inhale directly
How to Use: Diffuse, inhale directly, or dilute with V-6 oil to apply topically.