Today is another social media day and my friend Mandy Edwards talks about how families can not only benefit from social media but embrace it in a way that it is fun and bring our relationship with our chilren even to a higher level.
Using social media is among the most common activity of today's children and adolescents. Ok, there are some risks inherent to online social networking, but there are also many potential benefits. Social networking can provide opportunities for new relationships as well as strengthening existing relationships, whether your kids' friends are close to home or across the world. It's important to be vigilant when your kids are getting involved in online social networking, but it's also good to encourage positive relationships through various avenues, including the Internet.
I know you will enjoy today's post from my friend Mandy who I also met in the same business networking group online where we learn and receive input from each other. So, I will not put you on hold any longer; here is Mandy!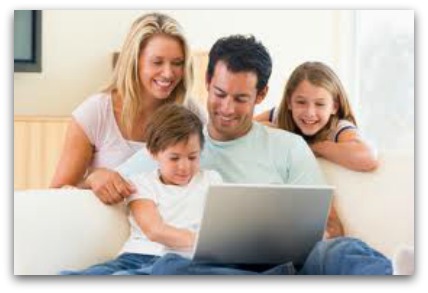 How Your Family Can Benefit from Social Media
by Mandy Edwards
How Your Family Can Benefit from Social Media
"Okay sweetie, let me take a picture so I can post it on Facebook for grandma."
"I saw where you tweeted you ate at Olive Garden!  Was it good?"
"Oooh, I love the pin of that recipe you made last time you were home."
Any of these sound familiar?
Social media has integrated itself into our lives – both professionally and personally.
I always blog about how social media can benefit your business, but today I'm blogging about how families can benefit from social media.  Yes, families can benefit.
Example: me.
Born in Iowa, I moved to Missouri when I was 10, then Georgia when I was 16.   I have lived in a lot of places.  My mom was an Army brat.  My dad lived in one town for the first 28 years of his life.  Moves and military have my family spread everywhere.  My parents live in Louisiana, I am in Georgia, my sister is in South Carolina (until October, then the Marines are moving them to Southern California) and my extended family lives in Missouri, Texas and Tennessee.  Without social media we would have such a disconnect.  But thanks to it, we stay in touch more than we did B.F., you know, Before Facebook.
Social media does a wonderful job of keeping grandparents up on what their grandkids are doing.  Parents overseas in the military can Skype each day with their loved ones back home.
Social media is meant to be social.  We can let those who cannot be with us be a part of our lives.  I know my mom appreciates seeing all the pictures of the things my two girls do – she feels likes she's here while being 12 hours away.
Some benefits of families using social media are…
More Involvement – when families use social media to stay in touch, they are more involved in each others' lives.  It's like a family reunion when everyone is on!
Closer Relationships – by staying involved, relationships can become closer.  I know with my mom on Facebook, I message back and forth more than we talk on the phone.  Having that ongoing conversation helps with communication.
Parents can keep up on their kids – If you are friends with your kids, then you can see who they are interacting with.  And trust me, you will want to do this.  I am still thankful we didn't have Facebook when I was in high school and college.
Sharing the Love – Memories.  Remembering past events.  Family members can post pictures of loved ones gone before us and share the great memories they had.  You can see a loved one's wedding pictures if you couldn't make it.
Of course, there is always a flip side to the benefits, but that can be another post on another day.
In the grand scheme of life, communication is key.  Social media provides an effective and efficient way for family members to interact.  With the launch of Google+'s Hangout, multiple family members can video chat while living in several different states.
In today's world, families are busy and there is a communication breakdown.   Family dinners are a thing of time gone by – fast food dinners in the car between dance and ball practice are the norm.  Teens spend more time with their noses down texting.  Video games keeps tweens glued to the TV.  Social media brings all of them away from this and allows them to video chat and interact with their family members, especially those who do not live close.
What are some ways your family is benefitting from social media?  Comment below!  I'd love to hear!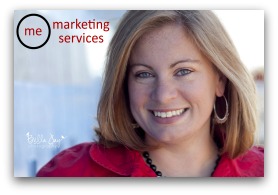 About Mandy Edwards
Mandy Edwards is the owner of ME Marketing Services, a marketing firm in Statesboro, Georgia that specializes in social media marketing for small businesses.  The local go-to person on spcial media, Mandy is a momprenuer , President of her local chapter of BNI – Business Networking International and 2013 Chair for her local Relay for Life.
For more information on Mandy, please visit www.memarketingservices.com.  You can also follow her on Facebook, LinkedIn and Twitter (@memktgservices).