Today  I feel so honored to introduce you to a mother of 10; I know her from the time I was attending VBI and lived in Tulsa. Her husband was one of my teachers. My daughter used to babysit her children.
I was very touched by the story that had happened to them as a family, which is one of the stories of many households these days…
I know you will be blessed today by their testimonial; I hope you will enjoy their own blog as well.
Enjoy: Olga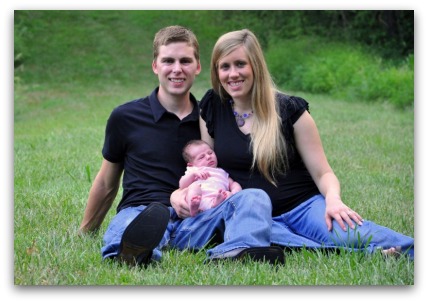 A Daughter Delivered and Predators Unmasked
By Lisa Cherry
We were considered a model pastor's family. Close, connected, hardworking, fun.
That was the community picture until that revealing day in October when we opened an $800 cell phone bill. A billing error. That's what my protective Mama's mind preferred to believe.
But when all phone calls were traced, the full reality of our horrifying discovery became apparent. They all led to the cell phone of a 46 year old man from our church and the hotel rooms he frequented while traveling on business.
Our precious Sunday school teaching, 15 year old daughter, Kalyn, had been lured into a secret relationship with this trusted family "friend." Instantly our beautiful family's world exploded.
With her innocence shattered and her soul traumatized, Kalyn became an impossible teen—like the ones our family had previously helped other parents minister to. Depression, rebellion, anger, cutting, wrong relationships and eating disorders became our daily enemies.
I remember those days as if looking back on a bad movie script. Loud, angry confrontations. Runaway chases. Odd cars showing up in our driveway. Golf balls thrown through windows and glass used to cut arms.
Truly the enemy worked every one of his tricks to terrorize and destroy our home. Our pain threatened to drive us from the path of our Lord's service. But God had another plan!
What happened to our daughter took us years to truly understand. Sexual abuse had ushered her into a world of deception. She had become one of this generation's statistics. We did not know back then that one in four girls and one in six boys are sexually abused by the age of 18.
We naively thought we were immune to predators since we had taught her about dangerous strangers. Sadly, we did not understand the crazy allure of grooming strategies practiced by those who would deceive.
Beyond the obvious sexual damages, she was tricked to abandon the truth planted in her heart. She joined—for a season—the throngs of young people shifting their view of God to accommodate the sexual filth of our day.
But Jesus and His word did not return void in her life! She was rescued out of her deception and pain by our loving heavenly Father.
That same girl encountered the power of her Savior who delivered her from the deceiver's grip. Today she is a happily married mama of a beautiful baby girl who shares her testimony with all the parents and young people who will give her an ear!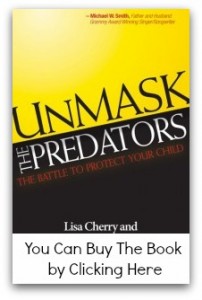 Our family's story is not unique in its pain. It is, however, rare in its outcome.
I often think if I had one day of my life to live over, it would be that day in October those several years ago when we discovered our daughter's secret. How I wish I could walk through that day with my current level of understanding and wisdom.
However, that day has passed, and today, I am given an opportunity to influence my other kids who are still passing through our home, and the many others who have been assigned to our ministry. I must help them to grow a heart of wisdom that will protect them and equip them to live a powerful life with their Savior.
Perhaps as you are reading our story today you can relate to some of our family's pain. Maybe your life has been touched by the predators of this age. Maybe you are a parent or grandparent helplessly watching your children spiral out of reach as they have left your protective cover.
Maybe you are carrying secrets that have polluted your own inner world. Sexual abuses and sins that are not dealt with are buried alive and able to control our lives.
Our kids are living in a sex-saturated culture gone mad. Sexual predators, both in human form and in ideological form, threaten to destroy young lives from within.
We hear the stories every week as we encounter families and their pain. Sexual abuse, homosexuality, cohabitation, pornography and lewdness have invaded our Christian circle by storm.
Are we prepared, body of Christ, for our day of battle? Will our children survive the veritable flood of dissipation? Only if we awaken to our King's voice and heed His words of instruction! Parents, grandparents, and leaders, we must awaken. Denial or wishful thinking will not deliver this generation from the enemy's plan of destruction.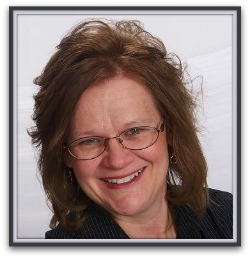 Lisa and her daughter, Kalyn, share their full story in Unmask the Predators: The Battle to Protect Your Child. Doug and Lisa Cherry are founders of Frontline Family Ministries, and POTTS (Parents of Teens and Tweens.)  Together with their children they travel and speak to parents and teens. Their videos, books and blogs are equipping a new generation of parents to lead their kids through a hostile culture. You can contact them and find their Unmask book, workbook and video curriculum at Frontlinfamilies.org. Lisa blogs at Frontlinemoms.com.