Today is a special day; I am so excited to introduce to you my friend Susan Preston who writes on relationships and social media strategies on her blog. Susan and I have met in a business networking group online where we learn and receive input from each other. I know that you will receive something new from her today concerning your relationship with your partner using Social Media.
Here is Susan; enjoy her post!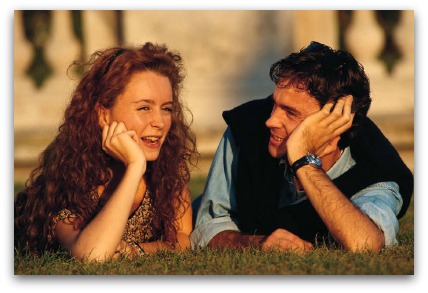 Using Social Media Strategies To Relate To Your Partner 
by Susan Preston
Just about everybody uses some kind of social media site these days. I just finished commenting on what are the essential elements that are necessary when using social media on a facebook post. Then it hit me, what if we spent even half as much time on Relating with our partner, as we do with our friends, potential clients and clients…can you imagine how much better our relationships would be?
Since we go to relationships to give and share, by using the five strategies that you use everyday when you are on your social networks you will find that you have even more so to bring to your relationship. I believe that you will find that it will help you to relate with your partner at an even deeper level, thus bringing your relationship to an Extraordinary place!
Five Steps On How To Use Social Media Strategies To Relate To Your Partner:

Be You:
It is so important to be yourself in your relationship. By embracing who you truly are and tapping into your true Magnificence and then sharing yourself with your partner, it will help them to feel like they can do the same and be themselves. Don't try to be like you think they want you to be, but rather who you really are.
By continually filling yourself up with love, joy, happiness, self-esteem, honor, respect and worthiness, etc. you will be able to share yourself at a much more deeper and meaningful level. Now you have two people who are building a relationship who are totally comfortable being themselves, that is a Win-Win situation for everyone!
Listen Attentively:
You need to listen to your what your partner is saying. They maybe sharing with you their problems and frustrations and if you are so busy trying to do other things while they are talking, you may miss the true meaning of what they are trying to say. Make it about them! Really listen generously, to what they are saying not what you think they are saying. Reflect back on what they said to make sure it is accurate. Tune in to what they truly need and feel what's going on underneath it all. It is so important to make them feel that they are being heard and that they truly matter! By giving them your undivided attention, they will feel like they are a priority rather then as an option in your life.
Engage:
After you listen to them, engage with them. Acknowledge what they are feeling. Give your input into the situation in a kind and loving way. Sometimes, just by acknowledging what they are feeling is all that is necessary. If there is a way to help them, do so. Don't go overload them with your opinion. Your partner may not always remember what you say, but they will always remember how you made them feel.
Give:
Since relationships are a place that we go to give of ourselves, by filling yourself up with all the goodies as I call them [love, honor, respect, etc.] you will have even more to give of yourself on a consistent basis. You see you cannot give to others on a consistent basis what you don't give to yourself first. A lot of times people try to do so, but end up feeling drained and empty and don't feel like they have anymore to give.
Making it about them at times makes them feel that you appreciate them and you know yourself, when you feel appreciated you want to give even more. People love to feel that they are a significant part of their partner's life.
Share:
When you continually fill yourself up with all of the goodies, you will find you are much more creative and inspired. Thus, as a result you will be able to share yourself as well as your creativity and inspiration to help with a challenge that your partner maybe going through. Share who you are and some of the great things that are happening in your life and business, but do it graciously. By doing this, you will help your partner to feel comfortable about sharing who they are.
By using these five strategies, it will take your relationship to that next Amazing level. You might even want to message them privately on facebook and ask them on a hot date. We spend so much time using our social networks why not get creative using them to relate to your partner! I would love for you to comment below how you might use social media to relate to your partner, thanks!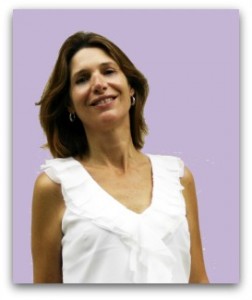 Is your mindset keeping you from growing your business? If you would like more help with this or if you are having challenges in any of your relationships, Susan would love to help. Click on Free Consultation and Susan will give a free 30 minute consultation to answer any pressing questions that you may have to give you the clarity that you may need, in order to move in the right direction.
Susan Preston is a Mindset Motivator & a Relationship Mentor. Susan can empower you to Master your Mindset and Ignite your Relationships by helping you to get the clarity to take your life and business to that next Amazing level. She brings a lifetime of experience to help you create that balance in every area of your life so that you are truly living your Dreams! You can see more of Susan's work at http://SusanCanHelpMe.com.