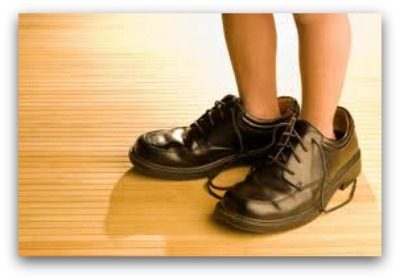 Learn How Important Growing Up Is For You!
by Olga Hermans
Most Christians desire to fulfill the will of God. They know that they are redeemed from the curse and they want everything that Jesus purchased for them by shedding His blood on the cross. But things like the news and people around them on the job try to talk them out of that; they diminish their belief in their covenant with God, especially when it comes down to their financial provision.
There is a wonderful inheritance waiting for those who are mature, responsible and faithful.
Galatians 4:1-2 says, "Now I say, that the heir, as long as he is a child, differs nothing from a servant, though he be lord of all; But is under tutors and governors until the time appointed of the father."
So this means that when we want to qualify to receive our inheritance, childlike tendencies will hinder us. Wow, that hurts and it may sound totally unfair, but let's have a look at it! You might be reading this and know you have children that you cannot give a car to because they are not mature enough to handle it.
It's the same with our heavenly Father; He loves us so much that he knows that when He would give us everything that we desire, it might destroy us. For that reason it is important for us that we understand what we need to do to walk in a life filled with blessings!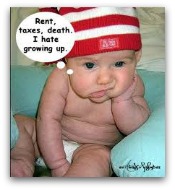 Growing up is a process and in order to grow up, you need to locate yourself, you need to know where you are in life. All of us begin at the New Birth as spiritual babies in Christ, but God doesn't intend that we stay that way. His desire is for us to grow in all areas of our lives-spiritually, mentally, emotionally, physically and financially.
Although we all may grow in different areas in our own way, we are supposed to grow up. He is right there on our side to make it all happen. Psalm 115:14 says, "The Lord shall increase you more and more, you and your children."
One way we can make our growth process a little easier is by waking up unto God and that happens when we desire to read the Word of God more than ever before. We grow when we desire the sincere milk of the word. 1Peter 2:2 When you do that, you place a demand on the Holy Spirit who causes you to grow. 2 Peter 3:18
One thing is for sure, God expects us to grow spiritually. When you grow up, you are able to handle trials and temptations; you have God's wisdom flowing in your life. Plus you will be able to grow strong relationships with others.
When we keep on walking with the Lord through all our trials and struggles, we will have grace in every situation that we face. His grace is always sufficient and He always causes us to triumph. He anoints us with His power and His ability. It will require that we make a quality decision to allow God's Word to mature us.
There are things that we do as children; we speak differently, we understand things differently and we think differently. It is time to put them away. 1Cor.13:11 There is no need for us to sweat the small things, because in the eyes of God everything is a small thing. It doesn't matter, what matters is that you and I are going to finish the race strong.
Why would we be jealous and not be glad when a friend gets promoted; God has a way better promotion for you. Why would you concern yourself with what other people think of you? Breaking free from worrying about what people think of you might be your biggest breakthrough.
In order to discover the life you were born to live, you need to grow up from your old ways of doing things. If what people think about you is more important than what God thinks about you, then God cannot be the source of your life. John 12:42-43
It is important to stay focused and to get all our priorities right in 2012. It's very simple: God is our loving Father. He is the all-powerful and all-knowing creator and possessor of heaven and earth. We should live to please Him. What Anna, Ken and John think doesn't matter.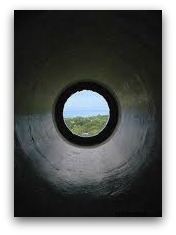 We should give our full attention and stay focused on God. If we keep listening to criticism and sarcastic remarks and the opinions of others, it will cost you your blessings, your healing, your provision and even the salvation of your family members. It is not all about you; it is all about what Jesus did for you and me on that cross. Our full inheritance is waiting for us, especially in 2012. God wants to bless you so that you can bless others (Gen. 12:2-3).
Watch out for people who satan will use to discourage you in everything that you are believing for. Satan is the father of lies, and lieing is all he can do. John 8:44 He will try to get you in trouble and put shame on you. Don't believe his lies; don't let him succeed in deceiving you in any way. Be bold enough to apply the Word of God to your life and receive His blessings with a grateful heart.
I remember the time when my husband and I decided to leave The Netherlands when our children were still quite young. Most people around us discouraged us, but there was that peace on the inside of us that kept us moving forward with the decision and you know what? Because they saw how steadfast we were in our decision, they came alongside of us. It was a great experience and because we had been obedient to what God had called us to do, we were tremendously blessed.
Sometimes it takes determination to not listen to other people's opinions in the small things of life and in the big things of life. When you believe for healing for your child, that is not a small thing! Stay with the people who are in agreement with you and leave the opinions of those that bring doubt at the door.
It doesn't matter who disagrees with your acts of obedience. Walk in complete liberty from people and their opinions so you can possess all the Father has for you.
If you are born again, Jesus Christ has made you free from the bondage of opinions so you can glorify God, free from poverty so you can be rich and free from sickness and disease so you can be healed. He made you free to walk in liberty.
You can subscribe to The Daily Choice which brings an encouraging message 5 days a week to your inbox by clicking here