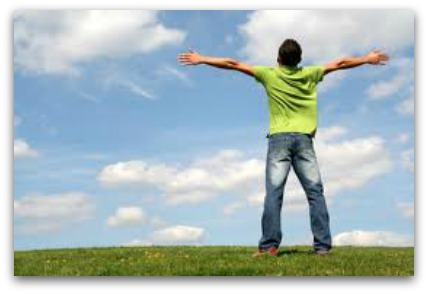 Don't Be Controlled and Manipulated
 by Olga Hermans
God has placed a divine destiny on your life. As you begin to walk in this destiny, you will not only have to deny yourself, you'll also have to say "no" to others when the demands they place on you are in conflict with how the Holy Spirit is leading you.
If we are overly committed and caught up in meeting other people's needs, it may be an indicator that something is out of balance. Our first priority is to seek wisdom regarding any commitment. For a season, the Holy Spirit may lead us to give sacrificially of our time and ourselves. But God is our source and we need to always stay connected to Him with our spirit, soul and body.
Taking proper care of ourselves is not selfish when it's for the purpose of being a fit vessel. How can we be of service when we are depleted spiritually, physically, mentally, and emotionally? It is possible to carry this idea too far and become preoccupied with our own interests at the expense of serving others. That's not what I'm suggesting. But I am saying that we cannot be continually responsible for others' poor choices.
Many believers take on burdens and responsibilities that they were never intended to bear. We think we must meet every need we encounter. For some, it's very easy to habitually take on others' responsibilities. Those habits, left unchecked, can lead to believing that it is our job to keep everybody happy. It is one thing to be used of God as a source and it's entirely another to take on others' responsibilities to the extent that WE become their source.
And those who have no intention of carrying their own burdens, or of being responsible for their own choices, seem to have a sixth sense as to who are these hyper-responsible Christians. They seek them out like a heat-seeking missile, ready to offload their own God-given destinies and responsibilities on these willing burden bearers. Although they may not be aware of it, these people want to manipulate and control you. The truth is that some people don't want to be helped; they don't want to change. They like the attention their problems bring them. If we seek the Holy Spirit about our commitments, He will guide us as to whether to become involved or not.
It's upsetting, frustrating, and discouraging when we find that we've made a wrong choice of taking on way too much responsibility for someone who won't do what is right. Being responsible for someone else's lifestyle choices and happiness is a heavy load.
It is not God's intent for us to be controlled and manipulated by people who refuse to make good choices. We cannot be responsible for anyone else's happiness. Even Jesus did not promise to give us happiness – no questions asked. Instead, His Word instructs in the way that leads to joy. If others are controlling us, it's not their fault; it's our own. We must be led by the Spirit to set appropriate boundaries. For example, don't allow people to call at all hours of the day and night to dump their problems on you.
My oldest sister, who is mentally ill, still lives in The Netherlands. I don't know how she did it, but she could make me feel so guilty whenever I didn't do whatever she wanted. A few years ago, I would call her every day at the same time to speak scriptures over her life. She really enjoyed it and seemed to be doing so much better.
At some point, my husband and I scheduled a conference in Dallas. My sister expressed how afraid she was to have to miss our daily calls, so I agreed to call her every day while we were in Dallas. I disrupted my schedule and my focus on the conference to call her at our agreed upon time, but she wasn't in. She had gone to a movie. I finally realized that even though she is mentally ill, I had to respond differently to the expectations she placed on me. My decision to set boundaries with her was very hard on me, but I had to do it.
Quit trying to be the keeper of the universe. That is not your job. Of course, it is not easy at first. God calls us to be givers and care for each other. But there is a big difference between caring and giving and allowing somebody to control you and make you feel guilty until you do what they want.
Will you choose to free yourself from being a people-pleaser and give those people to God?
You can subscribe to The Daily Choice which brings an encouraging message 5 days a week to your inbox by clicking here