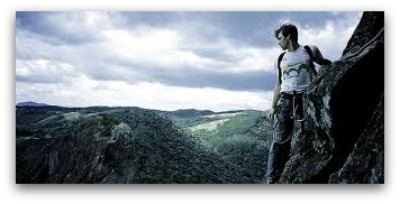 You Have What It Takes
by Olga Hermans
Sometimes God leads us the hard way instead of the easy way because He is doing a special work in us. How would we ever learn to learn from Him if everything in our lives is easy enough for us to handle ourselves?
That's why it so important not to lose heart and not to grow weary or faint. You can be sure that wherever God leads you, He is able to keep you. He never will allow more to come on you than you can bear.
God is interested in us yielding to His grace to do the extraordinary. We are nothing without Him, but with Him we can do things that we cannot even imagine. Look at Moses who was called to lead the Israelites out of Egypt.
He could not see himself doing what God had called him to do; he thought he couldn't speak well enough, he thought that he wasn't strong enough. But something happened to him when he started thinking about the dream that God had given him; God supernaturally gave him the qualities he needed to fulfill this vision. The moment he started to realize that, he started to hold on to this dream with a tight grip and pursued it by force.
There are 7 qualities that you need, to discover the life you were born to live; we too have to take our land by force with a determination s never before. This is you're your year that you have to know that you have what it takes to rise up and shine!
1. You have to know WHO YOU ARE; you are unique and you are valuable!
God's plans for us contain a lot of surprises. God tells Moses in Exodus 3:10 that it was time for him to go back. God was sending him to Pharaoh to bring the People of Israel out of Egypt. He had to go and confront Pharaoh, but he didn't know who he was.
We need to know who we are, what we can do, what we cannot do. God strengthens us in our weaknesses. As long as He is with us, we can do whatever we need to do. Be more concerned about who God is than you are about who you are.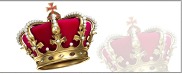 2. You have AUTHORITY.
God explained to Moses that he would go in His name. He told him to say to Pharaoh that "I AM" had set him and that would be enough. God was saying that he didn't have to worry about Pharaoh or anybody else. "I AM"  is able to take care of everything you encounter. Whatever you need "I AM", so relax!!
The moment you know what you need to do, you will have authority. You have authority to walk in that vision and you have the authority to believe for it to come to pass. Some people may question your authority to do this, but your authority is in the "I AM"!
3. You need INTEGRITY!
When you know your assignment in life, you will have a desire for integrity in every situation because that is what gives the credibility for what you are doing. It established you in your vision. It really doesn't matter what people say; it matters what God says about you.
You know that He is always backing you up when you do things His way; you have credibility with God!
4. You have to know that you are ABLE
The moment that you discover your assignment in life, you will find yourself capable of doing so much more than you were used to. Moses kept saying, that he was capable and this and that. Exodus 4:10, He wanted God to choose someone else!
But God highlighted his ability; his God-given ability, that divine ability to get the job done.
5. You need COURAGE
God ignored everything that Moses came up with about his "inability" to perform, to speak, and his age, and gave him courage.
Vision establishes courage. We have been reading in Exodus of all the obstacles Moses faced when God called him to fulfill this vision, but God ignored all that and gave him courage.
When you know your assignment, you also will have the courage to do exactly that what God told you to do and the courage to go after what God says is yours!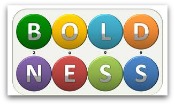 6. BOLDNESS will show up
It is really funny when you see the change in Moses. He always talked about God's people, but the moment he discovered his assignment, he started talking about "My people!" He started to be bold because he had the courage and he took ownership (authority) of his own vision. That is what vision does.
He was changed, he didn't say any longer "I am not…I can't do…I can't talk….". No, he is bold now, because he is established in God. He knows now that God would back him up in everything that he was about to endeavour.
7. You need PERSEVERANCE
We all know the story in Exodus that Pharaoh didn't want to let the people go, but he insisted and kept going back to him, but Pharaoh would not. He continually went back again and again. This was a different Moses. When you discover your assignment, you need perseverance, a "do not quit" attitude.
In the end Moses won; He knew what he needed to do, he knew the assignment that God gave him and by the perseverance that was established in his life he was able to conquer his weaknesses and finish his race.
We all have a purpose or a calling in life that God expects us to fulfill; we all need to discover the life we were born to live but we must have patience and perseverance in order to carry it out.
You have everything you need to be victorious just like Moses. Don't settle for a life with no goals, no vision, and no purpose. You know that God has called you for a reason, so go for it! Don't let Satan or anyone else talk you out of it!
Let me ask you a question; I would love for you to answer it in the comment section!
Q. If you are uncomfortably shy, how can you allow God to help you overcome this? Has shyness ever held you back from saying something God wanted you to say?
You can subscribe to The Daily Choice which brings an encouraging message 5 days a week to your inbox by clicking here