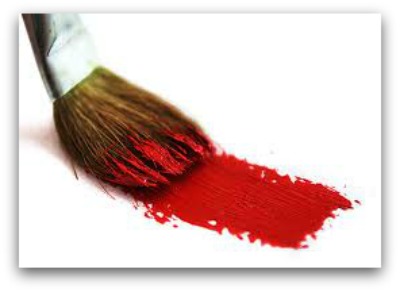 Your Destiny is Calling You
by Olga Hermans
Life is beautiful isn't it? Do you really realize that life is given to us the moment we were born? I remember the times that I lived life just as it came to me; one day at a time. I dreamed of big things, I desired to create awesome things and they were all so real to me. This of course was when I was this little girl without any idea what the future would hold for me. I only knew life as it was and the way I dreamed about it.
But then things started to happen, not all for the good. So, I had to grow up and become mature; grasping life as it was at that particular moment. My parents died when I was way too young, my two sisters got very ill and there I was, standing in the middle of my life and not knowing where to go or what to do.
I married the love of my life and we received two beautiful children; our family is quite close, we all have a heart for God and want to serve Him with passion and a purpose. What about you? Isn't that what you want? Of course it is.
Your destiny is calling for you; are you able to hear it? Some people have drawn back from what they thought God was calling them to do, because at some time in their lives, they responded to it and things didn't work out as they hoped. They jumped out to what they thought the Lord was drawing them to do and they ran straight into a wall.
If that's ever happened to you, don't worry about it. You're in good company. Some of the greatest faith heroes of the Bible didn't respond to God's call exactly like He wanted them to at first.
You remember Moses? He was called to be a prophet and to serve as a deliverer for Israel. He sensed that call in his heart and wanted to get after it with everything in him and ended up murdering an Egyptian who was beating a Hebrew slave. That was of course not something that God had in mind. Moses had to be straightened out in the back of the wilderness; God helped him and everything worked out like God had it and Moses fulfilled his destiny after all.
Moses wasn't the only one; look at Samuel. He had problems hearing the voice of the Lord; he thought he was hearing the voice of his mentor, Eli. God didn't give up on him until he matured so fully in God that everything he said came to pass.
That is very encouraging isn't it? It's wonderful to know that no matter how many mistakes we make, if we will keep on responding to the leading and guidance of the Lord; He will keep working with us. God will stick with us until we get it right.
We can learn something from these two people. When you sense a direction, you have to find out from God the exact details. Don't just go ahead and do something on your own (like Moses did) and don't run to friends (like Samuel did) or read another book. No, draw closer to the Lord. Get His wisdom by fellowshipping with Him.
It is when we really take time to fellowship with Him that we receive the understanding of what He wants us to do. Of course, we need to be encouraged by others, but we can only get a clear picture of our destiny by coming personally into the presence of the Lord again, and again, and again.
I read somewhere that the Lord works with us almost like an artist who is painting a picture. He begins by sketching a few broad strokes on the canvas of our hearts. Initially, we might not even know what those strokes mean. But every time we get back to Him, He adds a little bit more definition.
He takes His Holy Ghost paintbrush and adds a few more details until, eventually; He has painted within us the most beautiful picture we have ever seen.
But here is what most people do; they give God a few scattered moments here and there and expect God to reveal their destiny to them. You don't have to give Him great, massive quantities of time, but we need to give Him periods of undivided attention. Times when we focus exclusively on Him.
I have heard so many people say, "I guess if God wants me to do anything major for Him, He'll tell me. After all, He knows where to find me." Yeah, He knows where to find you alright: at the movies, at the football game, in front of the television or in the mall. But it is not His job to run after us and apprehend us in those places. On the contrary, it is our job to run after Him.
Will you do that? Will you take time that you are only focused on Him, will you set time apart to hear and recognize His voice? Instead of hoping and guessing that He will come running after us and saying things like: "God will get me where I need to go." You press in to lay hold on what you know you need to do.
You press toward the goal to which God has been calling you already from the foundation of this earth. Will you do it? Of course you will let God unfold that beautiful picture of your destiny on the inside of you. There is only one way you can do that and that is to run fully after God!