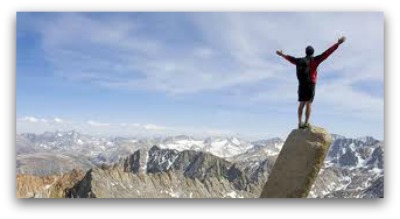 Do Like Joseph Did
 The Lord was with Joseph, and he became a successful man, and he was in the house of his Egyptian master. His master saw that the Lord was with him and that the Lord caused  all that he did to succeed in his hands.  So Joseph found favor in his sight and attended him, and he made him overseer of his house and put him in charge of all that he had. From the time that he made him overseer in his house and over all that he had the Lord blessed the Egyptian's house for Joseph's sake;
the blessing of the Lord was on all that he had, in house and field.
Genesis 39:2-5 ESV



 Joseph was thrown in a pit by his brothers, thrown in jail by his employer and apparently forgotten by his farther. As he walked about in is room in the palace, he could not wait to see his brothers return with his little brother Benjamin. It had been several years since his brothers had thrown him in a pit and sold him to slave traders and became a servant to a wealthy ruler. 
But God had other plans. Joseph made the most of the situation by staying positive and won the heart of Potiphar. He had a good job, but then was thrown in a pit again for a crime he didn't commit. Again, Joseph made the best of a bad situation. He became known for his ability to interpret dreams; but as He said, it was a God-given gift.
He refused to have a slave mentality; he won his way into the good graces of the Pharaoh  With all the bad that had happened to him, Joseph knew God had meant it for good. One thing was surely lacking in his life: his family. No matter what happened in the past; we cannot live happily when totally isolated from and seemingly rejected by family.
A famine rose in the land. Nothing causes us to make adjustments like threats to the food sources. Because of the wisdom that was given to Joseph by God, Egypt was able to store up food for the seven-year famine. The people in the north in Canaan had to look for food in other countries.
The wisdom of Egypt was widely known, and so Jacob sent his family to Egypt for food. Like his father Isaac and his grandfather Abraham, he too would face a famine. Jacob might have started to believe if this was a punishment from God.
The sons of Jacob had been to Egypt to get food but were caught in a plot by Joseph. Joseph was not vengeful toward them at all, but he wanted to see Benjamin who was not with them. Since they had not recognized him as their brother, he agreed to give them grain only if they would leave one brother there and bring the youngest, Benjamin, back to prove their honesty.
He waited anxiously. After they arrived he tested them to see if their hearts had changed. They had. Upon revealing his identity, he wept for joy as he had found his family. His brother wept because they had been forgiven.
In reconciliation with a brother they experienced God. Joseph and his brothers found the love and forgiveness of God in each others' arms because God had meant it all for good.
I like to encourage making up your mind. If people have mistreated and abused you, do not waste your time trying to get revenge – leave them in God's hands and trust Him to bring justice into your life. Know what you want out of life and what you want to do. Don't be vague, be confident!
Will you even if you are in a pit today like Joseph was, God can still rise you up and do great things in you and through you? Now, that's the choice-driven life!
Today's Bible Reading:
Gen 45-46; Gal 2; Psalm 108;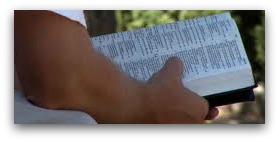 Click Here for your 5 Day Weekly Bible Reading plan!
Subscribe to our FREE Updates as soon as they are published and receive our FREE Report; Click Here
The Most Important Choice You Can Make:
Prayer for Salvation:
God in Heaven, I come to You in the name of Your Son, Jesus. I confess that I haven't lived my life for You. I believe that Jesus is the Son of God. I believe that He died on the cross and rose again from the dead so I might have a better life now and eternal life in heaven. Jesus, come into my heart and be my Lord and Savior. From this day forward, I'll live my life for You to the best of my ability. In Jesus' Name I pray, Amen.
Click Here if you need more information.