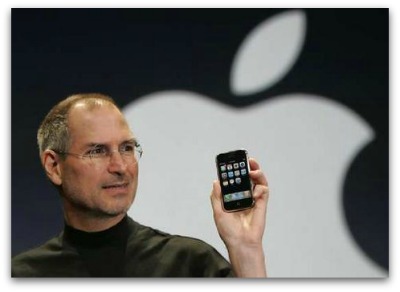 Does Your Life Inspire Others To Be Better?
by Olga Hermans
Today many are mourning over the life that influenced many, Steve Jobs. He definitely influenced the world by what he did. Many lives will forever be changed because of this one man.  Steve Jobs was a visionary and a dreamer as many others, but we were able to see with our own eyes what he did to make his dreams and visions come to pass. Apple believes that people with passion can change the world. I also believe that passion is one of our main attribute that we need to achieve our dreams. Steve Jobs definitely believed in himself and in his product.
It is amazing what we can accomplish when we believe in ourselves or we know somebody who really believes in us. Do you believe in yourself or do you have somebody in your life that believes in you? If you want your life to get better, then you need to help improve somebody else's life. Steve Jobs was a great example. If you will help somebody else to become successful, God will make sure that you are successful.
God puts people in our life on purpose so we can help them succeed and help them become all He created them to be. Most people will not reach their full potential without somebody else believing in them. That means that you and I have an assignment. Everywhere we go we should be encouraging people, building them up, challenging them to reach new heights.
When people are around us, they should leave better off than they were previously. Rather than feeling discouraged or defeated, people should feel challenged and inspired after spending time with you and me.
The Bible says that love is kind. One translation says, "Love looks for a way to be constructive." In other words, love looks for ways to help improve somebody else's life. Take time to make a difference. Don't just be obsessed about how you can make your own life better. Think about how you can make somebody else's life better as well. Our attitude should be: To whom can I be an inspiration today? Who can I encourage today? How can I improve somebody else's life?
I believe that God is going to hold us responsible for the people He's put in our lives. He is counting on us to bring out the best in our spouse, in our children, and in our friends. Ask yourself, "Am I inspiring somebody to be better, giving that person more confidence, or am I just coasting along, consumed with doing my own thing?"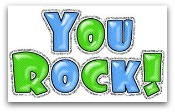 That is something that I love about being a mom. There is nobody else in the world that can take my place; I am the only mom they have and they will know it :).  Believing in my children and watching them grow up as mature adults, making their own choices and planning their own lives is my greatest joy. I like them to know that I am their biggest fan. I aim for them to know that I am all for them no matter what they want to accomplish. They need to know that I love them at all times and that I am concerned and that I really believe in them.
Everywhere Jesus went, He saw potential in people that they didn't see in themselves. He didn't focus on their weaknesses or their faults. He saw them the way they could become. Look at Peter; he was a man with some rough edges. He was hot tempered, loud, pretentious, and impulsive, but that didn't deter Jesus. Jesus didn't say, "Forget it, Peter. I am going to find somebody a little more refined than you." No, Jesus worked with Peter to bring out the best out of him. It was in there. He just had to get it out.
You never bring out the best in someone by condemning and criticizing, or verbally beating a person down. You inspire people by love. You inspire people by showing that you really care. I heard somebody say, "Complimenting each other is the glue that holds relationships together." With so many things working against good relationships nowadays it's amazing what a kind word here and there will do.
So, be free with your compliments and be quick to speak them. Remember, your thoughts don't bless anybody but you. You can think good thoughts about somebody all day long, but it's not going to do them any good if you don't speak them out loud. Every day, try to find somebody you can inspire by giving them a compliment and by building them up.
I want to inspire my husband, my children and my friends. I like to think that people like to be around me because I inspire them to be a better individual. Moreover, I also want to spend time with people who strive to bring the best out of me. The Bible says, "Iron sharpens Iron." The way we live with each other should encourage one another to do better.
You can inspire others to do better everywhere you go. Everywhere you go, make positive deposits instead of negative withdrawals. When you get up in the morning, instead of applying your energies to how you can be blessed, find some way to be a blessing to someone else. If you make somebody else's day, God will make yours.
Make a quality choice to be an inspiration to people and to bring out the very best in the people that God has put in your life. You're never more like God than when you give, and the closest thing to His heart is helping others. If you will meet somebody else's need, God will meet yours. What you make happen for others, God will make happen for you.
Let's end this post with an awesome quote:
"Your time is limited, so don't waste it living someone else's life. Don't be trapped by dogma — which is living with the results of other people's thinking. Don't let the noise of others' opinions drown out your own inner voice. And most important, have the courage to follow your heart and intuition. They somehow already know what you truly want to become. Everything else is secondary." Steve Jobs
You can subscribe to The Daily Choice which brings an encouraging message 5 days a week to your inbox by clicking here