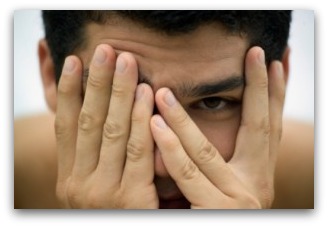 How Boundaries Can Save Your Life
by Olga Hermans
The other day we were having a good time in a coffee shop with some friends, as all of a sudden one of our friends wanted to trade places with one of the women. It was very obvious that he was irritated and wanted to sit in a different place quickly. I asked him what was going on and guess what he said? "Too much skin". As I looked at the view that he had in his old place, it was not particularly a very tasteful view.
Have you ever been to a restaurant with your spouse and the waitresses almost dress like "hookers"? Their skirt is higher than the edge of the table and their "girls" are hanging out of their shirt and bouncing for attention. I am sorry but that is so distasteful to me, that I want to get up and go somewhere else.
Why do girls do that? Like it or not, you're being watched. People watch people. Guys particularly watch girls and women. They watch how you dress. They watch your behaviour patterns. They watch any signal you send. Whether you are naive or purposeful in what you do makes no difference to the fact that they watch you, they are aware of both circumstances; they do recognize naivete, and they know when a girl is purposefully luring them.
I can remember myself, how naive I was in my early teens. When the trend was to wear mini-skirts, I went along and wore my skirts as short as possible. Looking back now, I realize why I might have been doing that. I didn't feel good about myself and wanted to express that one way or another. I was raped when I was 13 and hadn't told anybody. The first man in my life had overpowered me and used me in a very humiliating way. So, to cope with the pain on the inside I dressed "cheap" and craved the attention. DUMB!!!
Girls who are fashion-conscious but naive to the fact that society is pushing sexual "freedom" and hedonism (the attitude of "whatever feels good, do it") could be setting themselves up for hurt and regret.
I remember a young, beautiful Christian woman who always dressed in the latest fashion, wearing clothes tight enough to emphasize her good figure. She simply thought people would admire her good figure, assuming that guys would just "look but not touch." She liked being watched, but was not prepared for someone crossing the boundary with her. She didn't realize that there was a guy watching her and waiting for the moment to rape her. Of course, he had no right to rape her, but did she set herself up? She had grown up in church and had always felt very protected.
How far does God's protection go when we move beyond the boundaries that God has warned us to establish? You could ask yourself if it is possible to be a Christian girl or woman and believe in God, attend church regularly, and yet go beyond the boundary of "the secret place" of God's covering, (see Ps.91) and become an open target for attack?
Some girls don't want to think about it. They want to believe that as long as they aren't thinking about sexually arousing a guy, even if they are dressing immodestly or wearing clothes that focus on certain body parts, they are okay.
Many times girls just don't realize that what they wear or how they carry themselves sends signals to guys. Hosea 4:6 says: "people are destroyed for lack of knowledge…" Where there is a lack of knowledge, there is a lack of discernment and discretion, which will lead a girl or woman into trouble. And the enemy is always looking for an opportunity to cause pain and hurt. 1Peter 5:8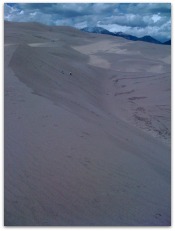 A person who neglects to establish boundaries in her life is setting herself up to be used, abused, and taken advantage of. If you don't set the boundaries, your body will become the property of someone who has no right of ownership. Without boundaries, a girl or woman today can not only be hurt but also destroyed. You and I probably know enough stories which is very sad in itself.
There are many good boundaries in the earth that have been created by God. He created a boundary between the ocean and dry land. He created trees to grow to a certain designated height. He placed the sun at a specific distance from the earth so that the earth and its occupants would not burn.
We as human beings have also established many boundaries. For example, governmental agencies set limits or consequences to protect its citizens so that someone won't feel at liberty to destroy another person or his property.
On a personal level, I have placed boundaries over my own life; I have chosen to restrain myself in certain matters, and I also have chosen to restrain others from taking advantage of me. But to do this, I first had to think about how I dress, how I behave, and how others might view me. This isn't bondage; rather, it is protecting that which is valuable to me and my life.
My Question to you is: Are there some boundaries in your life that you have established and are they working?
You can subscribe to The Daily Choice which brings an encouraging message 5 days a week to your inbox.