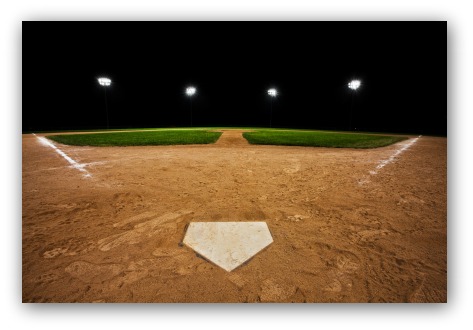 Step Up To The Plate, It's Your Destiny to Hit a Homerun
by Olga Hermans
Do you know what it takes to make a homerun? One thing is sure, you need to be in good physical condition. Winners will lift weights and work out to be at their best for the regular season games. This kind of physical conditioning is a part of spring training, but it continues throughout the rest of the year. Even during the off season, a ball player must continue physical conditioning for top performance.
We all know what most people do in off season; the pressure is off and temptation hits us. We even might get into some bad habits like getting lazy, eating too much junk food and things like that. Christians have off seasons too; the seasons that come after great victories. Maybe you finally got out of debt or your business rose to that level that you have been waiting for.
The thing is though that we cannot stop training in off seasons, because we cannot afford to be out of shape when a curve ball comes blasting our way. The most devastating injuries occur when we become complacent about the things of God because the pressures of life are off for awhile.
When we experience sickness in our bodies, we can end up on the sidelines and if the devil has his way, he will do his best to put us out of the game completely. When we are critically sick we can use the scriptures and release our faith of course and that is all good. But if your life is going in the wrong direction, without a life change you will be sick again.
God has put within us an immune system to fight off enemy particles in our bodies. This system is designed to destroy destructive germs and negative cells, such as those that cause cancer. The immune system sends out chemicals and positive cells to fight and destroy bad ones. When the immune system is worn down, diseases (enhanced through anger, strife, fear, unforgiveness, bitterness, depression, loneliness and similar negative emotions) gain access into the body. Taken from "The 7 Pillars of Health" by Dr. Don Colbert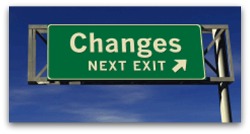 So, here are several life changes you can make to bring your spirit, soul and body back into alignment in order to step up to the plate to hit that homerun again!
1.   Reset Your Priorities
You can make a decision to have your priorities right. The Bible says clearly that we shouldn't lean on our own understanding but acknowledge God and He will direct our path! Prov.3:5-6 Let's face it: God is much smarter than us 🙂
2.   Adjust Your Schedule
You can decide, "The Kingdom of God is going to be first in my life". Start the day with giving God your very first moments of the new day. When you do that, you prayers are so much more effective and they will cause you to soar like an eagle in God's plans for you.
3.   Relax in Faith
We are told to cast all our care upon Him, for He cares for us 1Peter 5:7. The God of Israel never slumbers nor sleeps, why then should we stay awake all night worrying? Psalm 121:3-4. Cast your cares upon the Lord and relax in faith. Once you have given something to Him, do not take it back again. He is well able to handle anything that comes your way.
4.   Rest in the Lord
Some people are so uptight they make coffee nervous! You can decide, "Lord, I will rest in You and lean on Your everlasting arms." Hebr.4:9-10. We shouldn't overlook the need for natural rest. God made our bodies that way. A good night's sleep can go a long way toward relieving stress, increasing mental alertness and giving you physical stamina for all the tasks of your day.
5.   Laugh
Many people are standing up on the outside, but they are lying down on the inside. Depression will cause you to lie down on the inside and it will hinder the proper functioning of your immune system. Learn to laugh at your own mistakes and do not be afraid to share the humor with others in a light-hearted way.
6.   Eat the right foods
Replace fried foods (those heavy in fat and high in cholesterol) with fresh vegetables, fruits and whole grains. Drink plenty of water and ease up on sugary soft drinks. We cannot make a "god" out of eating. It is all right to enjoy food, but we ought to have enough sense to eat things that will not cause health problems.
7.   Exercise
In Bible days, Jesus and his disciples did not hop in a chariot when they wanted to go somewhere. They walked everywhere they went. What we call exercise today was their normal way of life. Find exercises you like and stay with them. Schedule them into your day just like you would an appointment.
8.   Forgive
This is a biggie; many people think it is hard to forgive their abusers or their enemies, but the truth is that it is much harder on you NOT to forgive. You are binding yourself up to the enjoyment and fulfillment of your life. Unforgiveness will block the power of God from working in you. It is time to repent and get all that negative stuff totally out of your spirit, soul and body.
When you make a choice to do what is necessary to get into a good physical condition and staying that way even in off-seasons, you will be prepared at any time to step up to the plate and hit a home run. You will be alert, ready, and strong enough for the circumstances.
My Question to you is: Are you willing to take these steps serious? Tell me and the other readers what you are going to do about it and which step is it that you have under your belt already? Thank you for doing so.