You Are in For A Treat!!
Today I am honored to bring a post by my coach Sandi Krakowski to the table. She has boosted my life and my business in many ways beyond what I could have ever imagined. She is a no-nonsense teacher and knows how to keep you on track. Meeting her and hooking up with her has been one of the best choices in my life. There is always a challenge when you read one of her posts or attend one of her business calls. So today I want to bring that blessing right here on The Choice Driven Life. Let us know how much you enjoyed today's post!
This article was first published in A Real Change. To receive your own FREE "Make More Money With Your Blog" training, go to ARealChange.com and claim your free coaching class NOW!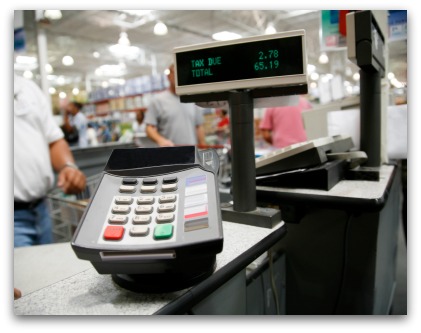 The moral and ethical side of wanting
to make a lot of money in business
By:  Sandi Krakowski
In today's economy, many people are looking for a small business as a way to supplement or replace a lost income. Some even desire to replace a current working income because they are not enjoying the current condition of Corporate America. Having your own business that operates virtually online has become the path to 'dreams come true' for people who would have never thought of doing so in the past.
As we've had the opportunity to coach many new and aspiring business owners one of the first things I ask of my clients is WHY are they wanting to work online and run their own business. Unanimously, the common answer I always hear is a desire to make more money.
When someone wants to make more money there are a host of challenges that arise that many new business owners are not prepared for. Something I'd like to shed some light on is the fact that desiring to make a lot of money in business is not only a great moral desire but also a very ethical desire.  One of the reasons creating a lot of money in business is both ethical and moral is that in order to succeed in business you must work on more than just learning new marketable skills.
The CEO must work on becoming a better person who can run, manage and create a large business. As a matter of fact this is one of the biggest things that a business owner must do to be successful and it is the place where success separates from mediocre. In other words, many aspire to succeed; few will walk the road it takes to get to where they're dreaming of being.
One very prevalent thing new business owners are facing as they seek to build a company is that most people believe that building a big business is inherently bad. Many think they have not been influenced by the things that are directed towards the attack of wealth and business but the reality is there is a long term ripple effect that has been building up for years that makes it a big challenge to move forward in prosperity as a business owner.
Rabbi Daniel Lapin shares in his book, "Thou Shall Prosper"
"Understand that it is very unlikely that you have not been at least slightly impacted by the culture's slander of business. For those doubtful of how successful the campaign to discredit the worthiness of business has been, Business Week featured a cover story entitled, "Too Much Corporate Power" Sept 2000 that quantified American attitudes toward business with polls
72% of Americans agreed that business has gained too much power over too many aspects of American life.
Only 47 percent agree that "in general, what is good for business is good for most Americans" (down from 72% in 1996)
66 percent agree that "large profits are more important to business than developing safe, reliable, quality products"
Only 27 percent thought that business had "fair and reasonable prices, relative to their profits"
While certainly admiring the achievements of many of today's wildly successful young entrepreneurs, many Americans have become conditioned to distrust the morality of business. "
If as a society we distrust the morality and ethical value of growing enormous profits as a company it is a natural law of success and wealth that we will struggle to increase our own personal wealth as a business owner until we rectify this on a personal level. To see if you happen to have such judgements and skepticism of company growth and the rich, ask yourself if you've ever made comments about those "Big deep pocketed executives who are only out for themselves" or have you given into popular opinion that the "Rich should be taxed because they can afford to cover the rest of us who are struggling." Judging and distrusting the rich is a huge error if you aspire to increase your own personal wealth.
Daniel Lapin continues with this profoundly disturbing but truthful statement-
"Here is the message that the culture is broadcasting: If you cause unbearable pain to others while in pursuit of your sexual pleasure, you will find understanding and sympathy. However, if you are a businessperson causing even the slightest tinge of discomfort to others while in pursuit of profit and wealth, you will immediately and unconditionally be condemned as immoral."
As I coach one on one with many clients and in groups with 40-80 clients at a time, I have become very painfully aware of how many people are not only judging the rich they are nearly terrified to break out of the set pattern of our culture and will unconsciously do anything they can to prevent themselves from being successful. The occurrence of procrastination increases, the reasons for not moving forward rise and the extenuating circumstances that prevent one from really working as hard as they can and giving it their all come in more flavors than even ice cream. Sadly, most people who say they want to make more money have never even considered let alone truly given intense thought to the moral and ethical side of making money.
When we add in the dignity and morality of business, the reality of inviting real mentorship into your space and getting to know oneself at a deep level, most people grow so uncomfortable they will stop before acquiring any level of success. If they do move forward, once the realization that they must drop the idol of perfection, learn to know and act on what is coming in the future and really do what it takes to succeed in business on a daily level, most people will succumb to what they've always known. They recoil and take the 'well worn path', even though it's really a place of misery and distraught and the argument and war against wealth continues, full steam ahead.
My friends, did you ever dream in a million years that you are actually fighting a moral and ethical war when you seek to increase your own personal wealth, grow a big company, create jobs for many people and provide for those who cannot provide for themselves? Success is far more than a dream, it's something that in order to achieve you'll need to truly get over lesser things and grow as the Champion you were designed to be.
I'll never forget when God had a heart to heart talk with me and told me to STOP worrying about what people think of me. He told me that it was far more than getting over my insecurities and fears of what people thought of me. It was greater than being concerned about the judgements that they had against me. He said that I had entered the realm that was in war for quite sometime before I even got there and while I certainly am not at the level of many big high level corporations, I had entered the rank of battle that many company owners know nothing about because they quit far too soon.
I want to challenge you today, to ask yourself why you want to make more money in business. Is it merely to increase your own personal net worth? And if it isn't just for your own personal satisfaction and consumption are you willing to make a commitment to not only build a business, but become a NEW you?
Wealth will require the following equation.   
Increased Wealth =  The New You – The Old You
This equation was first presented to me in Daniel Lapin's book and it really gave me an enormous breakthrough. The concept of getting new friends, a new mind, new ways of thinking and doing things is not a mere suggestion for those who wish to get a raise on a job, it's an absolute requirement if you desire to create a entirely new future for yourself and your family. The New You will attract new opportunities, it will increase your confidence, you'll make more money and more people will be attracted to you because of this. In other words, to acquire more money you CANNOT stay the same, stay who you are or continue to live as you do. It will require that you work on far more than merely new learning skills. Anyone who tells you to get new skills is really short changing the equation of real wealth creation- get a new YOU for a new life and a new bank account is the reality you'll end up with.
Lastly, because it is a moral and ethical thing to make more money, I have another challenge to present you with today. Here is it. It is perfectly acceptable and kosher for you to ask God to help you to make more money. It's perfectly acceptable for you to ask God for more money in general! If you are comfortable with prayer, go ahead and include a request for prosperity in your prayer time. What you are truly asking for my friends, is an increased opportunity to serve your fellow human beings and make an impact to benefit others.
That… is what A Real Change is all about.
Sandi Krakowski is a Mompreneur, Coach, Strategist & Mentor, Online Marketing Expert, Speaker, Writer, Copywriter. Mindset & Marketing For Small Biz Owners.  Her unique talent is as a "Back To Basics Step By Step Business" expert who currently serves more than 150,000 clients in over 136 countries. Her systems help the average business owner as well as big corporations get extra-ordinary results quickly. She has a track record for her 'bringing it into action' processes that company owners find easy to implement with quick results. She has been working online successfully for the last 14 years and built 11 successful companies ranging from eCommerce to Direct Sales to a Copywriting Firm, Marketing Business, Consulting, Coaching, Info Products and her current business A Real Change Int'l.