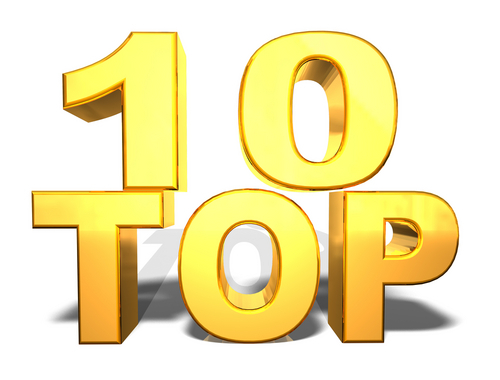 10 Facts about Money
by Olga Hermans
These 10 facts about money will hopefully help you understand that our God is a good God; He loves us no matter what we do and where we are in life. But, you gotta know that if there are areas in our life where don't apply His truth, He cannot bless us the way He wants to bless us. He always acts on our behalf when we apply HIS truth to our circumstances; He cannot act on what we think is right because that wouldn't make Him a trustworthy God. One day He would agree with what you believe and on another day He would agree with what I believe. That would make it all very complicated wouldn't it? No, His truth stands for today and forever.
1.Finances are important
If something is important to God, don't you think it should be important to you? It should be firmly rooted into your spirit that God does desire good things for you. Not only does He want you to be spiritually strong and prosperous, He also desires you to be prosperous in the material area of your life and your family. He wants you to have food, clothing, housing, finances and yes, even everything that pertains to the "good life."
2. Money is NOT evil
One of the biggest mistakes about money comes from a misunderstanding of 1Tim. 6:10: for the love of money is the root of all evil… People act upon what they think the verse says: "for the love of money is the root of all evil." That is not what this verse says at all!
You have to see clearly that this verse does not say that money is evil! It clearly states that the love of money is the root of all evil. Nothing at all is said about money itself in verse 10: all it says is that the love of money is at the root of all evil.
3. Improper attitudes toward money can harm you
Money can harm you, because it is very powerful. Money magnifies what is already on the inside of you. It can harm you, for example, if you use it for dark and sinful purposes. It can harm you if you use it to buy drugs or narcotics. You are in real danger of your money hurting you whenever it begins to rule you, instead of you ruling it.
4. Money doesn't guarantee happiness
Many of the things which make us unhappy can be "cured" by money. For example, a father who is unhappy because he does not have the money to provide food for his family will be happy when his paycheck comes. But, money itself never guarantees happiness.
If money guaranteed happiness, then all the rich folks would be marvellously happy and all the poor folks would be miserable sad. We all know that, that is not true.
5. People are not destined to be poor
Have you ever heard people say, "I guess I'm just not meant to be rich. I must be destined to be poor, so I suppose it's time I accept my lot in life." May people believe this way. They believe God has somehow ordained a select people to have all the wealth and the rest to struggle in poverty all of their lives.
The law of poverty says: if you are lazy and do not work, you will not receive provision. Prov.24:33-34
The law of prosperity says: if you are not lazy, if you will work without constant supervision, if you are liberal in your giving and put Jesus first in our finances, then you will be prosperous. Prov.6:6-8 and Prov.11:24-25
6. God wants you to be prosperous
Many Christians honestly believe that poverty is godly. It is time to start believing God's Word instead of their own ideas. God's Word does not teach poverty! There is nothing spiritual in poverty, nothing blessed in not being able to pay your bills and nothing sacred about tattered clothes.
7. You can increase your finances
God wants us to live in abundance, and He has given us specific instructions for increasing our finances. 3John 2. God has given us spiritual laws to apply to our life, especially by giving our tithes and offering cheerfully, planting seeds liberally, eliminating our debts, no impulsive buying and investing wisely especially in the spreading of the gospel.
8. God cares how much you give
If God didn't care how much or how often you give, he would not have included so many instructions in the bible concerning the methods, the time and the proper attitudes for giving. When Jesus walked on the earth, He watched the people giving their offerings in the temple. Mark 12:41
Jesus was very moved by the widow's giving. If we only tip God, we probably hope He doesn't notice, but when we get serious about giving and give a substantial portion of our income to the Lord, it is comforting to know that He takes notice and that proper giving is seen by Him.
9. Money is a spiritual subject
If money is not a spiritual subject, then why is so much said about it in the Bible? Prov.10:22 and Psalm 35:27; the bible tells us even how to increase our funds: Luke 6:38. Mal.3:10 tells that when we give money, it is an act of worship. Satan has lied to us and convinced many of us that money is evil or at least definitely unspiritual; that's a lie!
Money is your life. Each week when you are paid, the paycheck you receive is the company's way of reimbursing you for the part of your life you spent in service to the company. When you give a part of your life each week to your employer, then the money he gives you in exchange for your life is money that represents a portion of your total life.
10. Give and expect to receive
This is shocking for most Christians; they sincerely feel they should not expect anything back for what they have given. Listen, when you give and expect nothing back, that is well and good and noble, and God will honor your heart, but that is not giving the biblical way. The godly way to give is: Give, expecting to receive!
Stop saying that you do not expect anything back from God when you give. That is simply not a biblical statement. Give, expecting to receive, so you can turn around and be a good steward by giving even more to God's Kingdom work next time.
Once you and I understand that God intends for us to be prosperous, and once we learn how to apply His principles in our life, there should be a change of finances. These were not a "pie in the sky" promises, this is God's Word to you. Nothing will more dramatically change your financial circumstances than renewing your mind to these truths and then by applying them to your life.
Post/Tweet this: The law of prosperity says: if you are liberal in your giving and put Jesus 1st in your finances, then you will be prosperous #TheDailyChoice
You can subscribe to The Daily Choice which brings an encouraging message 5 days a week in your inbox.