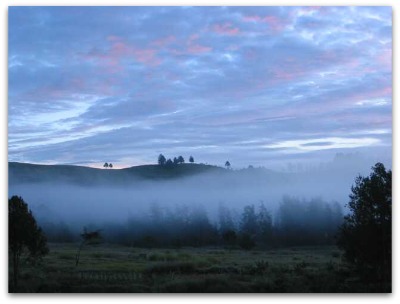 Prayer: The Breakfast of Champions
By: Olga Hermans
"If I fail to spend two hours in prayer each morning, the devil gets the victory through the day.
I have so much business I cannot get on without spending three hours daily in prayer."
~ Martin Luther
Prayer is the backbone of a successful life and many successful people know that very well. They take their time to be still and envision their day together with the Lord. Effective prayer will cause you to soar like an eagle in God's plans for you.
I know people who are successful who will give credit to God, because they know that their success came from the time they spent early in the morning with their maker.
Let's look at these points once stated by my late Pastor Billy Joe Daugherty. Why Early Morning Prayer would you say?
1.   Jesus did it
Jesus set the example for us in prayer. He got up early in the morning and found a place where He could be alone to start His day with prayer. So, if Jesus started his day with prayer, how much more do we need to start out with prayer? He taught us to go in our prayer closet; wherever your place is, is not important, as long as you can settle your heart in front of the Lord and receive from Him for the day that is ahead of you.
2.   The way you start something has a great effect on the way it ends up
If you start out communing with the Lord, there is a big chance that you will be in communion with Him throughout your day. The way you start out can have a definite effect on the way things will look in the end. When a sailboat starts out, the way the sails are set determines the direction the boat will go. The way you set your sails at the start of your day determines the course you will follow during the day.
3.   When you pray early in your day, you will get an attitude adjustment!
It has been said many times that attitude determines altitude. The pitch of an airplane determines how high it will fly. The nose needs to be turned upward to fly higher, right? It's the same with or lives. If we haven't set our lives in the right direction, we will continue to fly on a straight course and never gain any altitude. But when we start out by setting our affection on God, something happens and we begin to climb higher and higher.
4.   It is important to start your day with prayer because many interruptions come in the middle of the day.
You can pray through your schedule each day. Pray though each thing that you know is going to happen. Ask the Lord for direction and prioritize your activities. Many people jump out of bed, run for breakfast, go to work and sometime in the middle of the day, they might think about God. But then they might not, because their schedule is so demanding.
5.   When you are hungry for fellowship with God, you will take time for early Morning Prayer.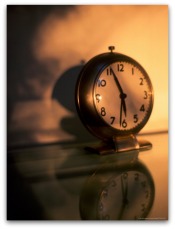 Some people work night shifts, which makes it difficult for them to start early in the morning. The key, however, is to set a time, preferably at the start of your day whatever that timeslot might be for you. Families are wonderful and your spouse might be the best thing for you, but there is just something about having a quiet time with the Lord. If you spend time with Him, you will be on top.
6.   Just as you would fill your gas tank before you start out on a trip, you need to fill your mind with God's Word and prayer before you start your day.
Then you are prepared for the reversals, emotional situations and bad attitudes that you may encounter during the day. All the frustrations and hassles we face could be because we haven't won the battle in prayer before we started the day. Problems arise and demands come up, and sometimes there is more demand than there is of you! You need to fuel up on the Word and prayer before you start your day!
7.   In Exodus 16, the Lord told the children of Israel to get their manna before the sun got hot on the ground.
Manna is Living Bread and that is Jesus. That means to get a fresh word from heaven from the Word of God before you start your day. There is just something about getting up early to gather your manna at the start of the day.  People who don't set their sails on God early in the day many times forget about Him during the day, and they go in the power of their own flesh.
8.   When you start your time of prayer with praise to the Lord, you will receive revelation, instruction, inspiration, strength, peace, deliverance from temptation, refreshing and restoration.
People faint and become weary when they do not wait upon the Lord in a time dedicated to prayer. When people talk about how weary they are and how difficult their spiritual life is, they actually say that their prayerlife has ebbed away. Isaiah 40:28-31 tells us clearly that those that wait upon the Lord will renew their strength. They will exchange their weakness for the strength of God.
9.   Giving God the first part of your day is part of the spiritual law of giving the first fruits. If you give God the first part of your day, He will multiply time back to you.
Trust GOD from the bottom of your heart; don't try to figure out everything on your own. Listen for GOD's voice in everything you do, everywhere you go; he's the one who will keep you on track. Pro 3:5-6
God will guide the path you take if you pray over it. But if you don't acknowledge God and ask for His wisdom, He could be standing right in front of you with the answer to every problem you are facing, but you are too busy trying to solve your own problems and trying to make things happen in the flesh.
God wants to speak to you in early Morning Prayer. If you take time to listen, you will hear God speak.
When the gate of your day is guarded with prayer, the devil won't be able to gain entrance into your life because you will be alert to his tactics. Without early morning prayer, however, people's minds and spirits aren't that alert to the voice of God.
But when you get up early in the morning and God speaks to you at the start of your day, it will carry you, guard you and keep you on course. I, myself, have experienced both; there were times in my life that I skipped my time with the Lord early in the morning and there is that time that I love to go in front of the Lord and open up my heart to receive from Him and leave all my cares of the day with Him. The latter is the best of course.
God will never condemn you; He loves you no matter what you have done; He is always there for you. For me; I live each day with the understanding that if it were not for God's unconditional love and grace, I would not be where I am today.
Let us know and share with our readers how you set your time with God. Be an encouragement to others, because that is what we need. Thank you so much for doing that.
You can subscribe to The Daily Choice which brings an encouraging message 5 days a week to your inbox by clicking here