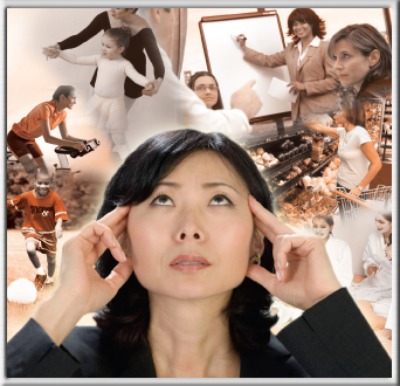 Finding Your Passion – How to Get Motivated in Life
by Olga Hermans
Everyone today seems to be busy. Ask just about anyone how they are and they will respond, "Busy." And it's no wonder. Roughly 78 percent of women with children aged between six and seventeen work outside the home. Many people spend their lives trying to climb the ladder of success only to find when they reach the top; their ladder was leaned against the wrong building all the time.
In other words, people are passionate, but passionate about the wrong things. God never told us to be busy. He told us to be fruitful. We are making a big mistake if we associate being busy with being successful. Many marriages have been destroyed because one or both partners are too busy to spend time with each other.
Many people lose their health because they are addicted to life in the fast lane. They don't rest properly and eventually their body breaks down under the strain of nonstop activity. I have believed that lie at one time. I thought the busier I was, the less time I had to even hear from God concerning what His will was for me. I had a plan and I was working my plan. I was diligent and passionate, but my passion was in the wrong place.
Just being busy doesn't mean anything; it definitely doesn't mean that you are successful. It means that you are busy, that's it!! Have you heard this little story about the woodcutter? He was very strong and asked for a job with a timber merchant and got it. The pay was really good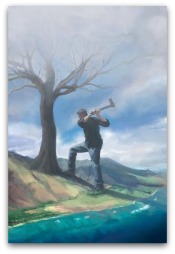 and so were the work conditions. For that reason the woodcutter was determined to do his best. He wanted to be a success on his new job.
His boss gave him an ax and showed him the area where he was supposed to work. The first day the woodcutter brought 18 trees back. "Congratulations," the boss said. "Go on that way!" Very motivated by the boss' words, the woodcutter tried harder the next day, but he could only bring back 15 trees. The third day he tried even harder, but he only brought back 10 trees. Day after day, no matter how hard he tried, he was bringing back fewer trees.
I must be losing my strength, the woodcutter thought. He went to the boss and apologized, saying he could not understand what was going on. "When was the last time you sharpened your ax?" the boss asked. "Sharpen? I had no time to sharpen my ax. I have been very busy trying to cut trees."
You might have heard this story before, but it is a very good reminder for us to not make the mistake of being too busy to do the things we need to do in order to be a genuine success. This is also a good place to check our motives again. You see, we cannot impress God with how much we do or with what we do. He is interested in our motives; why we have done it and it must be very good, Godly reasons.
We shouldn't do things to impress people and to be admired. These are not good motives. Doing things just to please people is not always the right thing either. We are told to strive to please others, but not to live to please others. Rom. 15:2-3 That's a big difference!
Let me tell you this: If you don't learn to follow your heart and the spirit of God, you will always live under pressure. I just wrote an eBook on prayer where I describe how that works. I think it is one of the most important things that we have to learn, to follow the Holy Spirit in our lives. That is the very reason why God sent him to us. John 16:13
If God says "no", then you must say "no," no matter how much you are pressured by others to say "yes." Likewise, if God is saying "yes," then we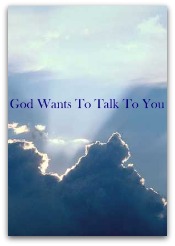 must say "yes," even if the world is saying "no!" The devil is a thief and a liar and one of the things he thoroughly enjoys is stealing our time. Time is a precious resource God has given us. Each of us have a certain amount of time allotted to us, and once we have used up any portion of it, we can never get it back.
Do you find yourself complaining a lot about everything you have to do? If so, you should inspect the fruit of each thing you are putting your time into. I can guarantee you will find a lot of your activities are not helping you fulfill your destiny.
The devil can make you feel guilty about not doing something you have been asked to do. The should's and ought's in life can be very domineering. Everybody wants you to do their thing. They have plans and want you to to help them fulfill them, but they are probably not concerned about whether or not you are fulfilling your purpose. Make a decision today about whether you are going to live for people or for God.
The next time you feel really tired, ask yourself what is the cause. If you're tired from putting forth effort that is helping you fulfill your God-ordained purpose, then be happy. If you are tired from running around in circles being busy, but going nowhere, then repent and make some changes in your schedule so you don't keep repeating the same wasteful cycle. You make your schedule and you are the only one who can change it.
People are frustrated when they are not fulfilling their purpose. If you are not able to focus your passion, you will have no energy; it will drain you. We all can get caught up in an emotional hype that has absolutely nothing to do with our purpose in life. Don't make the mistake of wasting your life and having nothing but regrets to look back on.
Tell us how and where do you find your passion? How do you know you are on the right track?
You can subscribe to The Daily Choice which brings an encouraging message 5 days a week to your inbox by clicking here