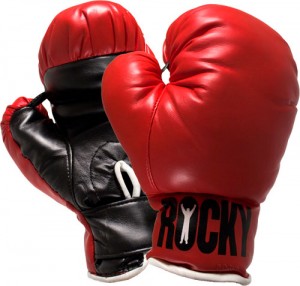 You Are Unbeatable
by Olga Hermans
Did you know that you were designed to be unbeatable? You were created to be more than a conqueror and yes, again, UNBEATABLE! 
But, words like: winners, victory, determination, champions, legends, perseverance…are definitely words that come up, right?
All those answers are great, but the thing is that we all go through times in our lives where we feel inadequate and unqualified. Have you ever felt that way?
Sometimes you go through a week where things are really rough, you go to your job, the boss calls you into his office and tells you that you are no longer needed. Feelings of insignificance will come to you and that you are not good enough, that you do not really have what it takes. You might even feel that you have lost your reason and your purpose.
We all have had moments like this, where we feel like a defeated spirit. Things didn't turn out the way we hoped they would. Things that we hoped would happen didn't happen. Maybe one of your children started doing things that you had never thought would happen. Maybe things with your marriage, or a diagnosis that the doctor gave.
In those moments we have to ask ourselves if we still believe that God has a plan for us. Even when we are released from our job and the bills are stacking up and everything looks like it defeated us. Is there still something on the inside of us that is willing to believe and willing to hold on?
God has a plan for us and satan has a plan for us too, right? John 10:10 says: A thief is only there to steal and kill and destroy. I came so they can have real and eternal life, more and better life than they ever dreamed of.
Which plan do you like best? I like the real and blessed life and I know you do too, otherwise you wouldn't be here reading this post. Satan has a plan for us to stay depressed, to feel inadequate, and to feel insignificant and that we really don't have any gifts, talents or purpose.
I don't know about you, but sometimes I see people who seem to have all the gifts and talents and I feel like God gave that person ALL the talents that exist. If we are not careful we can get in this mode and think "well, everybody has a gift and a talent, except for me. My talent is just to breathe! Everybody else can build a business, dance, or play hockey, they are good with numbers and statistics, but here I am just talented with breathing.
That is the lie of the devil!! The evil one wants you think that you don't have a gift. That you don't have a purpose and that there is no reason to live and that you were made by accident and that you are insignificant. Because the devil believes that if we believe that lie that we will never fulfill the purpose that God created us to fulfill.
And that lie keeps us from making a difference in our marriage and in our family's life. The truth is that God has a plan for us, that we would live, and live our lives to the fullest.  He created us to live victorious and make a difference in the lives of others. He created you and me to be unbeatable.
Even if you would believe this right now, you still have to recognize this in your life and that you have to do something to make things happen in your life. You have to prove to yourself that you believe this. Not by comparing yourself with others but by competing with yourself, and then, there is no limit! Take the lid off your life and let the true you come out of the box. You might be surprised at all the talents and gifts that were there for such a long time, they were just dormant on the inside of you.
You might be doing things out of routine and tradition, but there is no life in it and you know it. You have to get up my friend and dust yourself off. This is a new day with a new beginning. We don't want to do things any longer just because they are a good thing to do. We do them because we believe they are good things and that they will bring results in our lives.
We need to come to the understanding that what we believe and what we are saying will actually come to pass. Your words will bury you or they will resurrect you. They will take you over the top or they will put you under.
You can subscribe to The Daily Choice which brings an encouraging message 5 days a week to your inbox by clicking here