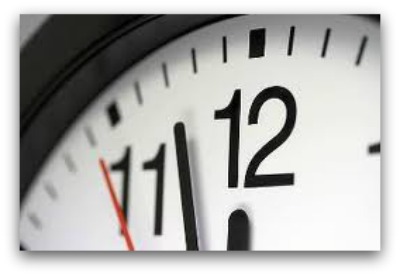 It's Time To Believe For the Favor Of The Lord
 by Olga Hermans
It's time and you know it; it's time to believe for the impossible to come into your life. God only wants us to go forward, never backwards. You can read in the book of Job where he says that "the Lord gives and the Lord takes away." But then in the end Job still believed and ended up with twice what he had before. God restored back to him double.
God is not a respecter of persons, what He did for Job, He will do for you! God not only wants to bring you out, He also wants to bring you out better off than you were before.
No, God is not limited by the economy. God is not limited by our education or our lack of it. God is not limited by the environment we were raised in. The only thing that is God is limited by is our belief. You need to believe that God is shifting things for you to your advantage. He is shifting things in favor of you.
Psalm 102:13 says there was a set time for favor. That means there was a set time for people to receive increase, a set time they would see blessings. It's the same way today. God has seasons in which supernatural doors will open, seasons in which you will accomplish things you never thought possible, seasons in which you will see great things to begin to happen.
It is up to you to believe this; if you don't believe this, you are going to miss out. This is for people who dare to rise up to their highest potential, for those who are pressing in to more of God. This is for those who have waited upon the lord and they know in their spirit that this is true. This is the time that God is doing great and mighty things even beyond our own imagination.
Jesus said, "The Spirit of the Lord is upon me to help the poor, to comfort the hurting, and to announce the acceptable year of the Lord." Luke 4:19 says …. "This is God's year to act!" Msg The ISV translation says: … to announce the year of the Lord's favor."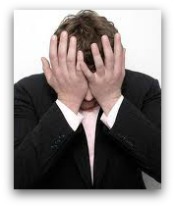 People had been in a very dry time before this was proclaimed by the Lord. There had been years of fighting and of judgment, but Jesus announced that things were changing from that time on. He said: "This is your season of favor."
He declared it openly to all people and some took it for real and some didn't want to believe it. It was almost that they couldn't believe it because they were hanging on to their past; they felt they had sinned too much and that they never would accomplish their dreams or that they never would get healed or get out of debt or whatever it was.
By holding on to those thoughts they missed their season; they missed everything that God had for them, they missed their season of favor. Don't let this be you; I urge to rise up and believe that this is the time to rise up and discover the life you were born to live; ignite it with passion and do something with it.
Maybe you feel like you are rowing upstream; life has been a constant struggle for you. You know what; you are not the only one. Many people feel that way; things have happened to them that totally got them off track and they are very disappointed. But God says, "Things are about to shift in your favor to receive the favor of the Lord."
Sometimes when we look into our futures, we don't see much. We don't have a clue how we could ever get out of debt or get healed; we don't see how our son or daughter could ever come home again. I know; I have been there. I just couldn't see until my pastor started to talk about the goodness of the Lord and that all God wants to do in our life is bring restoration; that is the favor of the Lord.
It doesn't matter what you have done, it doesn't matter where you have been. God is able to wash you in the precious blood of Jesus and you are clean from top to toe and the best thing is that He will never bring it up again! So, why would you keep thinking about it and keep talking about it? Stop that and start believing the favor of God.
You need to be able to sense it before it arrives, which means that you start thinking that restoration will come into your life no matter what happens. God has promised it and that's it. You see it coming; it might look impossible in the natural, but you know on the inside that it will come to pass. You sense it, you know it and you believe it.
Maybe your business is slow, sales are down but you can sense that the favor of the Lord will bring the necessary increase. You can sense that this is your year of favor; you sense that your best days are just ahead of you.
This is a season of change and of increase. You have to be perceptive and sense that the hand of God is upon your life; He has His eyes on you. The goodness of the Lord is at hand. The Lord has done some awesome miracles when He was here upon the earth to let us know that He only wants go around and do good things. Will you receive it when He comes your way or will you back away?
You won't back away if you prepare your heart and you sense that the goodness of the Lord is coming your way. Receive it; this is the year for a glorious breakthrough in every area of your life. Listen to that still small voice on the inside of you that says: "I can turn it around. I can do what men can't do. Will you let me?"
God is saying: "I have a new beginning. I can resurrect those dead dreams. Your best days are still ahead of you." Are you sensing it? I sure hope so! Remember, the favor of the Lord is at hand!