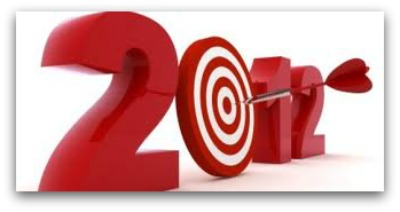 This is Your Year of Increase
Do you know people who are stuck in a rut; it is a season in your life where you almost don't expect anything to happen; you don't grow and there is nothing in you that wants to move forward. Negative thoughts keep bombarding you and you think you have reached your limit and that you will never accomplish the dreams that are on the inside of you.
Those are lies from the devil and you know it. God is a God of increase; he desires for you to increase in every area of your life. He never wants us to go backward; only forward. He wants us to grow and go from faith to faith and from Glory to Glory.
Of course there always will be seasons when we don't see a lot of growth, seasons where we have to dig our heels in and fight for what we believe God has put on the inside of us.
God's plan for us is increase. Has your heart been calling for increase? I hope so, because that is what I believe for you. I believe I am writing to the right people. I believe that every spiritually healthy believer is hungry for increase these days.
People who are on fire desire to increase spiritually to rise up to higher places and shine for God wherever they are. They want to increase to live effectively and bear more fruit for the Lord and His Kingdom. Increase in overcoming things in their own life and gain the victory not just spiritually but physically, financially, and in every other area of their lives.
That is a good thing, but it is meant to be so, it is a God thing. He has put those desires on the inside of you; it is His will for you to increase on every side! When we increase, God gets more glory and His Kingdom advances.
Not to us, O Lord, not unto us, but to Your name give glory, for Your mercy and loving-kindness and for the sake… The Lord give you increase more and more, you and your children. Psalm 115:1,14
Increase is part of our destiny. It is God's plan for us. Have you ever wondered why God doesn't open more doors of increase for you? We all know how frustrating this can be and kept wondering why God doesn't open more doors of increase for us.
I remember at times that my husband and I stepped through what seemed to be an open door of opportunity with our hopes high up but then our hopes got smashed on the ground. We could see the potential for increase right in front of us, things just didn't work out. But that is no reason to give up oon our God-given dreams of increase.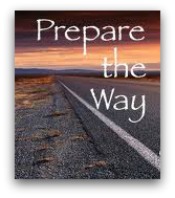 On the contrary, it's reason to press into them with even greater fervency with prayer. We need to persist and keep working with God; we need to continue to pray without giving up and the increase that is promised us will eventually come. We have God's Word on it!
Prayer always goes before any work of God and prepares the way. When prayer goes before us, our labors begin to prosper. That's if we want to increase, we must always make prayer a priority in our lives. Prayer prepares the way of the Lord!
Our prayers licence the Holy Spirit to go ahead of us and get our paths ready to walk on. They fill in the pitfalls the devil has dug for us and bring down the mountainous obstacles he has piled before us on our way to increase.
I remember the time when my husband and I were ready to move back to The Netherlands to build a bible school. We were sent out by Ps. Billy Joe Daugherty. We were so excited to go and of course there was this anxiousness in us if everything would come together for us.
The first weekend in Amsterdam we felt led to go to a church we had never heard about; I sat beside somebody and started talking about why we were in Amsterdam. Long story short; this man was a graphic designer and offered us to the entire website and all our graphics that we needed to be done, our brochures and catalogue for the bible school all for FREE.
Then the pastor offered us his offices to us to have the bible school in for FREE for the 1st year. Then another friend of us offered us to have all the copy word that we needed done for FREE actually for the entire 5 years we were in The Netherlands. Then we had a place to live for FREE; we lived there for almost 3 years and after that we lived in a very cheap accommodation until he left the country again. On and on, everything was provided. We believed for 50 students to come in the 1st year; they did supernaturally.
This all was because prayer had provided the way. When prayer has done its work, the plan of God unfolds right in front of us and the glory of the Lord is revealed for everybody to see.
Paul is a great example for us in, maybe I will touch on that another time. But he didn't make it a secret that he prayed a lot and spoke with tongues more than everybody. 1 Cor.14:18
So, let's follow Paul's example. Let's send our prayer out ahead of us. Let's wait for God's plans to unfold in every sphere of life. It is a way that God almost always works. As much as we want Him to, He doesn't rid us of our problems at once. He doesn't take us from rags to riches or from utter failure to 100% success overnight.
He usually does for us what He did for the Israelites when they entered the Promised Land. He drives out the giants little by little before us so that we can increase little by little and inherit the land. 
You can subscribe to The Daily Choice which is a SPIRITUAL Devotion that helps you to make the right choices in your life!