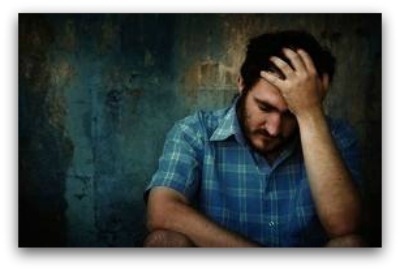 by Olga Hermans
There can be a time in our life where we feel constantly bombarded with things that rob us from our peace. People worry about their problems and wonder how they're going to make it through. We all have times where we feel that kind of pressure isn't it?
I'd like to give you a few secrets to this today; secrets of what to do in a time of trouble and finding your peace back in your heart that you so desperately need. In times like that we need to be inspired and encouraged by someone who has faced circumstances far worse than our own and found a way to walk through them in victory.
We need to look away from friends or people that are around us that keep on talking about their own anxiety about the critical circumstances around them and start focusing on people who somehow found their way through the storm.
The bible is full of such people. It's always a good thing to spend some time in the Bible and read about men and women who have gone through the same thing we are going though at the moment. You then will find out how they did it so you can follow in their footsteps and see how God came through for them.
Let's look at the story of Esther. Did you know that Esther received beauty treatments with the best oils for a whole year before she could even see the King? How about that? The oils give us this great skin and make us smell good, isn't that right?
Before each young woman was taken to the king's bed, she was given the prescribed twelve months of beauty treatments—six months with oil of myrrh, followed by six months with special perfumes and ointments. Esther 2:12 NLT
Esther is a great example of someone who prevailed under pressure as a young woman of 18 years old. Here she was; called upon to risk her own life to save her own people from total destruction. She bore the burden of knowing that the lives of millions would be spared or lost as a result of her actions.
Talk about pressure; Esther could be the next poster child, you know. You probably know her story; she responded the way we probably all would have done and tried to argue with Mordecai her way out of the situation. Mordecai rebuked her though and Esther was faced with a dilemma. At this moment she could have fallen apart and seized with anxiety and rushed to the king's court wailing with hysteria.
She didn't do that; she made a plan to focus on God at this point. She called everybody else do the same; to fast and pray for three days and something amazing happened. A heavenly peace came upon her. That peace had such a powerful effect on the king that when Esther put on her royal robes and walked into the court, he not only held out to her the golden scepter indicating that she was welcome there, he wanted to give her half of the kingdom.
Peace put Esther in charge of the situation. Suddenly she was standing in a place of complete favor, which was unheard of in that culture. That was nothing less that supernatural. It didn't happen because Esther wasn't somebody special. It happened because she followed God's instructions. Instead of worrying, she prayed and brought the peace of God on the scene.
You can do the same thing.
When you find yourself in trouble and you think you're going to fall apart from all the pressure, you can pray instead of fretting and being anxious. You can make your desires known to God, thank Him in advance for answering your prayer, and receive the peace that He gives you.
After three days spending time with God, Esther came out of her prayer closet anointed and strong in the Lord; she had this immovable peace over her that even King was overwhelmed. He wanted to give her anything she wanted. Esther knew exactly what to ask; she said that she didn't want half of the kingdom but she wanted Haman to come to a dinner with the king.
Esther was able to keep her peace in this moment of tremendous pressure. This peace kept the confusion that the devil tried to throw in away from the whole situation. Peace kept Esther dignified so that she knew what to do.
We all know the story that Haman was hanged on the gallows he had built himself. If we walk in the peace of God, we'll see the same thing happen to our enemy. Peace will pull the plug on him and there is no way that he can do anything to you. It will turn the table on him. He will end up hanging himself on his own rope.
Sometimes you may not know exactly how to pray about all the pressures you are facing. When you face problems that seem big and complicated, you may find it difficult to fully express your heart to God on what is going on in your heart.
Let us lift up our heart with our hands unto God in the heavens. Lam 3:41 KJV
You can literally lift up your heart to the Lord by telling Him that you are giving it to Him right now. Tell Him that you trust Him and His goodness and ask Him if He will take care of the situation; He will do it. Then you have to let the problem go. Every time the thought comes to worry, start to think about the goodness of the Lord. Keep your mind focused on Him!
You can subscribe to The Daily Choice which brings an encouraging message 5 days a week to your inbox by clicking here