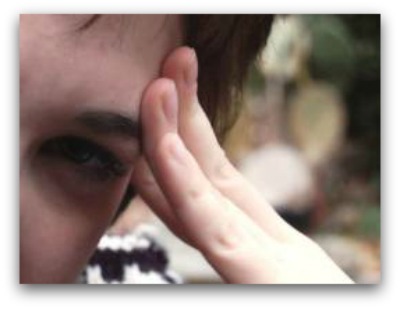 How to Get Out of a Pressure Cooker
by Olga Hermans
Have you ever wondered why the Lord just doesn't take away all the problems that steal your time and make you feel as though you are in a pressure cooker?

Whatever your call in life, God has a special grace to enable you to be an achiever. There are pressures that keep us from maximizing our time and frustrate the fulfilling of our goals. Even when goals are set and schedules are made it often seems everything that could happen to prevent us from using our time efficiently and effectively.

There are three major enemies of time with which one must deal on a daily basis: the devil, our circumstances and our flesh. Satan will do all that he can to mess up your circumstances and call on your flesh because his aim is to distort your testimony for Jesus and bring you to failure.

Let's have a look at the life of Paul; he begged three times to take away the "problems." I believe the "thorn" that troubled Paul the most was the interference of religious people, both Jews and pagan, who continually stirred up trouble for Paul wherever he went to preach the gospel.

Although God revealed to Paul why he ran into so much difficulty, He did not remove the difficulties. The Lord did something better; He reminded Paul of the grace which would enable him to overcome in every situation. God reminded Paul of the grace which would enable him to overcome in every problem situation.

The devil tried to do everything he could to stop Paul, but he couldn't succeed. Even when Paul was repeated beaten and even shipwrecked of his life; he overcame by grace. Grace is a word often used among Christians; we talk about it, sing about it, and praise God for it. Have you ever thought about what it means to you?

Not even Jesus was exempt from the pressures of daily interferences, temptations and problems. That might surprise you, but Hebrews tells us that Jesus was tempted in every way just as we are. Jesus was never immune to the devil's interference. This is the reason Jesus can understand and care about those things that trouble us, and He is the one who will always have an answer to our dilemmas.

Have you, like Paul, realized that you can't handle pressure or problems by yourself? You know, there is nobody in the world that is so wise and powerful or so experienced and so energized and wealthy and favored that a person could manage every day of his or her life without help.

Recognizing our inability is the gateway to receiving God's ability. We shouldn't try to manage our life in our strength; we know it won't work. I have tried to do this so many times and every time I find out, it doesn't work!

Making the decision to make God your first priority will also keep you in victory when external pressure comes against you. Is your time yours, or is it the Lord's? You definitely can avoid a great deal of internal pressure by deciding to live for God and not only for yourself!

I remember the time that my children were little and I had to make a decision to be at home for them or having a nice job somewhere. It was an easy decision, but I still had to fight the thoughts that I wanted to be out there and do things that I also would enjoy doing.
Priorities are so important, aren't they? When you commit your precious time and your precious things to God, He will multiply your time and protect those things that are dear to you and He will do it in a very exciting way!

However, if you try to hold on to your own things, you will really put yourself in a pressure cooker. Don't give "the thief" an opportunity to fill your days with confusion and frustration. Don't let him steal the things you value. John 10:10

Why should we struggle to exchange our ways for His ways? When we wait upon the Lord, He lets us in on secrets of wisdom and advice which we would never get hold of any other way.

I like to think of every task I have to do as an opportunity. After I have established my priorities, schedule my day, and committed every moment to the Lord, I know of a certainty that each task, even an unexpected on, is an opportunity to grow, achieve, and succeed.

No matter what pressures each day may bring, I face the day with the knowledge that I have the victory in Jesus. Each day holds the potential of blessing, achievement, victory, and overcoming. God wants you to give Him the opportunity to bless you and make you a blessing.

When pressure comes, take the opportunity to put God in the midst of it and to demonstrate to yourself and others that you are an overcomer and the devil is a loser.
You can subscribe to The Daily Choice which brings an encouraging message 5 days a week to your inbox by clicking here