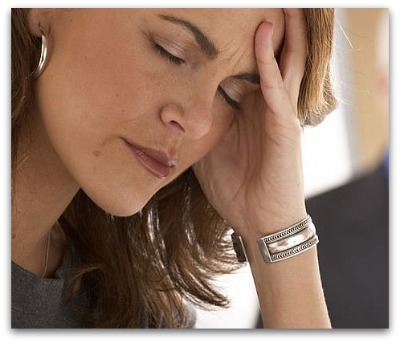 Prevent Stress – 12 Ways to Prevent it Before it Takes Control
by Olga Hermans
Stress is one of the greatest enemies we face in life. A National Health Interview Survey tells us that 75% of the general population experiences at least "some stress" every two weeks. Stress also contributes to the development of alcoholism, obesity, suicide, drug addiction, cigarette addiction, and other harmful behaviors.
Unhealthy stress has reached epidemic proportions today. Its effects are felt in every segment of our society. The truth is, God didn't design you to live under stress. He created you for a place of pleasure and good things. He intended for your lives to be in harmony with Him, with each other and with nature.
Yes, things happen in our everyday lives that produce stress. Things happen that are beyond our control. What is in our control, however, is how we confront and deal with those situations.
You can take this simple stress test at home on your own. Take the word "stress" and make something out of every letter of that word. Do it in the negative, and then do it in the positive. Here's what I came up with:
Stretched to the limits. Everybody knows how it feels when we are stretched to the limits. When we take a rubber band and stretch it until it doesn't go any further, it snaps. We can stretch ourselves to the point that we can't do any more and we feel like we are at our breaking point.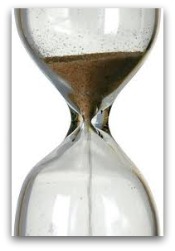 Time thief. A survey done in the 1970's asked, "What is your biggest need?" The answer was "Money." A survey repeated in the 2000 revealed that the biggest need was "Time." People everywhere are saying there's not enough time in day to get your work done. You know how an hourglass works isn't it?
It is shaped like a funnel, and then it opens into a larger container. When you get to the last few thousands of particles of sand in that hourglass, it speeds up. Well, we're closing out this age of time and so as we're narrowing down, time is speeding up and it's getting faster and faster, and that's why you don't have enough time in the day. That causes stress.
Responsibilities. Some people just do too much; they have to many things on their plate. So maybe you have to manage your responsibilities that you have taken on. The things that you're doing don't have to be necessarily bad things; just might have taken on too many projects.
Emotions. Your soul is made up of your mind, your will, your thinking faculties, and your emotions. Emotions can give the greatest feelings of pleasure one could imagine; they can also poison our lives and be a source of torment. Emotions are fickle! We can go to bed feeling one way and wake up feeling entirely different.
When you're stressed out," it can cause your emotions to lose control. The smallest challenge can bring you to tears. God has a great plan for your life and it is one that includes emotional stability and peace of mind.
Speaking doubt and unbelief. When we are under stress, we have a tendency to speak things that are contrary to God's Word. We have to control the words of our mouth and the thoughts that are in us. Just because you're under stress doesn't mean you throw everything you learned out the window!
Satan. You can just make two lists on paper. Draw a line right down the middle, and anything bad happening to you comes from Satan, and anything good happening to you comes from the Lord. John 10:10  One of the great, big, gigantic snares Satan tries to put in our path is offenses and unforgiveness, getting upset, having hurt feelings, and always going around upset with somebody over something. That causes stress.
Now, we will look at the positive things of the word S-T-R-E-S-S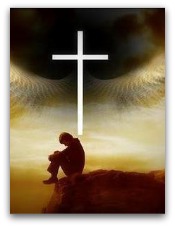 Secret Place. Psalm 27:5 says, "For in the time of trouble he shall hide me in his pavilion: in the secret of his tabernacle shall he hide me; and he shall set me up upon a rock." This psalm has been one of my most favourite ones for a long time now.
When you are in trouble, there is always that place (under the shadow of His wings) that you can run to. If you don't have the money to pay your bills on time, then you get yourself behind those closed doors in your prayer closet, and you allow the anointing of God to begin to multiply in your life. God will begin to give you sources and extra income and job increases in your life to cause you to be able to come out on top. Go to the secret place and get away with God.
Thoughts. We're to bring every thought that doesn't line up with God's Word into captivity. 2 Cor. 10:4 You have to capture those thoughts. You have to harness them. I'm telling you, God will work in your behalf.
You have to be able to push away negative thoughts. God's Word is positive and uplifting; we need to come to that place where we honor God with our thoughts, as well with our actions and our deeds.
Resist the Devil. James 4:7 says: "Resist the devil, and he will flee from you."
Resist means to withstand, to oppose, to strive against, set against. And how do you resist the devil? With the written Word of God. You resist the devil with "It is written." He is a spirit, and you fight him with spiritual weapons. Quote the Word of God to him.
Expose the devil. Do you know Proverbs 6:30? This is a great promise!
Satan is a thief. He will try to steal everything from you. If you let him, he will rob every area of your life. He will try to steal your work, your family, your relationships, your health, your finances, your time and your peace. When things have been stolen from you, make sure that you get it back in Jesus' name.
Smile Everyone knows how to smile. It's one of the greatest gifts God has given us. A smile makes people feel good, and people look beautiful when they smile. Living your life with the "joy of the Lord" will chase off negative and stressful circumstances.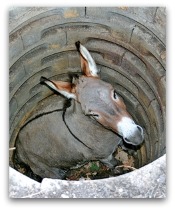 Shake it off and step up! We all have times when we seem to be bombarded with bad situations, but there is a right and wrong way to handle these times of distress. Do you know the story of the little donkey?
One day a farmer's donkey fell into a well. The animal cried pitifully for hours as the farmer tried to figure out what to do about it. Finally the farmer decided that the animal was too old to justify the efforts it would take to get him out of the well. So he asked his neighbours to help him shovel dirt into the well and end the donkey's life.
As the dirt began falling on the donkey's back, he realized what was happening and cried horribly. (Do you know the feeling? "I just feel like everything is caving in on top of me"?) And then, to everyone's amazement, the donkey quieted down. After shovelling in a little more dirt, the farmer looked down into the well and was astonished at what he saw.
With every shovelful of dirt that hit the donkey's back, the donkey was doing something amazing; he was shaking it off and then stepping on top of it. As the farmer and his neighbours continued to shovel dirt into the well, the donkey just kept shaking it off and stepping up!
This is a beautiful analogy to shake off the stress that is falling upon us; shake it off and use the situation to get to a higher level in your life!
You don't have to be stressed out or stretched to the limit. You have a secret place of the Most High God that you can run to, and He will cause you to overcome this stress, this overwhelming time in your life. Not only that, you can go through this challenge with a smile on your face, your head held high and joy in your heart. God is on your side.