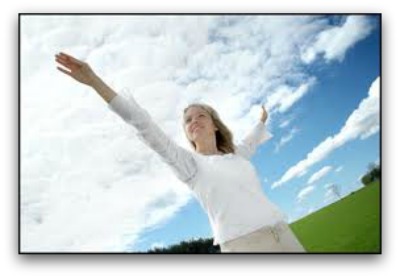 You Take Control By Your Choice
by Olga Hermans
Some people think that self-control is not important, but I'd like to prove you otherwise. One of the things you need to know is that you area  spirit being; when you are Christian your spirit is the most important part of you. You probably know that you are a three-part being, right? Spirit, soul and body. 1Thess.5:23 You are a spirit, you have a soul and you live in a body. The part that everybody sees is the body. However, the real you is your spirit man.

If you do not build up your spirit, then your soul and body will dominate your life. You soul and body will then convince you to do what feels good at the moment or what looks easiest and most convenient. The soul and body will also convince you that no one will ever know, or what difference will it make to do a little of whatever you want to do.

Some people never learn to walk in self-control because they don't take time to build up their spirit man. They learn to shove aside the still, small voice of the Holy Spirit speaking to them and instead follow their emotions or their own desires and reasoning.

Sometimes they may even put a religious coat on it and say that they felt God lead them to do what they did, when in fact, if they closely examined what they did, they would know that it goes against the principles of the Word of God.

When you desire to walk in the Spirit, you have to exercise self-control. You and I will have to learn to say "no" to that which pulls on our flesh and emotions to sin.

As Christians, we are to take control of what we see, hear and read, and whom we allow to influence our lives. We are responsible for our emotions, impulses and desires. For example, circumstances may press your emotions to respond negatively, but through the fruit of self-control, you choose to respond differently.

You choose to walk in peace while others may want to argue. You choose to forgive and show mercy when others offend, disappoint, or fail you. You choose to keep the joy of the Lord when you feel unhappy. You choose not to speak when your emotions are wanting your mouth to speak. All of these are example of self-control in operation.

Some may say, "Well, I believe you should vent your emotions." There have been so many people today who have vented their emotions that we have destruction everywhere – destroyed marriages, destroyed family relationships, murders, and broken hearts, depressed and abused personalities, etc. Some people have vented their emotions and later regretted ever saying or doing what they said and did but cannot change it now.

Get control by submitting to God's Word in your life personally. There are those who have learned that freedom is not doing whatever you feel at the moment. Freedom is in choosing to walk in love toward God and others. The love walk requires self-control. Gal.5:13

Jesus said in Luke 17:1 that offenses would come. He also said in John 16:33 to rejoice in the midst of tribulation. Walking in peace demands self-control! I remember somebody say once, "I have no problem walking with God. It's just all the other Christians I have problems with!" That sounds funny, but that's really the way some people feel.

When we become a part of the family of God, we must learn to live together as a family. God can use other brothers and sisters in the Lord to develop fruit in our lives if we allow Him to. We may not always appreciate the part they are playing in our spiritual growth, but we will realize it is a way God works the rough edges off of us.

Here are a few guidelines for helping you to strengthen the fruit of self-control in your life:

1. Take time to daily read the Word of God. Psalm 119:9-11. Hide God's Word in your heart, so you will not sin against Him and will be able to live in His Blessings.
2. Take time daily in prayer. Matth.26:41. We need to "watch and pray" over our own lives. Watch for the attacks of the enemy in your life and then pray immediately.
3. Guard your heart with all diligence. Proverbs 4:23 We need to examine our attitudes and our thoughts on a regular basis and make adjustments as needed.
4. Be sensitive in your spirit to hear God. Hebr.3:7. When we hear from God we can choose to respond with humility and trust or
harden our hearts and ignore Him.
5. Be righteousness conscious. Remember, having an attitude of righteousness in Jesus makes you want to stay right with Him. 2Cor.5:21
6. Be quick to repent if you sin, and reckon yourself dead to sin and alive unto God. Gal.2:20.
7. Cast down wrong thoughts. Phil.4:8. Do you ever think about what you are thinking about? If you are not careful, your thought life can lead you into problems. It is important to think before you act.
8. Keep humble before God. James 4:6. We have our own ideas about what we can accomplish, but often we think more highly of
ourselves than we ought. We need humble attitudes, knowing that apart from God, we can do nothing.
9. Submit to God and to His Word, and resist the devil. We must remember that the devil is not going to just sit back and allow us to take new ground without putting up a fight, but James 4:7 says that he will flee if we submit to God and resist the enemy.
10. Set you affections upon the Lord. If you want to live the resurrection life that Jesus provides, then seek that new, powerful life by setting your mind and keeping it set on things above, not on things on the earth.
You can subscribe toThe Daily Choice which is a SPIRITUAL Devotion that helps you to make the right choices in your life!