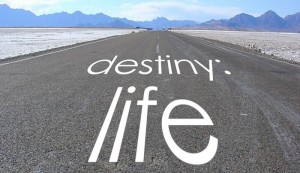 3 Habits That Will Ruin Your Destiny
by Olga Hermans
God can use anybody with the right heart, anybody who is willing to do whatever it takes to fulfill his divine destiny. Sometimes we hear these great testimonies of people who came from various backgrounds; right out of poverty, God cleaned them up inside and out and brought them before great men.
God never grades your destiny according where you are from or what you have done in the past. He sees everybody through the veil of the blood of Jesus, so He always sees you at your best. He sees you through your potential "in Christ".
God always looks at the heart of people; if we have a humble heart before Him, He can use to do great exploits in the earth.
Let's have a look at how we, ourselves can "destroy" our destiny.
1. Security in material things; the things of this world.
There are some destiny-destroying heart issues that you and I may have to deal with. Areas in our life that you and I should look at because they have the potential to rob us of God's best for our life.
Remember, the rich young ruler? Unlike Peter, who had personality issues that needed to be worked out, the rich young ruler had a destiny-destroying heart issue that brought his potential to a halt.
He thought he had done it all, didn't he? He said he had done it all "from his youth"? Have you ever met somebody who has done everything right in his youth or his/her life? The teenage years mess up most of us, isn't it?
Jesus gave that young ruler an opportunity to change his ways; he had a choice to make right there then. Yet, he passed up that divine opportunity.
2. A lack of trust.
I believe that Jesus would have taken personal care for this young man if he would have given it all for the sake of the call. Jesus would have blessed him above and beyond. Mark 10:29-30
This young ruler didn't have anything to lose, but he didn't see it that way. This was an issue of trust, isn't it? He just couldn't do it, because he couldn't see what Jesus saw. Mark 10:22
He didn't trust Jesus as His Provider and this destroyed his destiny.
3. The love of mammon/money
A lot of people read this story and only read the money part of it. Jesus took this opportunity to teach the disciples a lesson, because Jesus had never told the disciples to sell all their earthly possessions. They were told to follow Jesus but not to sell what they had and give it to the poor.
"It is easier for a camel to go through the eye of a needle than for a rich man to enter the kingdom of God." The disciples and many people today are astonished on this statement that Jesus made. The disciples weren't poor either; what was Jesus saying here?
The difference was that they all had some money, but they were following Jesus first. Jesus doesn't ask of people to sell everything they have before they can be saved. No, but if we put our trust in our riches and not in God first and foremost, it can destroy our destiny.
1Tim.6:10 don't say that money is the root of all evil; it says the love of money is the root of all evil. The love of money is a destiny-destroyer.