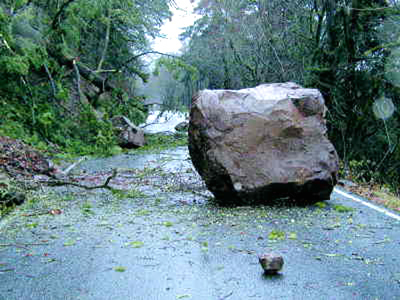 Know What Stands Between You and Your Destiny
by Olga Hermans
Are you in for a little challenge today? We've all had our share of adversities and we will continue to face hard times but harsh conditions have a way of bringing out the champion on the inside of us. Let's have a look at our life experiences not in a self-pity manner or in a manner that brings disappointment or shame but from the standpoint of turning all our past experiences into hope for someone else.
If you would do that it would bring out your own uniqueness, your own message and you would move towards your destiny with great expectancy.
You might be going through something that somebody else is going through right now and they need your wisdom for that certain situation. They need to know what you know. Here is a very suitable quote form Myles Monroe: "Most people think the greatest tragedy in life is death. The greatest tragedy in life is to live and not know your purpose".
Having lived your whole life and never really having that assurance of know what you have accomplished what you were meant to do is a very discouraging thought. So, if you are saying that you don't have any dreams or you don't have any goals, you definitely need to spend more time with God. Because God has a destiny for everybody on this planet and that includes you!
Some of us are called to be entrepreneurs and to be successful, like my coach, Sandi Krakowski. She went through a lot of trauma as a young girl; even gang raped in her 20s. She is a true survivor turned thriver – $500K debt – given a year to live – to creating and owning one of the fastest growing online business-coaching and information publishing companies in North America. Today she is totally debt free for the past 5 years and medically completely healthy and she gives God all the credit for it.
Others are called to be a mother of 12. Yeah, my friend Charlotte Siems is a pastor's wife and she has 12 children.
Or my friend Denny Hagel who has a passion to help parents raise their children and is doing this already for over 25 years and is very succesfull.
It doesn't matter what you do as a career or calling, God wants to use you and impact people around you. He wants you as you are, as He designed you to be; nothing less and nothing more. Here is another great quote from Mike Murdoch: "Your life's assignment is not your decision but your discovery".
Of course there are some decisions that you have to make to make it all happen. I remember the moment that my husband and I decided to go to VBI-Tulsa; that was a major decision for us and one of the best decisions we have ever made. But it wasn't easy; our children were 13 and 11. We moved from overseas; they had to learn English, leave their friends behind and make new friends. But our lives have never been the same since.
Decisions are like falling dominoes in a line, each one toppling one irreversible consequence against another. After that we went back to The Netherlands to start a bibleschool, which also was a big decision that we did not regret. Life is too short for regrets. That's why it is soo important for you to know who you are, what is important to you and what you want to do with your life.
God orders our steps; that means that He is always endeavouring to maneuver you towards your destiny. If you will listen to Him, then you will always be in the right place at the right time with the right people. That's the reason you need to be sensitive to His leadership.
I believe that God has some extremely exciting things on the horizon for you. No matter how miserable your life may be at this very moment, God has a plan and God's plan is to turn your life around. Make a choice to not run from Him, when you are distressed and unhappy, then He will and He can turn your situation around. He always knows what to do; He knows exactly what it takes to turn your life around.
What stands between you and your destiny? God's will for you is always triumph! ALWAYS! 2Cor.2:14. That means that God always wants the very best for your life, no matter how impossible your circumstances look at this very moment. If you stumble and fall seven times, get up again ad go again. Remember, your hard times make you strong!
Satan will come between you and your destiny. He'll create barriers. He'll create obstacles, tests and trials because he knows more than you do that God has a powerful plan for your life. He will stand between you and your destiny. He will come up with the most ridiculous situations so that you will be discouraged and want to quit, and never fulfill what God has planned for you.
Let me remind that the difficulties that you are facing today, the thing that is trying to keep you from your destiny today, could become that stepping stone to your greatest victory! Don't let the devil steal your destiny. God is always there to help you; He will change your whole life. Just as He did with my coach Sandi Krakowski; she is a great example to many.
Never get the idea that your life is no good because you weren't on drugs or because you hadn't made a terrible mess of your life. I know people think they don't have a good testimony because they didn't experience a whole lot of things. I think that, that is a wonderful testimony and there are people who want to hear it. People are looking for evidence; they are looking for what you have on the inside of you.
If this article is talking to you, it may be time to reexamine what you are doing. You are not meant to live an unfulfilled life. Make sure that you are doing THAT particular thing that is part of your destiny. Don't spend years and years in a meaningless existence, doing something you dislike, staying there simply because it is convenient and you don't want to rock the boat. Let me help you to step into your divine destiny; I wrote this book especially for you.
There are many people who have no clue what they are supposed to do in life, don't let this  be you!
Go and get my book NOW by clicking here!
What Did You Think?
Please take a quick moment and leave your comments below.  Thank you!