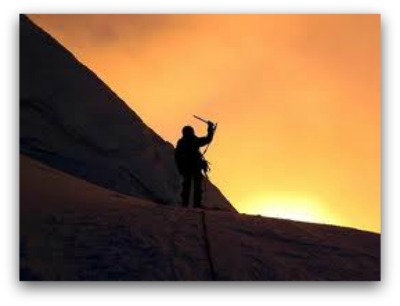 Hold On To Your Dream!
by Olga Hermans
What have you been dreaming about lately? You may not realize it, but the dream on the inside of you is the beginning of the life God has for you. You can't look at life with a "whatever will be, will be" attitude, because everything begins with a dream. Dreams are the power that push you forward in reaching God's destiny for your life.
No matter what stage of life we are in, we should never stop dreaming. And once we have a dream, we should never give up on it. Do you have a dream that is burning on the inside of you? Or has it slipped away because of seemingly impossible circumstances?
The book of Genesis records the story of Joseph. Genesis 37:5 says, "One night Joseph had a dream" NLT Joseph's family was like many other people today. They didn't understand or appreciate his dream. In fact, it was because of his dream that his brothers sold him into slavery. And Joseph went though many difficult years when it seemed as if his dream would never come to pass.
God had a very special plan for Joseph's life, which was shown to him through dreams. The Lord also has a perfect plan for your life; He may not reveal it to you through a dream that comes while you are asleep, but He will give you the desire to bring that plan into fulfillment!
When you became a born-again believer, something very special happened to you: you received your birthright as a joint-heir of God with Jesus Christ. You now belong to the Father in heaven. People with spiritual birthrights are called by the Lord to fulfill His plan on earth, and that is why the Lord gives them spiritual dreams. It is His way of causing them to "occupy" and be fruitful until the return of Jesus.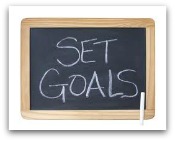 Has the Lord given you a goal? That is a spiritual dream; you don't have to receive the Lord's call through a vision which comes in your sleep! Your inner desire to bring a specific plan into fulfillment IS your dream. If you don't have a specific goal, get one! Without a dream, a vision, you will drift aimlessly along life's flow. With a dream you will be fruitful and fulfilled.
God gave Joseph a spiritual dream, and his brothers hated him. Right after Joseph told his brothers about the dream, and shared it with his father, Jacob became upset. At first he didn't understand how Joseph could imagine such things, but then Jacob began considering the contents of Joseph's dream, and he began to believe that there was something more to it than he had initially realized.
Jacob discerned Joseph's dream with spiritual judgement, but his sons did not discern it at all; in fact they were plotting against Joseph. They thought he was a dreamer. Doesn't that sound like what the world has to say about Christians? They sometimes say, "Oh, those Christians are such dreamers! They should stop all that dreaming and get back to reality."
Be prepared for the reaction of people around you, for they will often misunderstand you. Some people might even think that you're crazy. So what? You have a dream, a goal which they might not have. Just like Joseph's brothers, they had no such understanding of spiritual dreams, and when Joseph approached them, they banded together and grabbed him, stripping him of his colourful coat. They hated that coat with a passion.
Right then, Joseph's life took an unconventional path. After being sold into slavery, he was thrown into prison, accused of things he did not do. But later Joseph realized that these difficult times helped prepare him to fulfill his dream.
Joseph eventually was elevated to second-in-command of Egypt. After his father died, and his brothers stood before him, he said to them, "You intended to harm me, but God intended it all for good. He brought me in this position so I could save the lives of many people." Gen.50:20 NLT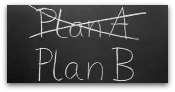 Many people have dreams, but they don't make any preparations to accomplish them. They think that if their dream is from God, it will just happen. But those who have accomplished the desires burning in their hearts can tell you that it didn't "just" happen. There was some hard work involved.
Preparation time can be difficult. But without it, you can't step into your DESTINY. I can see that in my own life. There have been many times that it seemed as if what I was doing would not help me reach the dreams that were in my heart. But looking back, I can see how God was in every step along the way.
Preparation is never easy, but when the time comes to step into your DESTINY, you're ready. When Joseph's time came, he acted on his dream. Gen 41:14
I want you to notice that Joseph didn't sit in prison wondering, "Should I do this or not?" You may think that sounds crazy, but many people today sit in the prison of your thoughts, refusing to act on opportunities knocking at their door. Joseph acted on the opportunity presented to him and stepped into his DESTINY.
Are you ready to step up to the plate and accomplish what God placed on the inside of you? I encourage you to endure whatever hardship you are experiencing. Know that it will pay off in the end. And when you finally step up to the plate of your DESTINY, it will outshine the endurance that it took to get there.
That's why people call the past "the good ole days." The process may not seem like a good place to be at all. But when their dream, their destiny became a reality, all of that hardship didn't mean anything anymore.
No matter what you are facing, don't give up on your dream. It's worth standing for. It's worth fighting for. It's worth enduring the difficulties for until it becomes a reality.
Dream a dream. And let it lead you into greater visions, followed by even greater ones! Stop being critical of other people's dreams. When you have a dream, don't let the enemy steal it. Joseph had to wait thirteen years before it came to pass. Purpose for 2012 to be a Joseph; Hold on to your dream!
You can subscribe to The Daily Choice which brings an encouraging message 5 days a week to your inbox by clicking here