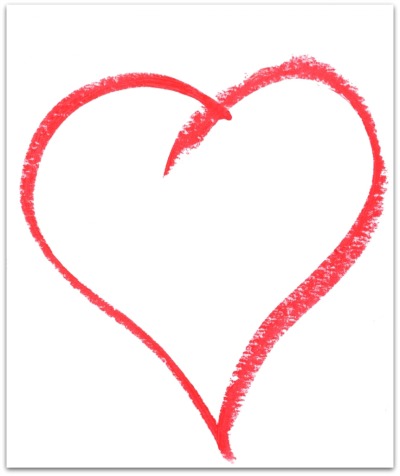 From My Heart to Your Heart
by Olga Hermans
Do you remember I told you that you as my subscriber mean a lot to me? I am constantly thinking how to connect with you better and trying to find more than one way. People need each other in good times and in bad times. Today I just want to talk to you from my heart; I don't want to teach something or promote something. Just to share my heart and I hope you will share yours.
These last years have been a little bit of a rollercoaster for me. 7 Years ago we came to Vancouver with 6 suitcases; we had left everything behind us. That is a whole story in itself, and I don't want to get into that right now.
But it was a drastic change for us, because we had started a bibleschool in The Netherlands which had been very successful; we had great testimonies and God had done amazing things during those years. It was a wonderful thing to get to know God that way. So, we had given the bibleschool to a Dutch couple who are still running the bibleschool and are doing a great job. Actually, it had been our vision to start the school and then give it to one of the nationals and then move on to our next assignment.
Everything was prepared and then all of a sudden, doors closed with a smack right in our face. The situation went sour and there was not much left to do then just to move forward. God showed Himself strong on our behalf and opened the door to Canada for us, which was a supernatural miracle in itself.
So, my question is; have you been in situations that made you just numb for a while. The only thing you knew to do was let one of your feet make one more step forward. Some of you might have been in situations that your house was burned down, or one of your family members just died unexpectedy. I know that some of our readers have experienced the hurricane in Joplin. How do we cope with these situations? What do we do next? People like you and I go through hard times; Jesus warned us that there would be storms in our life.
The bible says that our life is just a vapour, but to us it is the most important thing that we have. What are we supposed to do? What does your life look like? If I look at my own life right now, I see that many things still have to come to pass and I believe they will, because our God is faithful.
But there is one thing that we have to do and that is to take action. How long do we keep tolerating our way of living as we do? If we are frustrated about things why don't we stop right there and look at what we are doing and stop doing all those mindless insignificant things and start new things to build our life up again.
When I look at my own life, I have been sabotaging myself for way too long. What about you?  Wanting my life to look a certain way, but doing another. Just doing things that didn't line up with the desires in my heart. Crazy eh? That is a destructive behaviour, wouldn't you say? The moment I realized that I was doing that, I made some quality changes and at this moment I've started to see the fruit of it.
I want to encourage you my friends. If you are frustrated and weary of all your "well" doing, have a look at your life and see if your life would look the same within a year from now. If that is the case, you gotta make some changes, because you probably know the saying that doing the same thing over and over and expecting a different result is insane.
I want you to know that I am here to help you; we need accountability in our life. You and I need to love our life and be confident. We need to envision ourselves bigger than our fear that is holding us back to step out. Tell yourself that you are strong and that you are talented, and able. See yourself moving forward in whatever you want to accomplish.
Victory starts in our mind. When you know that God is for you and that He has a good plan for you, you will see yourself as He sees you, capable of overcoming that fear that blocks your way. I have heard it said that the road to success is paved with failures. Remove anything that creates a picture of failure in your thoughts and choose to see yourself succeeding.
There is no way to get through life without experiencing pain. But it does not have to be wasted. We wonder sometimes why God waits so long to come to our rescue or why He allows certain things to take place. We cannot always figure out what God is doing, or why He is doing it, but if we trust Him, He will make something wonderful from it.
Do you believe that? I do believe that.
I'd like to finish with some great quotes from Joyce Meyer, I hope you enjoy them as much as I do.
"Courage is fear that has said its prayers and decided to go forward anyway."
"Put your expectations on God, not on people."
"Our joy does not have to be based on our circumstances."
"Strive for excellence, not perfection, because we don't live in a perfect world."
"God doesn't tell you to do hard things so He can stand back and laugh and watch you struggle. He tells you to do the things that He knows are gonna work out to your good in the end."
Let's hold each other accountable. Share your comments of the 1 or 2 new things you plan to put into action to bring change in your life. Thank you for doing that!