Today you are in for a different treat again, because my good friend Claudia Looi is visiting us on The Choice Driven Life with a great subject:  our WiFi lifestyle – on the go with the necessary travel apps!
I know you will like it as much as I like her writings.  I met Claudia 6-7 weeks ago in Chicago at a conference with our coach Sandi Krakowski. She writes a great blog called The Travelpro and I visit it often to read her excellent and handy tips.
So, enjoy today's article and let us know how much you enjoyed it.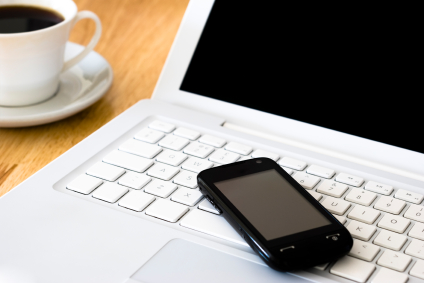 Digital Travel Writer: Portable Lifestyle Made Easy by Wifi and Travel Apps
by Claudia Looi
One of the top treats of being a freelance writer is the ability to work in anywhere at anytime as long as you meet the deadline and produce the results needed. Last week I had the joy of just sitting in our local Barnes and Noble by their Starbucks Café…reading and drinking a less than $3 Grande Americano (I don't drink sugared coffee). I got free Wi-Fi, a great cup of coffee, company of my son and people watching…that is part of my business model…people watch…I study human behavior as a copywriter.
While sipping coffee, researching and writing about geography and travels in Tanzania for my client in the UK…something clicked…I am a Digital Nomad. None of my clients live near me. They are all at least 1,000 miles away…. Wikipedia has the best description… A digital nomad is someone who uses technology and the internet to work remotely—from home, the coffee shop, internet cafe, or even to collaborate remotely with teams anywhere in the world.
These entrepreneurs & professionals frequently use new technologies like a smartphone, wifi, and web-based applications to develop location independence and earn an income wherever they live or travel. To me the most important aspect for any traveler or business person in this generation, even if you don't work remotely, is the availability of wifi.
What if there were no wifi? What would you do? Clear 4G Take-it-with-you is a super fast internet connections you can bring with you wherever you go in about 80 cities in the United States. If you are an entrepreneur, traveler or an employee that travels for work in the United States, Clear could be a cheaper option compared to the fee that most hotel charge for room internet connections.
The last time I check in a hotel in Chicago, it was $9.99 per night. For unlimited internet access outside of the United States XComGlobal.com may be an alternative. They cover over 40 countries and you can select the mobile hotspot option or USB Modem option. It is cheaper to get a mobile hotspot in the country you are visiting.
Here is an example of one we used last year while traveling in Malaysia. DiGi has all the options for entrepreneurs and travelers to stay in touch. Other than wifi, travel apps do come in handy for a digital travel writer. What are these travel apps for? They are apps on smartphones or laptops that help assist with trip planning, free phone calls or cheaper phone calls, worldwide radios, track flights, hotel and restaurant reservation, language translation… to every type of games imaginable.
Here are 5 that I like:
1.   Skype is a free app and you can call for free from one Skype account to another. Or make cheaper phone calls from anywhere with your contacts who are not on Skype. You can also send instant messages.
2.   Tripit helps you organize your travel. You create your trip by entering the start and end dates, transportation details (flights, car rental etc), accommodation, restaurants and activities. After entering all the details you get your itinerary at your finger tips. What seems to be a tedious way of typing out and putting in order is now automated for you.
3.   Flight track help you track your flights on real time, including delays and gate numbers. It even comes with a map and the airplane you are tracking. They track worldwide flights and will give you updates on cancellations and find alternative flights. This app cost $4.99 from iTunes. Or track for free on your laptop or desktop.
4.   Oanda Currency Converter can convert over 190 currencies and 4 metals. Imagine… your silver coin can be converted too! This app is free. Get an idea of how much cash you need to have in hand when you travel. Shows you a typical rate charge for the currency you are exchanging.
5.   Google translate is able to translate up to 50 languages. You can even listen to your own spoken translations. This is just an entertainment while you wait for a flight or just filling in time. This is a free app.
If you find this information helpful, don't forget to grab our free report on 5 Keys to planning a vacation of your dreams…do it today. This report may help you not to put off the trip of your dreams. If it is not now…when will your dream vacation be?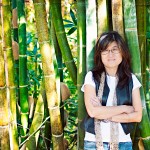 Claudia Looi is a freelance travel, content and copywriter. She is a mother of two teens and currently lives in Florida. A former travel professional with various tour operators, she has lived and worked in Kuala Lumpur, Auckland and New York. She currently writes for travel, hotels, real estate and wellness industries. Most of her writings are not in her name. They are featured in the United States, Malaysia, New Zealand and Belize. She has traveled to over 20 nations and some multiple times. You can find her at www.travelwritingpro.com. While you are there grab her Free Report 5 Keys to planning a vacation of your dreams.