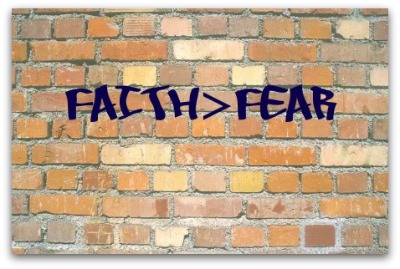 Choose Faith over Fear
by Olga Hermans

You know, images of fear are all around us and there is a fear of failure that is trying to get a grip on the hearts of many people. Especially a fear of financial failure with this economy and all the foreclosures that we hear about on the news. People are asking themselves: "what am I going to do?"
We must aggressively take our stand against financial fear and believe that everything is going to be all right. There was a prophetic word that had come forth through Kenneth Copeland in August 2010 that told us that: "Everything is going to be all right in the household of faith". Don't feed fear and trouble into your life and into your mouth. No! Quit living in that house. Get back over here in the household of faith. Feed on my Word and not on the bread of sorrow.
"Have no fear of this world. I have overcome it," saith the Lord. "I left nothing, absolutely nothing, that faith won't overcome. I left it no power. I left it no strength. It has NO-THING over you."
Fear and faith are both expectations; faith expects the best and fear expects the worst. What are you expecting? Are you expecting the very best or are you expecting the worst?
Fear is nothing more than a feeling that causes certain manifestations. It may cause us to tremble, turn red or sweat or have shaky knees.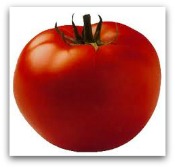 My brother almost always turned as red as a tomato when there was just a little bit of fear in him, when he started to turn red and then he feared that people would see it of course and guess what? He would turn more red and sometimes even sweat. He always felt sooo embarrassed and it really was embarrassing for him. He overcame it though; right now he is a teacher, which means he is standing in front of people and looking them in the eyes and keeping the cool.
Fear is a tactic that the devil uses to hinder your faith and keep you from accomplishing God's will for your life, but you don't have to give in. You are delivered from fear. Many people struggle with fear and insecurity. The first step to overcoming fear is to recognize where it comes from.
There are so many references in the Bible that tell us to "fear not". One particular scripture that stands out is 2Tim. 1:7. If your financial situation worries you, you could say: "I have not been given the spirit of fear over my finances – but of power and love and of a sound mind".
Faith and fear are magnets; faith is a magnet that draws provision and fear is a magnet that draws lack. That is how it works! I want to encourage you to make the right choice today. Don't let fear keep you from moving forward in the plan of God for your life. Choose to exhibit faith and boldness and start enjoying the liberating freedom from fear. God has given you freedom to choose.
What would your life look like if you were free from all fear? In Who Switched Off My Brain? Dr. Caroline Leaf says that fear triggers more than 1,400 known physical and chemical responses, and activates more than 30 different hormones and neurotransmitters" and that fear is at the root of all stress.
The fear of failure prevents us from ever trying new things or stretching ourselves to do more than we feel comfortable doing. The fear of the future can cause us not to enjoy today. My sister in law has a fear of flying which prohibits her to discover and enjoy the beautiful places all over the world.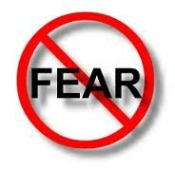 Fear always tells you what you're not, what you don't have, what you can't do, and what you never will be. Remember that Jesus overcame that fear; He left it no power and no strength. It has NO-THING over you. You have to make a choice to be confident and to feel secure; God is on your side!
The devil hates it when we are confident that God is with us, and enabling us to do whatever we need to do in life. Say it out loud: "I will not live in fear". It really helps when you keep thinking about it before you have to face fear. Make up your mind that you will not bow down to fear. You have already made the decision that you will not be afraid.
Fear is the opposite of faith. We receive from the enemy through fear, and we receive from God though faith. Fear is the enemy's method of faith; it is his counterfeit. We do God's will through faith in Him and we work together with the devil through fear. When we are afraid we fail to do what God wants us to do and end up doing what the devil wants us to do.
The enemy is the author of fear, not God. Fear and faith cannot coexist; where you have one, you cannot have the other. You need to choose. Deut.30:19 You have to develop a "zero-tolerance policy" toward any form of fear.
Here is something that you and I can do together; we are going to confess these confessions as long we need them. Here we go!
I refuse to fear.
I am not moved by what I see.
I am not fearful over my financial future.
God is the source of my provision.
He provides cars to drive, food to eat, clothes to wear, places to live and everything else I need in liberal supply.
I am not subject to the times.
I live in the household of faith, not the dungeon of fear.
My household is flourishing and not failing.
Every bill is paid, every need is met and every debt is wiped out.
I walk by faith and not by fear, in the name of Jesus.
I truly believe you will begin to feel different and more confident than ever before. You only have one life to live, so live it boldly and never let fear steal God's best for you!
You can subscribe to The Daily Choice which brings an encouraging message 5 days a week to your inbox by clicking here