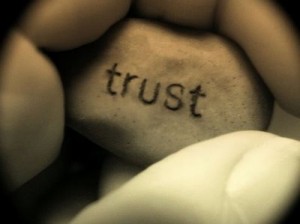 20 Reasons On How To Stop Worrying About Everything
by Olga Hermans
Do you really, really want to stop worrying? You can't expect to live worry-free if you don't take time to pray and give your troubles to the lord. Cast all your anxiety on him; God will take it from you, but you got to give them to Him and you can't give something to God if you're not in His presence.
If you are reading this and you desire to know how to be in God's presence; you can! Everybody is making choices in life every day, you can make that choice today. It's the best choice you will ever make!
The bible says that God is a Spirit, so you have to communicate with Him through your own spirit and you do that when you pray and open yourself to Him. John 4:24
Worrying brings more problems into your life. If you want to get rid of them, you've got to make a choice to dive more into the Word of God in your private time because Rom.10:17 says, "So then faith cometh by hearing, and hearing by the word of God.
You also have to pray. When you pray, start by worshipping God. This is a state of opening yourself up to God and recognizing his greatness. Tell God how much you appreciate Him. Tell Him what you are thankful for. Start to think on "bigness" of God. Whatever comes to your mind just let it out in worship to Him.
That frame of mind and openness of spirit will pop open your ability to receive and to release. You will gain peace and you will be able to let go of what is worrying you. The more you start to see God for what He really is – which is love – the more you will be able to release the habit of worrying. 1John4:18-19
Here are 20 reasons On How to stop worrying about everything from the Dakes Annotated Reference Bible:
Worrying is sinful and produces fear.
It is a disease causing other problems.
It is borrowing trouble that cannot be paid back.
It is brooding over what may not happen.
It is creating trouble, misery and death.
It is a burden borrowed from tomorrow and other who should carry it.
It is a weight that kills prematurely.
It is mental and physical suicide.
It is a grave-digger that has no sympathy.
It is needless and wastes time and effort that should be spent on worthwhile things.
It is a robber of faith, peace and trust in a never-failing heavenly Father.
It is a tumbling block to others
It is a disgrace to God and should never be indulged in by Christians.
It is anxiety over what is nothing today and less tomorrow, in view of faith.
It is anticipating troubles which seldom come to those who trust God.
It is tormenting over something that will likely be a blessing if it comes.
It is living like an orphan without a heavenly Father.
It is a crime against God, man, nature and better judgment.
It is mental cruelty to self and others.
It is foolish, for whatever is going to happen cannot be stopped by worry and if it doesn't happen, there is nothing to worry about. Should adversities actually come, you will still be victorious by trusting in God.
So, how are you doing? Does this help you to get answers? I hope so for you the same as these were answer for me. I what area did it help you specifically?