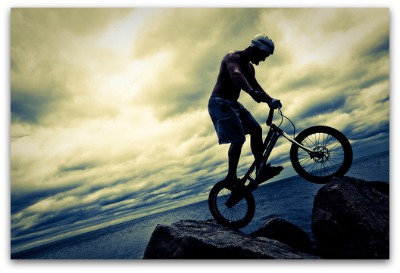 Why Tests, Trials, and Temptations
by Olga Hermans
When it comes to LIFE, everyone must live it. David Horton
Did you read that profound statement? This might sound very obvious to you, but I think we sometimes forget this. We usually think that we are the only ones who deal with problems or experience tests, trials, and temptations.
Or on the other side, people think that there shouldn't be any trials in life and when they arise they like to neglect them or deny them and live like an ostrich who puts his head in the sand and choose not to face the trials or challenges in their life.
Other people might feel guilty right away and think they left the door open to the enemy or that they missed God somewhere down the road and now they are out of the will of God.
The truth is though, that it doesn't matter where you are in life or who you are; we all live on the same planet, we all deal with the same devil and we are all in the same boat.
Psalm 34:19 gives us a great perspective on this:
"Many are the afflictions of the righteous, but the Lord delivers him out of them all."
I had a mother in law who just never wanted to talk about problems; she just smiled and actually never wanted to acknowledge that there was a problem. She would say something like: Oh Harry (that was her husband) don't be so serious, you should look at it from a different angle. There is no problem, what are you talking about?"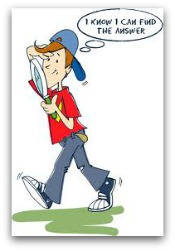 Do you also know people like that who never like to talk about a problem even to the point of never even acknowledging that there is a problem? Then there are people who always see a problem; every day of their life. And the only talk about why it is happening and how it all came about and so on and so on.
We have to know that crises of life come to everyone; we ALL will experience hardships. They are not a sign of an open door or sin in your life; they come to you because there is a devil out there who hates you and wants to destroy you. Let me give you a FREE tip: circumstances are never a sign of you being in or out of the will of God. If that were the case then the Apostle Paul must have never been in the will of God because his circumstances were always strenuous.
Here is another tip: when problems occur—and they will—don't focus on the problem. Realize that it is never God's will and God is never behind the problem.
When problems arise in your life don't start asking why it is happening, because that will only lead you to discouragement. Situations like that are never easy, but you have to strengthen your back bone and start to focus on how to get out of the problem instead of focusing on how the problem came into your life.
This is the moment to use your faith for God to deliver you. How do you do that? Start with what you know. Think back on what Jesus did for you; He delivered you from it ALL! Every disease, every sickness, every calamity ….everything!! Every trial out there is already conquered. He made you more than a conqueror, remember?
It all depends on how you look at it
One more thing for your deliverance from your tests, trials, and temptations; you have to see yourself the way God sees you. The time we were in Bibleschool, they always taught us that if we were dealing with sickness for instance to never think of ourselves as a sick person seeking healing, but rather as a healthy person resisting the devil and his sickness. This is profound!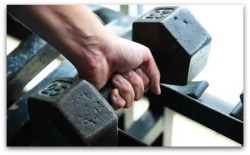 Many people think that tests, trials and temptations come from God. No!! The enemy is there to deceive you and to get you on another path and waste all your time. Have you ever had a bad thought coming in, one that feels good? Then you do as whatever that though was to only feel very bad because you did it? That is how he plays with you.
He gives you the bad idea and then after he come to accuse you and condemn you and tell you how bad you are and why you did such a stupid thing. And now you are all discouraged.
Many people believe that the tests, trials and temptations are what make us strong. As long as we think that way, we also think that God sends those trials our way. But the truth is that a crisis of any kind doesn't make you strong. Of course you can use them to GAIN strength, but THEY do not make you strong.
Here is an example. A weight in and of itself is not what makes a weightlifter strong, he only uses the weight to gain strength, but the weight in itself doesn't make him strong.
 I remember a friend discussing this with my husband, that nobody gains strength by just laying on a weight bench and having that heavy bar across his chest with those heavy weights on it. No, you have to lift that weight to gain muscle strength. You don't gain strength by just thinking about getting strong and hoping and wishing you would gain strength. Of course not.
The moment when he starts taking that weight and starts pushing that weight away from himself, he becomes stronger.  The weight doesn't make him strong – it's what he does with it.
So many people have thought and still think that tests and trials make us strong, but that is not true. We all experience them because we live in this world where the law of gravity is at work. BUT when we use our faith and when we use our words to push them away, than we become stronger and stronger.
Don't be reluctant, be bold and stir yourself up to become strong in your faith. Speak to that mountain and tell it to move in Jesus' name. Don't assume that God wants you to walk through the trials and temptations to make you strong. There are no trials in heaven, why would God want you to have them here on the earth? There is no sickness in heaven, why would God want you to be sick here on the earth? That doesn't make sense, does it?
You can subscribe to The Daily Choice which brings an encouraging message 5 days a week to your inbox by clicking here