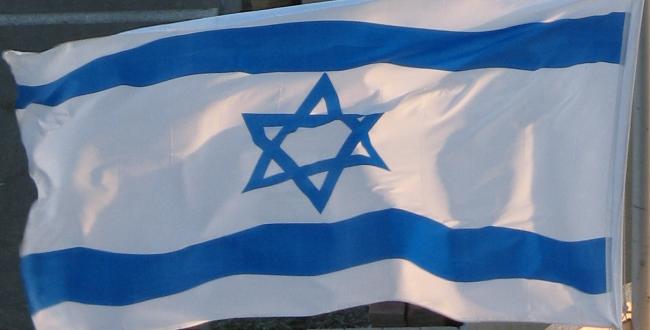 Praying For Israel by Lynne Hammond
by Olga Hermans
This is an unchanging spiritual truth set forth clearly in Scripture: Those who bless the nation of Israel will be blessed. Yet, I find as I travel and minister that a startling percentage of Christians aren't doing anything about that truth.
It's not that they don't believe it. For the most part, they do. They know that God declared to Abraham and his descendants, "I will bless those who bless you, and I will curse him who curses you" (Genesis 12:3 NKJV). They've seen that declaration repeated and confirmed throughout the Bible.
Their theological position on the issue is right. There's just one problem. They neglect to act on it.
To be perfectly honest, we all make that mistake at times. We don't intend to, of course. We simply forget about the little Jewish nation that for most of us is multiplied thousands of miles away. We get caught up in our own day-to-day lives. We get focused on our personal plans and forget that we're a part of God's great big eternal plan—a plan that includes not only us as individuals and the Church of the Lord Jesus Christ but the nation of Israel as well.
Today I'm writing to remind you of that plan and to stir you to action. I'm writing to ask you to pray for Israel. "Oh, Lynne, I'd like to do that," you might say, "but I don't watch the news very much.
I don't know what to pray because I have no idea what's going on over there right now." That's okay. The Holy Spirit knows and He'll show you what to pray if you let Him.
He'll not only prompt you concerning current events and needs, He'll give you prayer directions that come straight from the Bible—directions based not on the news or on political whim and opinion, but on God's eternal, unchanging Word. Directions like these:
Number ONE: Pray For The Land
When it comes to understanding the land of Israel, secular news media (and most politicians) always get it wrong, so they can't help you. They think the Jews' presence in the land of Israel is the obstacle to peace in the Middle East. "If Israel would give up more land, things would settle down," they say. But the truth is just the opposite. The more Israeli land is put into the hands of other nations, the more trouble there will be—for everybody.
Here's why. It's not just a piece of real estate they're arguing about over there. It's God's property. It's the only land mass in all the earth God has chosen for Himself and given to the Jews. Think of it! In all the world, it's the only one.
Anybody who thinks the land of Israel isn't important to God should think again or, better yet, read the Bible because it leaves no doubt about the issue. It records with great care the God-ordained boundaries of Israel. It tells how, time and again, God reminded the Israelites that He had given it to them and commanded them to possess it. (Thirty-two times in Deuteronomy alone!)
The Bible says in unmistakable terms that "the Lord made a covenant (promise, pledge) with Abram, saying, To your descendants I have given this land, from the river of Egypt to the great river Euphrates" (Genesis 15:18 Amp).
As contemporary Christians, we sometimes miss the seriousness of that verse. We don't fully grasp what a covenant really is. We think of it as a contract and since we have lawyers who help us break contracts whenever it suits us, we figure that over the years God probably changed His mind about giving the land to the Jews. But that's not the way God operates.
He never breaks His covenants. He meant it when He said to Abraham in the land of Canaan, "Lift up now your eyes and look from the place where you are, northward and southward and eastward and westward; for all the land which you see I will give to you and to your posterity forever"  (Genesis 13:14–15).
Forever. That one word ends all debate. It settles the fact that God's gift of land to Israel wasn't just a temporary loan. It wasn't just Old Testament stuff. It was part of an everlasting covenant.
A three-Fold Cord
To pray aright, this is what we as believers must understand and remember. God has bound the land of Israel to the Jews. He has bound the Jews to the land. And He has bound Himself to both of them. It's a divine three-fold cord and anybody who tries to break it gets into serious trouble.
Ezekiel 36 makes that crystal clear. There God speaks about how the enemies of the Jews try to claim portions of Israel for themselves. He prophesies to the land (not to people but to the land! Isn't that interesting?) and says that other nations have "snapped after and crushed you from every side so that you became the possession of the rest of the nations and you became the talk and evil gossip of the people" (v. 3). Sounds like it could have been written yesterday, doesn't it?
Read through Ezekiel 36:5–10 (Amp) and you'll see that the first thing we can pray concerning Israel is for the land. We can pray for it to be restored from the ravages of the enemies who have tried to steal it. We can pray for the land to be productive and for its cities to be rebuilt. (Other people might complain when Israel builds 1,600 new homes for Jews in East Jerusalem, but we say, "Yea! God's will is coming to pass. The cities are being rebuilt.")
"But what about the Palestinians?" somebody might ask. "They're descendants of Abraham's son, Ishmael. Why don't they have just as much right to the land as the Jews do? Doesn't God love them too?"
Absolutely, God loves the Palestinians. Jesus died for them just like He died for the rest of us, and the Bible says that's the greatest expression of love there is. Yet the fact remains that the land of Israel wasn't given to Ishmael. It was given to Isaac. Just read Genesis 25:5-6 (Amp) and you'll see this truth.
The "east country" refers to the Arabian Peninsula. That's what Ishmael was given and it's a huge chunk of land. So huge that you might wonder why his descendants are determined to take possession of Israel too. But it's really no mystery.
Satan is always fighting God's Word. He is always trying to stop it from coming to pass. He would love to see the land divided and the Jews pushed out of it. So he perpetually provokes and manipulates people toward those ends. In a nutshell, that is the reason for all the trouble in the Middle East.
Anyone who thinks the question of Israel is a geopolitical one is mistaken. It's spiritual. That's why it's so important to us as believers. God says that when the Jews possess the land, "I will sanctify My great name, which has been profaned among the nations … and the nations shall know that I am the Lord" (Ezekiel 36:23 NKJV). A Jewish
Israel brings glory to God. And as Christians, glorifying God is what we're all about.
Number TWO: Pray For the Jews To Come Home—To the Land and To God
To find additional direction about how to pray for Israel, all we have to do is read the next verse in Ezekiel 36. There, God says to the Jews, "I will take you from among the nations and gather you out of all countries and bring you into your own land" (v. 24).
As you probably know, the Jews were dispersed all over the world several thousand years ago after the destruction of the first temple. Some of the tribes got so lost that even today nobody can find them. But in our generation, we've seen a miracle take place. We've seen Jews streaming back home, back to the land of Israel from all over the globe.
Some Jews, however, are still being held captive because they live in nations that won't let them go. One group I pray about a lot right now is the Jews in China. Isaiah 49:12 speaks specifically about them. It says, "Behold, these shall come from afar—and, behold, these from the north and from the west, and these from the land of Sinim (China)."
That's the verse I base my faith on when I pray for the Jews in that nation to be released. I've been told there are about 2,000 of them there right now but I am praying and believing that very soon they will all come home.
I don't stop there, either. I also pray for the Jews' spiritual homecoming. I pray for God not only to restore them naturally by bringing them back to the land but to restore their relationship to Him as well. That's His will and His plan. Speaking to the Jews about the time of their return to Israel, He said:Then will I sprinkle clean water upon you, and you shall be clean from all your uncleanness; and from all your idols will I cleanse you. A new heart will I give you and a new spirit will I put within you, and I will take away the stony heart out of your flesh and give you a heart of flesh. And I will put my Spirit within you and cause you to walk in My statutes, and you shall heed My ordinances and do them. And you shall dwell in the land that I have to your fathers; and you shall be My people and I will be your God. (Ezekiel 36:25–28 Amp)
One of the best ways I can think of to bless the people of Israel is to pray for their spiritual restoration. What better gift could they receive?
Number three: Pray For the Peace Of Jerusalem

One thing most everybody agrees on today is that Jerusalem is a holy city. It's holy to the Jews. It's holy to the Christians. And it's holy to the Muslims. But it's only promised to one of those groups. God promised it to the Jews. It is not only a sacred part of their past, it is central to their God-ordained future.
This, too, is something many believers haven't understood. Certainly, they know about the city's biblical history. They know Jerusalem was the site for the first Jewish temple, the one Solomon built and that it was destroyed by Nebuchadnezzar. They know many years later, a less glorious version of the temple was rebuilt by Herod and that it was destroyed by the Romans about 70 A.D.
But that's not the end of the matter. Bible prophecy reveals that when Jesus returns to reign on the earth, He will come to Jerusalem and build a third millennial temple there. It will rest on the original site of Mount Moriah and be the most glorious temple of all.
I can't go into detail about it here but to get an idea of how important Jerusalem will be during the Millennium, read about it in Ezekiel 43. That chapter tells how the glory of God will fill the temple at that time and remain there forever. It declares that Mount Moriah will always be most holy and separated unto the Lord.
The prophet Zechariah adds that in those days the Lord Himself will dwell in the midst of Jerusalem: …and Jerusalem shall be called the [faithful] City of Truth, and the mountain of the Lord of hosts, the Holy Mountain. Thus says the Lord of hosts: Old men and old women shall again dwell in Jerusalem and sit out in the streets…And the streets of the city shall be full of boys and girls playing in its streets…Behold, I will save My people from the east country and from the west…And I will bring them [home] and they shall dwell in the midst of Jerusalem; and they shall be My people, and I will be their God in truth and faithfulness and in righteousness. (Zechariah 8:3–8 Amp)
Most wonderful of all is what the book of Isaiah tells us about Jerusalem. It says that during the Millennium "…all nations shall flow to it. And many people shall come and say, Come, let us go up to the mountain of the Lord, to the house of the God of Jacob, that He may teach us His ways and that we may walk in His paths. For out of Zion shall go forth the law and instruction, and the word of the Lord from Jerusalem" (Isaiah 2:2–3 Amp).
Can you see how precious Jerusalem is to God? No wonder the Bible says, "Pray for the peace of Jerusalem! May they prosper who love you [the Holy City]" (Psalm 122:6 Amp).
In Hebrew, the word peace means "to be whole with nothing missing, nothing broken." So that's how we should pray for Jerusalem. We should pray that it would not be divided but kept intact under the sovereignty of Israel. We should pray that the people in it would be safe and prosperous.
Because Israel's leaders are keys to those things, I often pray for them as well. These days I pray personally for Benjamin Netanyahu, the Prime Minister; for the Vice Prime Minister, Moshe Yaalon; for the head of the Mossad, Tamir Pardo; for Defense Minister, Ehud Barack; and for the Chief of Staff, Gabi Ashkenazi. I also pray for generals and others in the military who because of the current situation with Iran are so vital these days.
Oh, friends, let's not forget to pray often for the peace of Jerusalem!
Number FOUR: Pray For America To Do The Right Thing
Although I love Israel, I want you to know this: I also love the other nations and America in particular. The Lord gave me a prayer assignment for her many years ago and today it is stronger than it's ever been. I want America to be blessed.
I want her to fulfill God's plan and purpose. And to do that, she must deal with Israel not according to political opinion but according to the Word of God.
Those who bless Israel will be blessed. So as Americans, one of the greatest things we can do for our nation is to pray for America to bless the nation of Israel.
In what ways should we bless it?
Our government should recognize Jerusalem as its capital, for one thing.
God says it's the capital, the Jews say it's the capital, and we should agree with them. Congress should also continue to provide aid to Israel whenever it's needed.
And our national leaders should refuse to join those who are criticizing Israel and be supportive instead.
As believers, we're instructed to pray for "kings and for all that are in authority" (1 Timothy 2:2) and one of the things we can pray is for God to turn the hearts of our leaders so that they treat Israel with favor and wisdom.
That's crucial if the United States of America is to stand as a sheep nation in the millennial judgment and not be destroyed with the goats.
I can almost hear someone thinking right now. What's this about sheep and goats? What are you talking about?
I asked the same thing when I first started praying about Israel many years ago. I had no clue about the sheep/goat judgment until the Holy Spirit spoke to me about it in prayer and warned me that in the last days Satan would try to turn America into a goat nation. The Lord explained it by pointing me to Matthew 25.
Take a moment to read through what Jesus said in Matthew 25:31–36, 40–43, 45 NKJV.
I used to assume that Jesus was talking about personal judgment in this passage. But He wasn't. He was teaching about the judgment of the nations, and the "brethren" He refers to are the Jews.
Once I saw what qualifies a nation to be a sheep nation is blessing and helping Israel, I began praying for America's leaders to stay on the sheep side of things! Sheep nations don't oppress the Jews or try to push them off their land.
Sheep nations don't make evil compromises and alliances with Israel's enemies.
That's what goat nations do and they don't have any place in the ultimate plan for the ages. They end up destroyed and forgotten.
I don't want America to end up as a goat nation. I'm sure you don't either, so let's keep this prayer point before the Lord.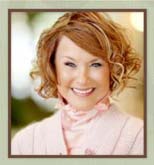 Since this is an election year, we also have opportunity to put feet to our prayers. There are many different criteria to consider when pondering how we should vote and one of them must be the candidates' attitude toward Israel.
When I have an opportunity to talk to government officials, this is always my first question to them: What are you going to do about Israel?
To be honest, it's a question we must also ask ourselves, as individual believers.
Lynne Hammond
www.lynnehammond.org
Because I love Zion, I will not keep still. Because my heart yearns for Jerusalem,
I cannot remain silent. I will not stop praying for her until her righteousness shines like the dawn,
and her salvation blazes like a burning torch. Isa 62:1
*********************************************************************************************