We could call this the "Ultimate Gift".
How can you choose the Ultimate Gift for somebody who is special to you? Each one of us has gone through this situation, not knowing what to choose for that one favorite person for that special occasion.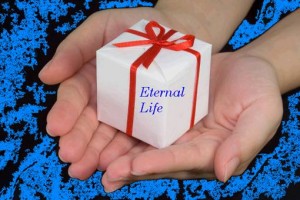 What do you do and where do you go? Thinking about that person makes you want to buy everything, but that doesn't make any sense. No, you want to buy that one special item and see her/his eyes lighten up and tell you that, that is the best gift ever. You can't wait for the question that will be asked: "How come you think of buying that"? It's the best thing ever; the ultimate gift that you choose.
People search for the ultimate gift everywhere.  Remember the recent holiday movie, "Jingle all the Way"? It tells the story of a father who attempts to purchase the "ultimate gift" for his son.
In the movie, if the father is unable to obtain this gift, which happens to be the most popular toy of the season, he will appear as a failure to his son and the son will appear as a failure to his friends.
People are always looking for the ultimate gift to give during this season; everybody wants to please their family and friends that they love. It's the best thing ever, when you were able to choose the best gift, "The ultimate gift".
Speaking Of The Ultimate Gift…
According to 2 Corinthians 8:9, the Ultimate Gift has been given, the Gift of Jesus Christ the Son of God coming to earth in the form of a Babe wrapped in swaddling clothes. When the supernatural came into contact with the natural and God paid the cost for our benefits. What a gift!
There are seven aspects to this wonderful Ultimate Gift that we can receive and share with others.
1. He was welcomed by the shepherds so that we could be welcomed by the angels.
2. He had a human birth, so that we may have a spiritual birth.
3. He occupied a stable so that we could occupy a mansion.
4. He had an earthly mother, so that we could have a Heavenly Father.
5. He became subject to human limitations, so that we could be set free from sin's limitations.
6. He left His glory, so that we might share in His glory.
7. He came to where we were, so that we could go to where He is.
Glory to God, we have been given the Ultimate Gift. Jesus Christ became everything that we were, so that we could become everything that He is.
Second Peter 1:3 tells us that we have been given EVERYTHING that pertains to life and godliness.
Thank God for the Ultimate Gift!