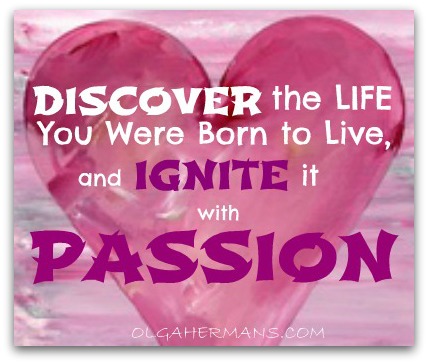 Discover the Good Life You Were Born to Live
This past summer, our family took a road trip from our home in Vancouver, through the Rocky Mountains to Alberta, and back to BC. It was so much fun – especially to see the ways we are each so different in how we prepare for a journey. My husband studies the maps, planning out every detail – including the exact distance, the travel time from place to place and where we will be sleeping. Similar to his father, our son likes to research our destinations and plan things to do.
On the other hand, I have the motto: "Let's do it." I love the excitement of starting out and seeing where the road leads. For me, if we follow a rabbit trail here and there, it only adds to the adventure of the trip. Our trip reminded me that life is similar to a road trip.
Life Is Similar To A Road Trip
There are many roads that can take us from where we are to where we want to be. It is the choices and decisions that we make along the way which determine how quickly we progress to our desired destination or maybe arriving there at all!
We all know that God has a plan for our life. He has our "road trip" mapped out. It began at our birth and He is there to help us discover the life we were born to live. If you have read this blog for any time at all, you know that is why I write. My purpose is to help you discover the life you were born to live and then ignite your passion to do it.
Unfortunately, many people never find purpose in their life. They become confused, sidetracked and bewildered about their own destiny in God. Some even choose routes that lead them away from God.
Are You In A Season Of Questioning?
Perhaps you are in a season of questioning your purpose in life. You are asking yourself where you fit in and where you belong. I am here to encourage you to know, without a doubt, that you were born with a great purpose in mind. There is no one in the entire world who can fulfill the destiny God has planned for you. But you'll never know that destiny until you make a conscious decision to discover His will for your life.
Make a choice to believe that God has a wonderful, pre-planned journey for you. And the fulfilment of that plan will equip you with everything you need: the anointing, prosperity, healing and wisdom to get the job done. You need only take the first step to get back on the road to your purpose.
Why Not Get Back On That Road Right Now?
Begin by renewing your mind (Romans 12:2). Our mind is a battlefield and what we allow to happen there determines our destiny. In practical terms, this means to turn your thoughts towards the things of God. If you want to keep your thoughts in line with God's good things, you need to be prepared. When your thoughts take a negative turn, purposely bring them back to God's good things by thinking on things that are "true, noble, right, pure, lovely and of good report" (Philippians 4:8).
When you understand that your thoughts control your life, you can begin to shape your destiny. It is of highest importance to choose thoughts that enhance your purpose. It is a fact that you will take action on whatever you habitually think about. Directing and controlling your thoughts will keep you on track with God's will for your life.
Although I can't tell you your purpose in life, there are many Bible promises that tell you it will lead to greater joy, peace, success and blessings. The word "bless" means "to empower to prosper." And the word "prosper" means "to excel in every area of life." Everybody likes that, right? But knowing that you need to get on with your purpose and knowing how to do it are two different things.
Two Things You Need To Know
Maybe you're still not sure what to do to pursue your purpose. You may feel that you have been off track for so long, you'll never be able to get back on the road to your destiny. Stick with me. I want to show you that in God there is hope. It is not easy to follow a plan that you don't quite understand and is not fully revealed. That is where we need to rely on our faith and trust God.
1. Allow this truth to occupy your thoughts for a while: God has your best interest at the forefront of His mind. Remember, God loves you more than you can comprehend. You are not an afterthought or an accident. He created you as His workmanship, His handiwork.
And why did God recreate you in Christ Jesus? So you can do the good things He planned for you long ago. He predestined you to take paths which He prepared ahead of time in order for you to live the good life which He made ready for you to live (Ephesians 2:10).
Please don't just skim through these words. Meditate on God's love and purpose for you and your life will be transformed!
2. Purpose in your heart to stand strong in Him and in the comfort of the Holy Spirit (Joshua 1:6-7; John 14:26-27). How? Get in the Word and allow it to transform your way of thinking. Ask God to help you align your inner image with how He sees you – destined for the good life.
There is absolutely no reason for you to fear what God has planned for you. He is the master coordinator between the things to be done here on earth and your unique personal profile. He will cause your path to intersect with those things that both serve His purposes and give you fulfilment  You will experience that sense of purpose that you have been looking for. When we are living out God's purpose for us, we are living a full and abundant life.
You And I Were Created To Live Full And Abundant Lives
Our lives are designed to be filled with righteousness, peace and joy in the Holy Ghost on a daily basis (Romans 14:17). I love that scripture because it is the foundation of our purpose.
It is exciting to see that God has a plan for our lives (Ephesians 2:10). And He has planned a good and full life for us. A good life means that we live under His full protection. He has provided all things for us including health, wealth and wholeness in every area of our life. Abundance in all things so we can be a blessing to those around us.
Fullness and abundance are the fulfilment of God's covenant with Abraham (Genesis 12:3). So when you see the goodness of God manifest itself on the job, at home or in other areas of your life, and people tell you that your promotion, prosperity, good health and peace of mind are just a coincidence, don't accept it!
Be firm in your conviction, look them straight in the eye and say, "This is the Lord's doing; it is marvellous in our eyes!" (Psalm 118:23).