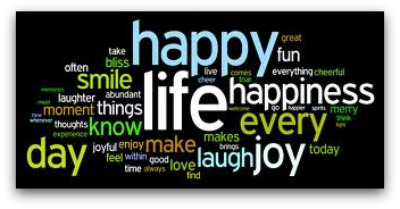 Joy versus Happiness; How Does That Work?
by Olga Hermans
  A prerequisite for life is that you have to go through a few things and I can tell you that my husband and I have gone through a few things. The key is that you have gone through it and that you don't get stuck in the middle. In this life, you do not have time to have a pity party.
Jesus told us that we would have tribulations in this life, but we should be of good cheer, because Jesus has overcome everything that we will face in our life and that makes us more than overcomers, right?
Jesus didn't promise us a rosegarden without any of the thorns, but what He does promise us is that He would enable us to rise above it and become victorious.
You do not have to stay in victimhood from what you have gone through. When you are supposed to be focussing on one thing, the enemy will throw something in your path to distract you from what you are supposed to be doing. But when you are sold out to Jesus and He is the one that you have submitted your life to; you and God become a majority.
God is not a respecter of persons, what He has done for others, He will do for you.The difference is what are you willing to let Him do through you? That is the difference.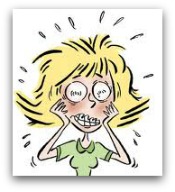 All these things that we go through can cause a lot of stress. In order to slam the door on stress, we have to cultivate a fruit of the spirit and that is the fruit of joy.
When you cultivate the fruit of joy, you will slam the door on all stress. The devil is not mainly after your family or your finances or even your health, because he knows that if he can steal your joy; he is going to steal your health, many times your family and your finances.
Most of us as Christians don't have the light of joy; they have no joy in their speech and no joy in their mannerisms and as a result, the world is looking at us and saying: "you are not any different than us."
You are attracting people to you with your joy, or you are repelling people away from you. Joy is a fruit of the spirit. You need to know how to apply and grow and plant the seeds that will bring forth a harvest of joy. You see, everything comes forth through a seed-faith principle.
There are certain seeds of joy that you have to learn, practice, cultivate and grow in order to receive the fruit of the spirit of joy. You see, gifts are given, but fruit is grown by making the right choices, but most people don't know what the seeds are. Once you grow this fruit, you are going to be insulated from the effects of stress.
The definition of joy is "a feeling of contentment and it comes from within. It is not based on external circumstances. It comes from within, from an inner sense of fulfillment. Happiness is different. Happiness is a feeling of pleasure based on external circumstances and what other people say and do.
The longer I live, the more convinced I become that life is 10% of what happens to us and 90% how we respond to it. ~Dr. Charles Swindoll
You have to learn and practice reacting with joy. Once you learn how to plant these seeds, then you are learning how to grow this fruit of joy that is going to insulate you from stress.
Happiness is also important. Happiness is many times an entry way to joy, but it is based on external circumstances. There are many things that can make you happy.
Anything that appeals to your five senses can make you happy. Anything that feels good or tastes good such as a delicious piece of chocolate cake if that is one of your favourite foods or if you like watching a game. A good massage could bring you happiness as well.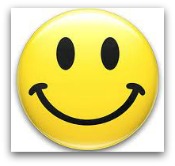 But what happens if we let happiness have its way, it can lead to overindulgence, sin and addiction.
One piece of chocolate cake might be great, but two pieces or a whole cake is dangerous to your health. Sex within the marriage is good, but if you turn to affairs, or turn to pornography; it becomes a sexual addiction and then it leads to sin and that leads to a stronghold. Happiness is good, but if you take happiness too far; it is going to get you in trouble.
That's why there are happiness traps. Happiness traps are simply money, materialism, power, prestige, careers, affairs, alcohol, drugs, sex, gambling. All these are happiness traps. Yes, they will produce happiness for a season, but in the end they will lead to stress and then you lose your joy, you lose your peace, you lose you sleep and you lose your health and eventually you lose your life because of it.
You have to identify your happiness traps: they go like this: "if I only had more money, I would be happy". "If I only had a better job, I would be happy," "If I could only lose 40 pounds, I would be happy," "If I only would live in that beautiful home." All those "only's: a better husband or a better wife or…if I only had a relationship."
These are happiness traps. Research shows, that possessions, things and circumstances at the most will only produce 10% of happiness; at the most! Isn't that amazing? When you look at rock stars, star athletes, musicians and movie stars. These people have mansions, they have boats, they have jewellery and so forth, but you know what?
Most of them don't have happiness, so they turn to drugs or they turn to alcohol. They turn to prescription drugs because at the most, these things produce only 10% of your happiness.
Most people don't understand that people are chasing these things. They keep chasing and when they get to the very top of that ladder, they see that they wasted all of that time chasing all of those things and end up ignoring the very things that could have been producing their happiness.
Realize that your personality, your temperament, your genetics and your disposition account for about 50% of your happiness. 40% of our happiness comes from things that we think, our actions, our behaviour, our reactions, and it is simply things that we have control over according to some happiness research that was done.
Most people are going for that 10% happiness, not realizing that things, circumstances, careers, ambitions, materialism and money produce at the most only 10% of your happiness. Well, you have to come back for part 2, where we will talk some more about Happiness versus Joy. I hope you will!
You can subscribe to The Daily Choice which brings an encouraging message 5 days a week to your inbox by clicking here