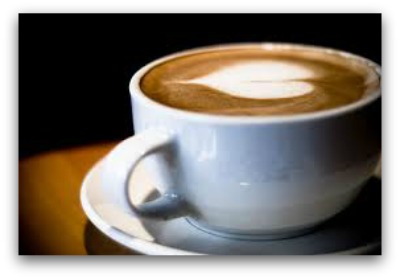 Can We Talk For a Minute?
by Olga Hermans
I know it is weekend, but I see all of you as friends and friends talk to each other every day, isn't it? So, I hope you don't mind me writing you today. The New Year has started and maybe you feel the same way I do; we like to make changes in our life, but then when the adjusting comes, we have to face that things need to be rearranged and we might feel overwhelmed by doing too many things at once.
Last year I joined a coaching program which is just awesome; my coach's name is Sandi Krakowski. We met online and the first week I met her, I was just in awe! Here is this busy woman, encouraging everybody to do business online and live a life filled with a passion for the Lord and a strong commitment to serve people. She is one of the most loving and caring people that I know.
Besides that I started an exercise program last week. I also started Toastmasters just last October and if I am not careful I can overwhelm myself by adding too many things to my schedule. Because of adding all these "extra" things, everything "feels" a lot different from last year, which is good. But I want to be careful, because I am a person that wants to do everything right.
So, I am doing the coaching program, I started exercising and I am doing Toastmasters which all need preparation.  Maybe you are in the same boat; you have or want to add a few more things to your life and it feels very overwhelming.
Sometimes it seems like life gets unorganized and out of control in spite of our best efforts to properly prioritize our activities and manage our time. These last two weeks have been a little frustrating for me, I didn't like the way my days were going, I felt behind in things, didn't get things done that usually were no problem for me. Do you have those days?
One thing I did not want to do was murmur and complain, because the things I added to my life are good things. I just need to schedule them and be responsible and manage my life again and not allow my life to manage me. I want to protect myself from confusion, because God is not the author of confusion. 1 Cor.14:33
I also don't want to resist change, because change is good. I am imagining myself to be a good business woman with a healthy body full of energy and in complete control of how my days, my weeks and my year develop. But I must say, I am struggling a little bit at the moment and although I know that will change, I am a little frustrated.
Do you know what I am talking about? That "hurry up" feeling that likes to push me into all directions makes me feel so extremely busy so that my days go by in a blur and I feel that I accomplish very little. There is nothing wrong with being busy, because if you look at the life of Jesus, who is our great example, He was a very hard worker and He was busy, yet He always had time for people.
He never seemed to be in a hurry. Jesus knew the secret that many of us miss. He knew how to say yes to God and no to people if their requests conflicted. He knew His purpose in life, and He used His time and abilities to accomplish His God-given purpose. He was led by the Spirit and was obedient.
I have to admit that these last few weeks I haven't spent as much time with God as I should and my excuse was "I am just too busy". I was spending time doing all the urgent things and ignoring the "important" things. I am encouraging myself again and I want to urge you as my friends to make sure that you're spending your time doing what is really important to God, not what is important to everyone else you know.
It is time to get rid of the things in your life that are not God's priorities for you. Even if you have to make radical changes, do whatever it takes to align yourself with the perfect will of God. If you are frustrated, because your life feels out of control, it's time to make changes. When you learn to sense what is vital, and approve and prize what is excellent and of real value [recognising the highest and the best…]" Philippians 1:10, you will discover that your life is taking on new meaning and order.
Thanks for reading my "letter" to you; I so value you as my friends that I like to ask you to make a comment and share what you want to do to inspire or encourage others today.
You can subscribe to The Daily Choice which brings an encouraging message 5 days a week to your inbox by clicking here