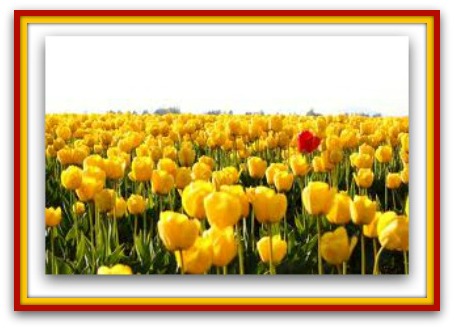 You are Called to Stand Out 
"And do not be conformed to this world, but be transformed by the renewing of your mind,
so that you may prove what the will of God is,
that which is good and acceptable and perfect"
Romans 12:2 NASB  
The command in Romans 12:2 "And do not be conformed to this world…" means that we are to stand out from this world.  One of the greatest compliments you can be paid is that you are different.  As a child of God, you are to be distinct from the world.  The renewing of your mind puts you on a different path than the world around you.  And people notice.  That is the way you stand out. 
You also stand out because God created you to be unique.  There is no other person in this world who is the same as you. Never has been and never will be. You are unique.  Your uniqueness comes from God.  But why is it important for us to stand out? 
If you don't stand out in a group, it might be time for you to ask yourself why that is. Don't be enticed by the world, wanting what it offers, desiring to conform or fit in. 
By standing out, you amplify your uniqueness, and you bring glory to God.  You point others to Jesus, and to the deliverance from sin that comes through Him.  Then they want what you have.  That is one of the ways that God wants to use you in this world.  What are the ways that we stand out?
Most often we influence those around us, not through being the center of attention, but through consistent day-to-day fruit of the Spirit in action.  By loving those around us, being joyful whatever the circumstances, and being at peace, we are a beacon to those in darkness around us.  We stand out. 
You'll also stand out from the crowd by consistently choosing to do ordinary things in an extraordinary and supernatural way with great excitement. Excitement and enthusiasm are contagious.  People  are drawn to you when you are excited about life.  But it's important to be aware of how groups can keep you from standing out. 
The goal of any group is conformance with its values.  By definition, a group is designed to take away your uniqueness.  Not all groups are bad, but you can never be persuaded or dissuaded by a group opinion.  It can be very dangerous.  Your choices are to be based on the word of God and the leading of His Spirit. It doesn't matter what others believe.  It matters what you believe. 
Don't take direction from a group of people for your personal life. NEVER choose to quit something because somebody else disagrees with you. Just because another person has failed at what you want to do, it doesn't mean that you will fail. 
What the majority of people choose is definitely not always right. It is usually people who don't have dreams or visions of their own who want to tell you what to do.
But you are unique. He makes you stand out in the crowd because that is where He receives the Glory for Himself!
Will you choose to acknowledge the Lord in all your ways to direct your steps? Now, that's the choice-driven life!
Today's Bible Reading:
Joshua 14-17; Luke 17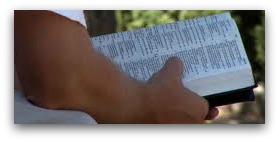 Click Here for your 5 Day Weekly Bible Reading plan!
Subscribe to our FREE Updates as soon as they are published and receive our FREE Report; Click Here
The Most Important Choice You Can Make:
Prayer for Salvation:
God in Heaven, I come to You in the name of Your Son, Jesus. I confess that I haven't lived my life for You. I believe that Jesus is the Son of God. I believe that He died on the cross and rose again from the dead so I might have a better life now and eternal life in heaven. Jesus, come into my heart and be my Lord and Savior. From this day forward, I'll live my life for You to the best of my ability. In Jesus' Name I pray, Amen.
Click Here if you need more information.