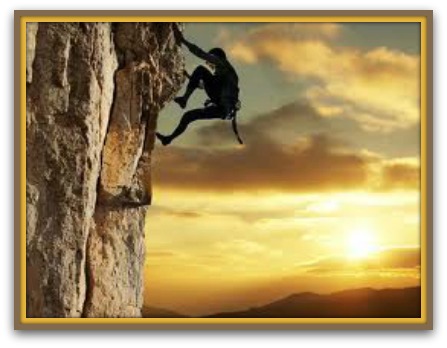 You Are an Overcomer
Who is it that overcomes the world? Only he who believes that Jesus is the Son of God.
1 John 5:5.
You are a child of God and have been born into the family of overcomers. Every born-again child of God is an overcomer. You are no exception. You are as much of an overcomer as any other believer.
Most people associate overcoming with achievement, assuming that they gradually grow into being overcomers. Notice the verse again. Who does it say is an overcomer? "… he who believes that Jesus is the Son of God." This means every Christian. From the moment you are born again, you are an overcomer!
It is your choice whether to accept your God-appointed victory. Agree with God, and never again confess incorrectly that you are a failure or a loser. You are a born overcomer.
You are, by your new nature, an overcomer. See victory in every area of your life.
Jesus is the true overcomer, and He now lives in you. Your faith is His life in you, which is your victory. Believe and confess that Jesus lives His life in you, and you live your life in Him.
Faith is the victory. Acceptance and recognition of Jesus and His finished work always produce confidence. You can boldly proclaim that you overcome temptation and all forms of evil.
Stand on the rights and privileges you have in Christ. Never forget that God dwells on the inside of you. Acknowledge and accept what He says about you.
I know of a few overcomers. You probably do, too.
One is Oral Roberts. Although he's in heaven now, his life and legacy continue. At age seventeen, about to die from tuberculosis, He relentlessly stood against the disease with the Word of God and prayer. Healed of tuberculosis, he went on to live to the age of 91! Oral received the crown of life in the arena of healing, and millions of people were subsequently strengthened and healed though his life and ministry.
Another is Kenneth E. Hagin. Born in in 1917, with a deformed heart, Kenneth was later diagnosed with a rare, incurable blood disease. He became bedfast at age sixteen and was not expected to live beyond his teens. In 1933, he died three times, seeing hell each time, and was brought back to life by his mother's and grandmother's steadfast prayers. Kenneth gave his life to Jesus and began to stand in faith for his healing, relentlessly fighting the disease with the Word of God. A pastor who came to visit and comfort him said, "Hang in there, son, it will all be over in a few days." A year later Kenneth rose from his "death bed" and, shortly after, began to preach. Brother Hagin went on to write many books and later founded the Rhema Bible Training Center.
What if Oral Roberts and Kenneth Hagin had not been overcomers? How many millions would have missed out on being ministered to through these saints?
And their respective illnesses were only the first of many trials they had to endure. They were each attacked, lied about, and spoken of as evil. During their lives, both were accused of being in error, extreme, heretical, even demon-inspired. But what did Jesus say about such things? "Woe to you when all men speak well of you, for so did their fathers to the false prophets" (Luke 6:26).
Do you want to rule in life for the glory of God? Do you want to impact lives for His kingdom, forever? Do you want to hear the Master say, "Well done, my good and faithful servant" on that great day? If so, settle it now: You will experience tribulation, sometimes quite intensely, and you'll need to endure and overcome through the Spirit that dwells within you.
Will you make a choice today to be a world overcomer: to overcome the lust of the flesh, the lust of the eyes, and the pride of life. Jesus lives in you. Since He is an overcomer, you are an overcomer. What Jesus did on the cross was done so you could live victoriously. Now, that's the choice-driven life!
Today's Bible Reading: 
Num 6-7; Heb 13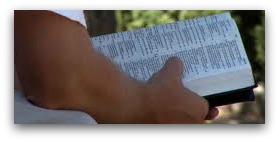 Click Here for your 5 Day Weekly Bible Reading plan!
Subscribe to our FREE Updates as soon as they are published and receive our FREE Report; Click Here
The Most Important Choice You Can Make:
Prayer for Salvation:
God in Heaven, I come to You in the name of Your Son, Jesus. I confess that I haven't lived my life for You. I believe that Jesus is the Son of God. I believe that He died on the cross and rose again from the dead so I might have a better life now and eternal life in heaven. Jesus, come into my heart and be my Lord and Savior. From this day forward, I'll live my life for You to the best of my ability. In Jesus' Name I pray, Amen.
Click Here if you need more information.