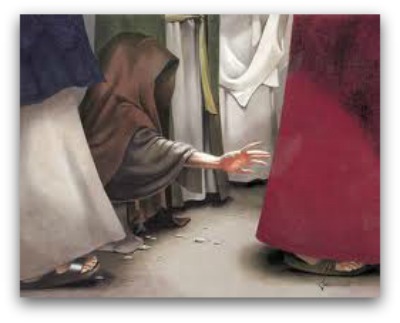 Jesus ALWAYS wants to heal you!
He himself bore our sins in his body on the tree,
that we might die to sin and live to righteousness. By his wounds you have been healed.
1 Peter 2:24 ESV
Your healing is a vital and much needed spiritual asset in these times. No matter how committed you are to your assignment from God, it's tough to keep believing for the victory when your body is hurting. It's difficult to be strong in your spirit when your body is weak.
You know it. I know it. And Satan knows it!
Sickness can really slip up on us. When we don't have enough strength to resist it, we get discouraged and end up being robbed of time and effectiveness. That is definitely not the way it should be.
When we desire to be valuable and successful in the Kingdom of God, we need our full strength and health to fulfill all God has called us to do. Please don't think that you know everything you need to know about healing, because you might miss out on something.
You see healing doesn't come by agreeing with the right doctrine. It doesn't come from listening to what other people say. Jesus Himself is our healer. So, the very first thing we need to do is go to Him.
When you read the Gospels, you see that sick people flocked to Jesus by the thousands. They didn't first go to the church, although that is a good thing to do. They didn't complain to their friends. They went to Him! When they did, He was good to them and preached the Word to them.
Jesus always personally delivered people from their sicknesses and pains. He is the one who took their infirmities away so that they would no longer suffer. If you draw near to Jesus and fellowship with Him in His Word, He will speak to you just as personally as He spoke to the people in the Gospels.
He will reach out to you and touch you with His healing power just as He did to Peter's mother-in-law who was sick with fever. As you stretch your heart toward Him in faith, His healing power will flow into you just as it flowed into the woman with the issue of blood.
Absolutely!
Sickness is NEVER a blessing. I don't know why people think that God loves them and makes them sick at the same time. Jesus is ALWAYS willing to heal you. He said so time after time to the people who came to Him for healing (Acts.10:38).
Jesus settled the crucial issue of whether or not it was God's will to heal by answering the leper with one short, simple declaration. "I am willing," He said, "be cleansed." Isn't that awesome? Aren't you glad that Jesus didn't give that man a list of 31 reasons why it might not be God's will to heal Him? Aren't you glad that He didn't say, "Well, let me pray about it. Sometimes God uses sickness to teach people things, and if that's the case, I'll have to leave that sickness on you for a while."
No, Jesus never said that to anybody. He is ALWAYS available to heal you from the top of your head to the soles of your feet. Every sickness has to go when you come in contact with Him.
Will you make a choice today and seek Him in the Word and let His healing power flow though your whole being? Now, that's the choice-driven life!
Today's Bible Reading:
Judges 1-3; Luke 20; Psalm 16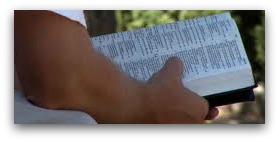 Click Here for your 5 Day Weekly Bible Reading plan!
Subscribe to our FREE Updates as soon as they are published and receive our FREE Report; Click Here
The Most Important Choice You Can Make:
Prayer for Salvation:
God in Heaven, I come to You in the name of Your Son, Jesus. I confess that I haven't lived my life for You. I believe that Jesus is the Son of God. I believe that He died on the cross and rose again from the dead so I might have a better life now and eternal life in heaven. Jesus, come into my heart and be my Lord and Savior. From this day forward, I'll live my life for You to the best of my ability. In Jesus' Name I pray, Amen.
Click Here if you need more information.