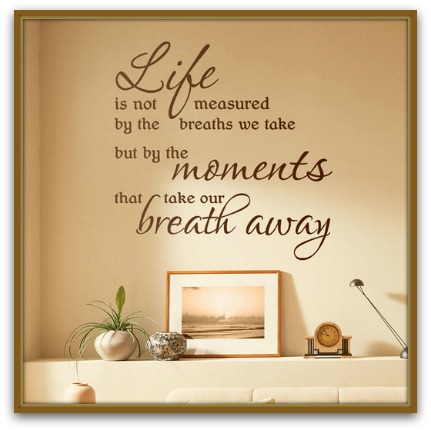 What do you really want?
Trust in the Lord with all your heart, and do not lean on your own understanding.
In all your ways acknowledge him, and he will make straight your paths.
Proverbs 3:5-6 ESV
Have you ever asked yourself what you really want? How do you want your life to look? Do you know the answer? If I were to give you a DVD that was a four-minute highlight video of your life in 2017, what would be on the DVD?"
What would you like? Where would you be living? Who would be your friends and what are your relationships like? What's your bank account look like?
I remember when somebody asked me the first time: "How do you want your life to look?" I had no clue. I had dreams but they were scattered all over the place and I didn't even consider whether they could come true. Does that sound familiar?
Right now, our family is in a time of transition. We will be moving in the near future. Our jobs might be changing. Our children will be married soon. We could even be grandparents not too long from now. So exciting!
But sometimes I feel a little overwhelmed by all the changes that are coming. With all that's going on in our lives right now it's easy to become distracted. I hardly have the time to really pray and think what it really is that God has placed in my heart to do. That even seems a bit strange for me because our family has moved many times – way too many if you ask me! I know that next year I will look back to this time and will be able to see why certain things happened and other things didn't happen.
We have to look into the future and be able to see God's direction, don't we? God requires that we live by faith, taking steps of obedience, always remaining dependent on Him. He desires for us to keep our eyes on Him, expecting every answer that we need to come from Him.
Sometimes the direction from the Lord is to stop doing what you are doing to take the next step. That is called the law of sacrifice. You have to give up, to go up.
We have a couple of friends right now who gave up their jobs because they sensed that God was leading them to another place in life. Other friends gave up their homes and moved from Ontario to BC-Canada to join our church – nearly 3,000 miles. That takes boldness doesn't it? What it really takes is faith.
My husband and I have made moves like that. There were many times where my head was spinning and I questioned what we were doing, asking myself if we were crazy. But every time we made a move in faith, God showed up and backed us up.
Even though bold steps of faith can be extremely uncomfortable, they are also incredibly liberating. Stepping out in faith gives you permission to dream. The sky is the limit. You and I can believe for big things from God. "God will give you the desires of your heart" (Psalm 37:4). God is saying that I get what I desire, but if I don't know what I desire, it will never happen.
Isn't that what Jesus said in Mark 11:23? "Whatever things you DESIRE, when you pray, believe that you receive them and you shall have them." Many people of faith are in maintenance mode.
We don't have a faith problem. We have a desire problem. Faith comes through the Word, but desire is what motivates our faith. Desire keeps us going when we feel like quitting. When my head says this is taking too long. Desire says, "It does not matter how long it takes. If it's what I really want, it's worth it."
Will you make a choice to think about it, pray about it, write it down, and have the desire to run with it? Now, that's the choice-driven life!
Today's Bible Reading: 
1 Sam 25; 1 Chr 7; Acts 17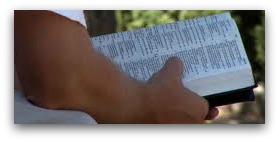 Click Here for your 5 Day Weekly Bible Reading plan!
Subscribe to our FREE Updates as soon as they are published and receive our FREE Report; Click Here
The Most Important Choice You Can Make:
Prayer for Salvation:
God in Heaven, I come to You in the name of Your Son, Jesus. I confess that I haven't lived my life for You. I believe that Jesus is the Son of God. I believe that He died on the cross and rose again from the dead so I might have a better life now and eternal life in heaven. Jesus, come into my heart and be my Lord and Savior. From this day forward, I'll live my life for You to the best of my ability. In Jesus' Name I pray, Amen.
Click Here if you need more information.