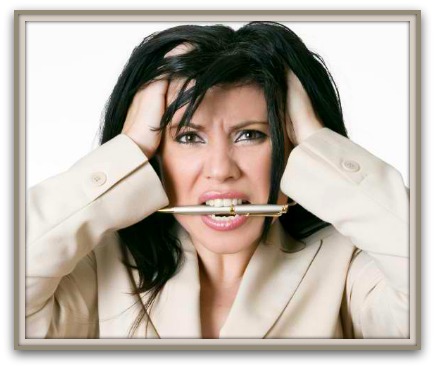 What Goes In Will Come out!

 For My thoughts are not your thoughts,
neither are your ways My ways, says the Lord.
Isa 55:8
When you accept Jesus as your Lord and Savior, the life of God comes into your heart, or spirit, and you become a new creation in Christ (2 Cor.5:17).  Your mind, however, is still full of the same old thoughts you had before giving your life to Christ.
Our minds must go through a process of renewal in order to experience God's plan for us. His thoughts are above our thoughts (Isaiah 55:8-9).  So in order to walk with Him, and experience His good plans for our lives, we must learn to think as He thinks (Romans 12:2).
In order to change our lives, we must change our thoughts. It has been said that a "stinking" life can be the result of "stinking thinking." This is often the reason why people lead miserable or frustrated lives.
When you think wrong, your sinful thoughts, your actions and circumstances will follow in that direction. To continue thinking sinful thoughts when your heart is filled with the life of God, only brings guilt, condemnation, and frustration.  And misery rather than the joy, peace and fulfilment that God brings to us.
Unfortunately, that is where many Christians are today. They know what is right, but their unrenewed thinking leads them in the wrong direction.
Most of us don't realize that we have the ability to choose our thoughts, and decide what we want to think.  Most of us passively meditate on whatever comes into our minds.   These thoughts can ultimately control us, and keep us from fulfilling God's destiny for our lives.
The mind is a battlefield. Whatever you constantly think about will eventually be acted out in your life. We have all heard the adage, "Garbage in. Garbage out."  You cannot put garbage into your mind and expect something good to come out. If you want a different output, then you have to change your input.
If the life you are experiencing is not what you want, then you must increase the amount of time you spend reading, hearing, studying, and meditating on God's Word. The light of God's Word will drive darkness out of your thoughts and out of your life.
Some people struggle to quit lying, stealing, lusting, and being angry, to name a few areas of challenge of our old nature. Sometimes they ask their pastor for prayer to remove their old sinful natures, but no amount of prayer will work, if their minds aren't renewed.
Without the input of God's Word, they still think wrong thoughts, and act out what they are thinking. It's only by filling your spirit up with the Word that your thoughts can be changed, and sin can be defeated. This is the only way to overcome your old, sinful nature.
The battle in our minds will continue until our earthly lives are complete. We will never become so fully spiritual that the enemy will stop harassing us, but we can become stronger and stronger against him, as we grow in our relationship with God and in understanding His Word.
Will you make a choice to choose your thoughts, and decide what you think about? Now, that's the choice-driven life!
Today's Bible Reading:
Joshua 18-21; Luke 18; Psalm 15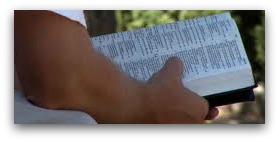 Click Here for your 5 Day Weekly Bible Reading plan!
Subscribe to our FREE Updates as soon as they are published and receive our FREE Report; Click Here
The Most Important Choice You Can Make:
Prayer for Salvation:
God in Heaven, I come to You in the name of Your Son, Jesus. I confess that I haven't lived my life for You. I believe that Jesus is the Son of God. I believe that He died on the cross and rose again from the dead so I might have a better life now and eternal life in heaven. Jesus, come into my heart and be my Lord and Savior. From this day forward, I'll live my life for You to the best of my ability. In Jesus' Name I pray, Amen.
Click Here if you need more information.