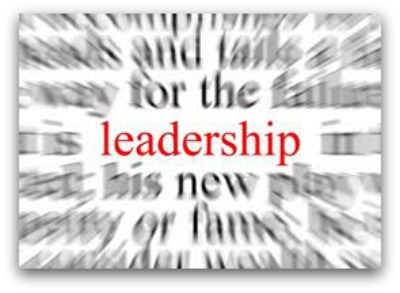 Are You a Leader?    
Do your best to present yourself to God as one approved,
a worker who has no need to be ashamed, rightly handling the word of truth.
2 Timothy 2:15 ESV 
Being a leader is a difficult and ominous thing. It requires that people follow, and much of the time people do not follow very well. What complicates being a leader even more is when you follow a legend. Joshua followed Moses. How does one assume the position once held by a man who talked to God. On that day atop Mount Nebo as Moses gave his good-bye address and wishes, Joshua became the leader of the children of Israel. He was the one, not Moses, who lead them into the Promised Land.

So Joshua delivered them into a land where they sometimes failed and they sometimes succeeded. When they failed , it was due to their rebellion against God; when they succeeded, they did so by being obedient to God. The land was vast, the mountains high, and the people resistant. Joshua's faith in God by example was an inspiring factor in leading the people. For centuries they had lived in another land, Egypt. Now, unlike fathers and mothers, their grandfathers and grandmothers, they had returned to land promised to them through their ancestors Abraham and Sarah.

They had no houses there, but it was their home. They had no relatives waiting to greet them, but their relatives helped them build their houses and re-fashion their homes.

Time and again Joshua's faith in God was called to the test. When the people were unable to overtake Ai, Joshua's leadership abilities were questioned. Like every event in his life, he had to readjust or re-evaluate the situation in light of what God told him.

The people often questioned the need to be there and the reason for taking a land that belonged to someone else. Through it all Joshua retained his integrity and led the people in the way of God. Unlike most people in power positions who become arrogant ad power hungry. Joshua always remembered he was a leader who served God, not a leader who was to be served.

At the end of his life, he gathered everybody together at Shechem for a covenant renewal ceremony, a sort of revival for recommitment . He recounted where they had come from and what they had done in the promised land.

He issued one challenge. Like Moses before him, he asked to choose whom they would serve. All of the people in the land worshiped other gods and goddesses. Joshua, his life as his example, said, "But for me and my household, we will serve the Lord" Joshua 24:15.

Throughout his life Joshua had learned one thing about God: God is faithful. His experience of God led him to instruct all of the Israelites to follow his lead, but in his case, leading was serving
Today's Bible Reading:
Joshua 1-4; Luke 14; Psalm 143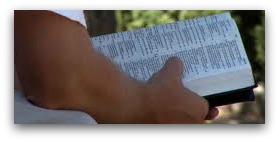 Click Here for your 5 Day Weekly Bible Reading plan!
Subscribe to our FREE Updates as soon as they are published and receive our FREE Report; Click Here
The Most Important Choice You Can Make:
Prayer for Salvation:
God in Heaven, I come to You in the name of Your Son, Jesus. I confess that I haven't lived my life for You. I believe that Jesus is the Son of God. I believe that He died on the cross and rose again from the dead so I might have a better life now and eternal life in heaven. Jesus, come into my heart and be my Lord and Savior. From this day forward, I'll live my life for You to the best of my ability. In Jesus' Name I pray, Amen.
Click Here if you need more information.