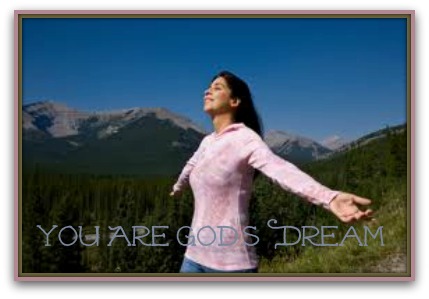 You are God's Dream
For I know the plans I have for you, declares the Lord, plans for welfare and not for evil,
to give you a future and a hope.
Jeremiah 29:11 ESV
 Imagine a young boy whose father had died, growing up in a home where his mother, a very domineering woman, belittled both him and his stepfather. Alienated from his family, he was further rejected at school for his temperamental behaviour. To escape from his miseries at home and school, he joined the military, where he faced the same problems of rejection and isolation.
While enlisted, he discovered one thing he could do well: He could shoot a rifle. Going on to become an excellent marksman, he was later dishonourably discharged.
On November 22, 1963, this young man climbed into the Texas School Book Depository and shot the 35th President of the United States, John F. Kennedy.
It appears that no one ever told Lee Harvey Oswald that God loved him and had chosen him not for infamy, but for an exceedingly, abundantly wonderful destiny.
Most people don't know that God loves them. They are filled with a sense of worthlessness, aimlessness, guilt, and condemnation. Having no sense of where they came from, they neither understand why they are here, or where they are headed. Many are enslaved by habits and compulsive thoughts and desires. It's not surprising that they lead empty, fruitless lives. If you don't know that God loves you, life is very dark.
But God is love. There is no doubt about it. God loves you no matter what you do, or say or even how you look. His love never fails. You are God's dream child! You are His desirable ideal. And, just for you, He has prepared a unique destiny.
Have you heard the saying: "If God had a refrigerator, your picture would be on it"?
It's true. God has great plans for you, and He has you on display. He wants people look at you, and desire to serve the God you serve.

When people look at you, do they see a dedicated and consecrated life that is pleasing and acceptable to God? Do they seeing you presenting spiritual sacrifices that are made with the right motives, such as a desire to express your love for Him, honour Him, and thank Him for what He has done for you?
This is the hour for you to know that you are a part of a chosen generation and a royal priesthood, so you can help other people come to know who they are in Christ.
Will you make a choice today that you will tell someone that they are special, because you know that they are special to God? God has a destiny for them and that it is never too late. This is the time for them to shine. Now, that's the choice-driven life!
Today's Bible Reading:
Num 34-36; Luke 4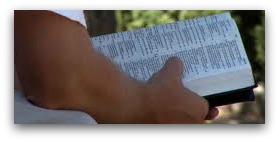 Click Here for your 5 Day Weekly Bible Reading plan!
Subscribe to our FREE Updates as soon as they are published and receive our FREE Report; Click Here
The Most Important Choice You Can Make:
Prayer for Salvation:
God in Heaven, I come to You in the name of Your Son, Jesus. I confess that I haven't lived my life for You. I believe that Jesus is the Son of God. I believe that He died on the cross and rose again from the dead so I might have a better life now and eternal life in heaven. Jesus, come into my heart and be my Lord and Savior. From this day forward, I'll live my life for You to the best of my ability. In Jesus' Name I pray, Amen.
Click Here if you need more information.