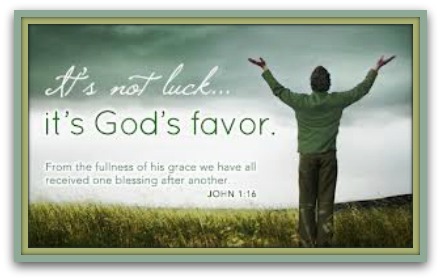 The Anointing of God Favors You!
 For you bless the righteous, O Lord; you cover him with favor as with a shield.
Psalm 5:12 ESV
As a born again believer, you are stamped with the mark of the blessing because you are Abraham's seed. The anointing of God is upon you and He favors you!
With favor comes insight, wisdom, revelation and ideas. Joseph received supernatural revelation on ow to manage and oversee the storage of grain. That was a major engineering achievement. In the same way, the blessing of God will enable you to receive insight for whatever area of life in which you are involved.
Years ago, a good friend of ours decided to open a men's clothing store. There were already two or three men's stores in our little village in The Netherlands. This young man didn't even know how to match his own socks; he trusted that his dream came from God.

In a matter of a few years, his store became the number one men's clothing store in our whole area. Everybody was amazed when they saw it happen before their own eyes!!
How did he gain and edge over the other stores? He loved on every person who came into the store, he talked with them, and he ministered to them. He prayed in the Holy Spirit continually, and he was diligent. When he went to the market, he made his selections while praying in the Holy Spirit.
What God did for this young man, He will do for you as you seek Him and realize that in Christ, you are Abraham's seed and an heir to all the promises of God.
Today's Bible Reading: 
Exodus 19-21; Eph 5; Psalm 33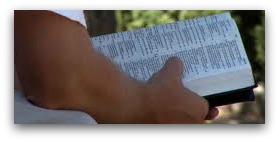 Click Here for your 5 Day Weekly Bible Reading plan!
Subscribe to our FREE Updates as soon as they are published and receive our FREE Report; Click Here
The Most Important Choice You Can Make:
Prayer for Salvation:
God in Heaven, I come to You in the name of Your Son, Jesus. I confess that I haven't lived my life for You. I believe that Jesus is the Son of God. I believe that He died on the cross and rose again from the dead so I might have a better life now and eternal life in heaven. Jesus, come into my heart and be my Lord and Savior. From this day forward, I'll live my life for You to the best of my ability. In Jesus' Name I pray, Amen.
Click Here if you need more information.