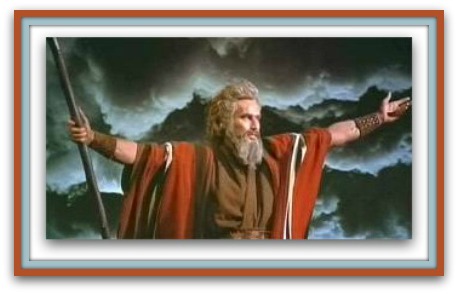 Are You A Moses?
Now the man Moses was very meek, more than all people who were on the face of the earth.
Numbers 12:3 ESV 


Moses grew up with a silver spoon in his mouth. Raised in an Egyptian royal house, cared for by his natural mother, Moses had it made. Growing up with two different identities was hard. On the one hand, he was a Hebrew whose people were slaves in a foreign land. 
On the other hand, he was an Egyptian citizen whose people oppressed and enslaved the Hebrews. One day when he was a young adult, he saw a Hebrew slave being mistreated. This was too much. Moses could not stand idly by. No one deserved to be treated this way. So Moses killed the Egyptian. For this, he had to escape the country. Such a brutal and violent act could not be rewarded. So, he ran from hi crime.
In Midian he met a man whose daughter he married. While living there, he was attracted to the mountain of God. He saw a bush that burned but was not consumed by the flames.
Curiosity perhaps, but more likely it was the Spirit that led him up the mountain side. What was up there? Was it the God who would punish him for murder? Would he ever return to his wife if he went up the mountain? Or was it perhaps, the God of the Hebrews, the One he had heard stories about from his mother? He had to find out.
He began climbing the mountain quickly. Soon his enthusiasm and excitement turned to fear and anxiety. When he reached the top, Moses had no proper emotional response. Had any person ever been so close to the presence of God? He immediately took off his shoes. All Moses really knew was that he was in the presence of Holiness.
The most amazing thing about Moses' encounter with God was that God had a mission for Moses. Of all the Hebrews, God chose Moses to deliver the slaves from Egypt. Scared t death, he tried to get out of it by saying he was the wrong person. But God persisted. God empowered Moses to rise and go to Egypt for a great task.
God surrounded Moses as He took him all the way to Egypt and back to Sinai and then to Mount Nebo to watch the children of Israel cross the Jordan into the promised land. Moses realized that God was faithful.
As Moses stood on Mount Nebo, he reflected on his life and how God had never abandoned him. Moses experienced God not only on Mount Sinai, but also in the desert – in Egypt, when the people were hungry, when they were mad, and when they were thirsty.
Perhaps more than any other way, Moses found God in forgiveness and new life. After having committed a murder and fleeing his country, Moses found God's presence to be one of love and forgiveness.
Moses would have been content to have hidden out in Midian with his new wife, but God had work for Moses. God called Moses from a life of guilt and shame and complacency to a life of crisis nd work and miracles.
Source: NIV, The Experiencing Study Bible.
Today's Bible Reading: 
26 Exodus 16-18; Eph 4;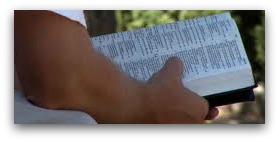 Click Here for your 5 Day Weekly Bible Reading plan!
Subscribe to our FREE Updates as soon as they are published and receive our FREE Report; Click Here
The Most Important Choice You Can Make:
Prayer for Salvation:
God in Heaven, I come to You in the name of Your Son, Jesus. I confess that I haven't lived my life for You. I believe that Jesus is the Son of God. I believe that He died on the cross and rose again from the dead so I might have a better life now and eternal life in heaven. Jesus, come into my heart and be my Lord and Savior. From this day forward, I'll live my life for You to the best of my ability. In Jesus' Name I pray, Amen.
Click Here if you need more information.