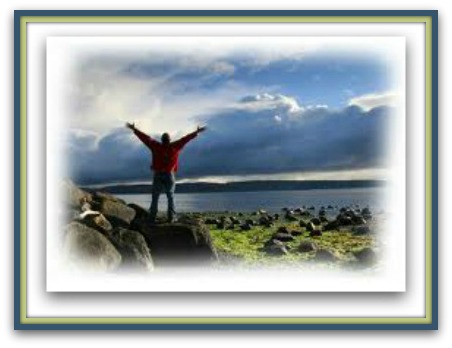 Abundant Life
The thief comes only to steal and kill and destroy.
I came that they may have life and have it abundantly.
John 10:10 ESV
The devil has one thing in mind and one thing only and that is to steal, kill and to destroy; that is the only thing that he has in mind. He will NEVER change his mind either; it is settled for him to destroy your life in any way possible. He will steal everything good that God has in mind for us.

God wants to give us an abundant life; a good life, a life beyond our own understanding. Abundant means "excess, more than enough, bounteous, rich, profuse, extravagant, fully enough, and lavish." This is the type of life God has planned for every believer and that includes you.

He wants your life to blessed – abundant, prosperous, and successful. He came to give you a real and eternal life, a more and better life than you have ever dreamed of, that you will have everything you ever need and have it in its fullest.

Are you enjoying life? Are you enjoying every facet of life? God wants us to enjoy everything in life. God is the blesser, the giver, and the abundant one. The devil is the thief, the killer, and the destroyer. They are totally different with opposite motives concerning your welfare.

God is for you. The devil is against you. However, since God is for you, the devil can't stand against you. Jesus came into the world so we would experience the life of God, which is abundant, full and more than enough. He came to the earth to give life to you, not to take it from you.

Jesus died on the cross and was resurrected from the dead so you could live an abundant life. You receive resurrection, or abundant life, when you become born again.

You were not reborn to barely get along. Your heavenly Father does not take pleasure in seeing His children living in poverty. Realize this: God wants you to enjoy His riches in glory right now. He loves you and does not plan failure for you.

Instead, He plans for you to succeed. He plans for you to experience eternal, abundant life now! And this life is always more than enough. Making a decision to enjoy life might be very important for you right now. Life is wasted if we allow ourselves to be upset.
Will you decide today to make a choice to start enjoying every day life? Now, that's the choice-driven life!
Have you ever had anything stolen from you? Please share with us what you did about it.. will you?
Today's Bible Reading:
Exodus 7-9; Ephesians 1; Psalm 105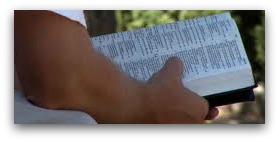 Click Here for your 5 Day Weekly Bible Reading plan!
Subscribe to our FREE Updates as soon as they are published and receive our FREE Report; Click Here
The Most Important Choice You Can Make:
Prayer for Salvation:
God in Heaven, I come to You in the name of Your Son, Jesus. I confess that I haven't lived my life for You. I believe that Jesus is the Son of God. I believe that He died on the cross and rose again from the dead so I might have a better life now and eternal life in heaven. Jesus, come into my heart and be my Lord and Savior. From this day forward, I'll live my life for You to the best of my ability. In Jesus' Name I pray, Amen.
Click Here if you need more information.